NGD: Fender content
Bought myself one of those Chinese Fender Modern Player Telecaster Thinlines. I gotta say, the days of Chinese guitars being shit is over. This thing feels and looks like a real Fender. It comes with two P90's which I have to say are shit. I swapped out the bridge pup for a Seymour Duncan Hot P90 and it sorted the guitar out nicely. If I ever used the neck pup I'd swap it out too.
The only other questionable part is the tuners. They are Fender's "vintage style" tuners and they have that old fashioned slotted pegs. They seem to work well but as any of you that have used them you would know that fitting plain strings is a PITA. Ultimately I will fit Grover lockers like I use on my other teles.
Anyway, pictures: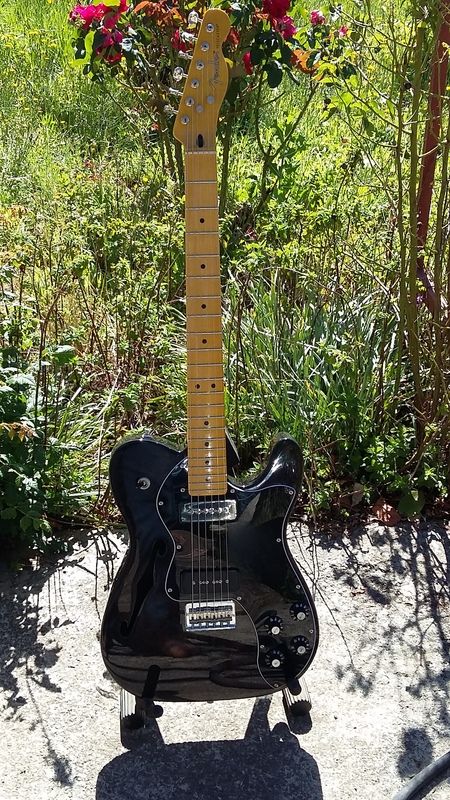 As you can see it is the trans black version.
The bridge seems a bit flimsy, well the saddles do. I'll probably replace it one day too. But overall this guitar rocks. Don't be scared of the MIC part, this guitar is extremely well built.