Jackson Japanese Warrior WRMG **PROJECT GUITAR** w/HSC
Had lofty visions for this project, but completely lost steam. And frankly, i don't need a 4th guitar.
Bought the body and the case off reverb, and the neck, tuners, nut off ebay
Neck is PERFECTLY straight. and frets look as close to perfect as i can tell. NO FRET BUZZ ANYWHERE.
The intonation is as precise as i am able to get it. Open note checked to fretted 12th and fretted 20th. .009 strings tuned to D-standard.
Almost all of the finish is removed. it is SUPER easy to remove the rest with a razor blade. it just flakes right off. Wear a pair of glasses/goggles so the chips don't fly into your eyes.
The only item missing is the electronics cavity cover, and the tremolo arm
Neck: Japanese WRMG 24 fret
Body: Japanese WRMG
Bridge: chrome Takeuchi JT580LP
Neck Pickup: SD '59
Bridge Pickup: Hybrid JB-slug bobbin, Screamin' Demon screw bobbin
Tuners: Jackson Branded
I would like to get $320 for the complete guitar. If you have your own pickups, and don't need the ones included, i will take $270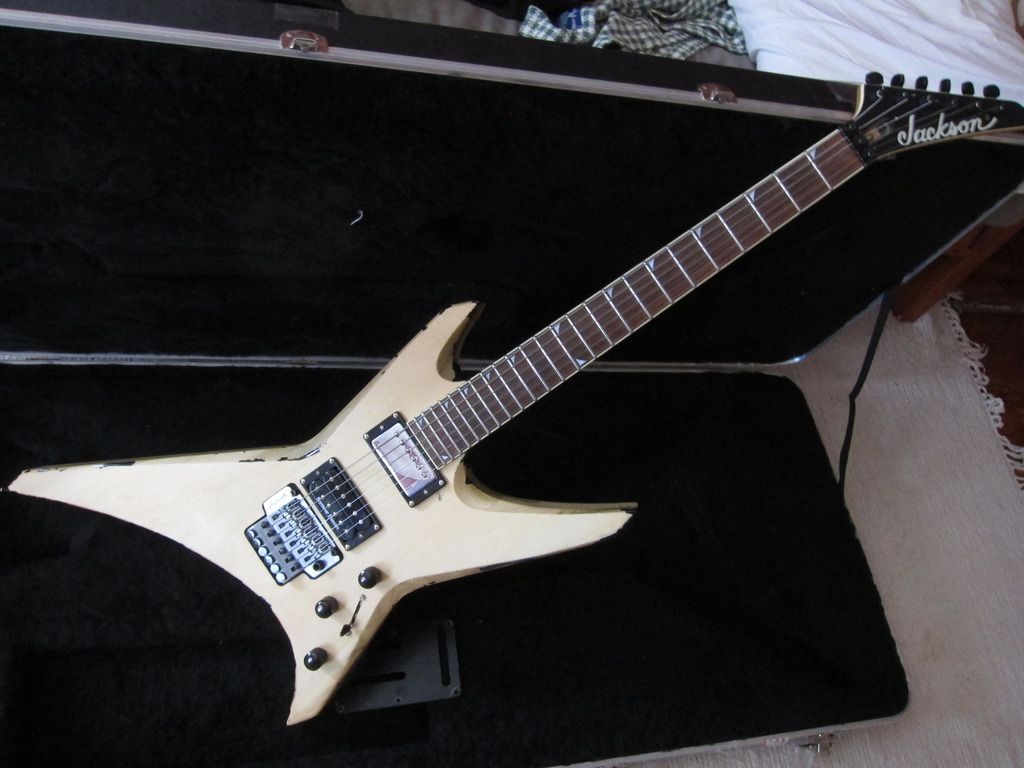 sorry, don't know how to edit posts.
Guitar is located in Western Massachusetts.
I will ship to the U.S. and Canada.
Buyer pays for shipping.
sethp
i'm offering a 1 week return policy. if for any reason you don't like it, send it back in the same condition, and in the same packaging it was shipped to you and i will refund your money.
buyer pays shipping both ways.
$270 without the pickups
$295 with ONE pickup
$320 with BOTH pickups
If you would like a Scream'n Demon, and not the hybrid, i will get that done for you.
cheers