USED relic'd mach1 4-string headless PJ bass..
Just received the Cort mach1 headless bass black.. plenty of dings, paint chips, and character. I did some TLC and cleaned her up as best I can.. no serial number on her.. she looks better now.. May upgrade the pickups..

What is the opinion on this bass? Thanks.

CORRECTION: mach1 headless bass.. I am not quite sure it has any connection with Cort.. maybe made by Aria, Japan?
Last edited by psp742 at Feb 24, 2017,
I'm sort of convinced mach1 brand came out of Aria Guitars, Nagoya Japan .. probably during the 80's era..
I always had a low opinion of Cort. Sorta medium end knockoffs, but I've softened up on them in the last few years. if it plays nice and sounds right, then what does it matter about make and model. Sound is what we're looking for (Lawl).
Sorry I should have edited my original post.. the eBay seller I got it from got it from someone else.. it is beaten up but works well as relic'd bass.. he said it's a Cort headless bass.. but I carefully looked at her and she is a mach1 headless bass (no other brand name except mach1) after some further search, it seems mach1 was a brand used by Aria Guitar from Nagoya Japan, I assume in the 80's.. when it was popular design.. this solid body neck thru bass resonate so well.. after TLC, she still has her battle scars but look cleaner now.
Any pictures? Not that she sounds like a looker
smb
I want to look at ALL the basses.
Picture:
After i cleaned her.
She is at the guitar tech for SS fret install, will try to install the PJ pickup when i get them.
I'd ditch those skull knobs personally. looks neat though. hows the neck dive?
i could always go back to the original metal knobs black, the shape makes me think of a shovel (hahaha.. skull knobs). not sure if the neck dive is a trick question.. without the headstock, there is nothing that make the neck heavy, so there is no issue.. it is actually perfectly balanced instrument.. just has plenty of dings and paint chips..
wow

That's kinda cool.

In a weird sort of way.

I'd keep it just like that and maybe find some heavy knobs to weigh down the lower corner.
c3powil
I can always put back the original knobs.. metal dome black relic'd
Just got the Guitarfetish Pro series Hot wound PJ 16k and 10k respectively.
Last edited by psp742 at Feb 24, 2017,
how does the electronics cavity look anyhow?
The electronic cavity is still narrow, only suitable for dime sized B500k pots.. keeping and using the original pots.. my tech is very busy so I should get my headless bass maybe 2nd week of March.. I'm not in a hurry..

I might put back the original relic'd dome knobs black..
Pictures:
GFS Pros series Hot wound PJ 16k 10k
Damage sustain install SS frets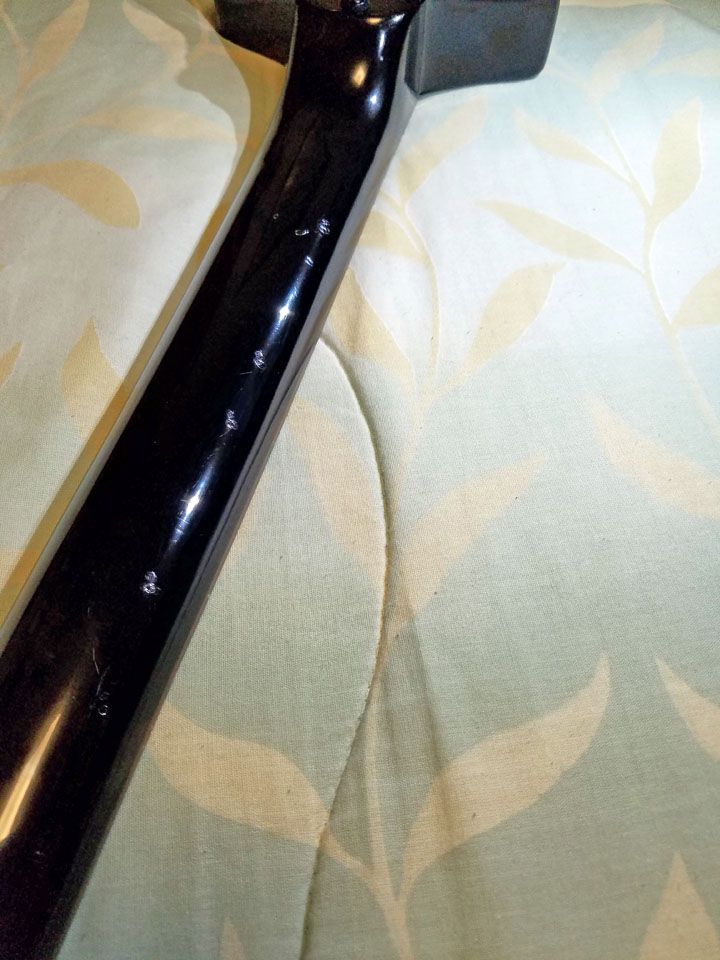 My luthier didn't have the proper radius leveler so he improvised.. unknowingly the clamp he used made 12 indentations of various depth on the neck.. I attempted the hot iron on damp cloth (corner of t-shirt) to raise the indentations.. since its impossible to make it totally flush with original, I brushed some clear coat on it.. there is 2 coats right now and it is as better as I can get it without stripping paint and repainting.
Picture of neck is after I did the hot iron trick. Some indentations were deep..
Last edited by psp742 at Mar 5, 2017,
I hope they did the work for free after the damage they did to the neck. That seems unacceptable from a luthier. If it wasn't neck through, I'd expect them to replace the neck. Brutal.

How did you decide on the pups you went with?
Neck thru... it's ok.. I know the guy.. it's not intensional.. I still paid him.. if i saw it at his shop I could probably asked for discount... my carelessness not checking there and then.

Going to keep the original in for a month and see how I like them.. if they don't work getting the sound I want, I could always upgrade to GFS PJ Alnico V
Last edited by psp742 at Mar 5, 2017,
I used hot iron /wet cloth method to raise the indentations, the spots become slight divots which I tried to fix. I use auto touch-up clear coat paint and brushed strategic filling on the divots.. i think I did a good job, but it isn't perfect.. my guitar tech offered to sand, refill, smooth, and refinish the neck for free.. not sure how she will feel (fingers crossed).
i finally got my headless bass Saturday 18March2017, my guitar tech did a good job on the neck.. sorry if pictures not very clear..
Pictures: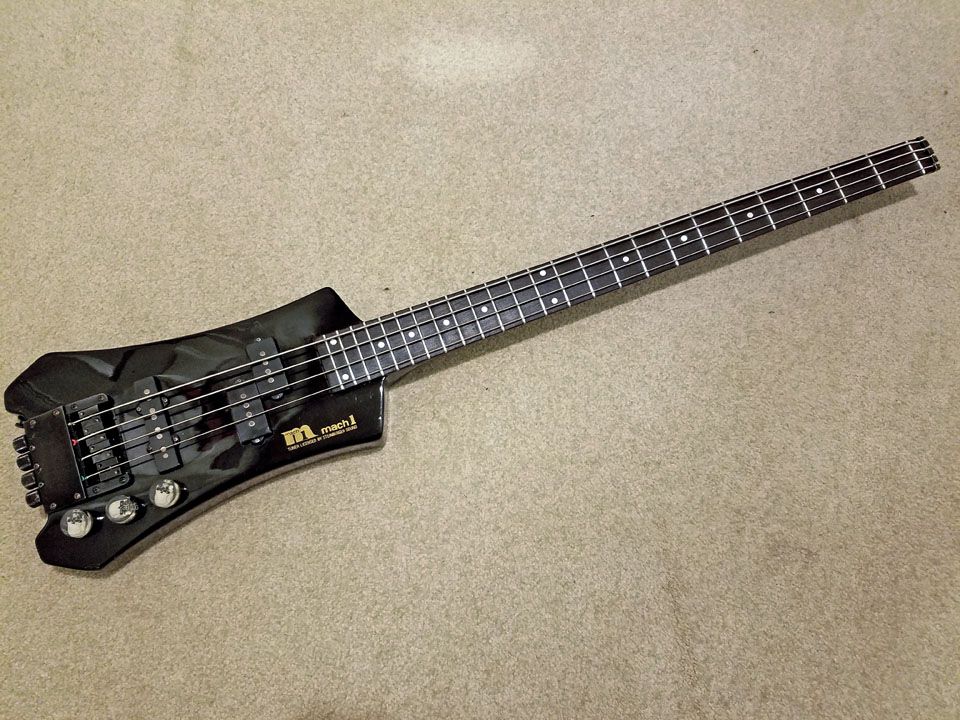 front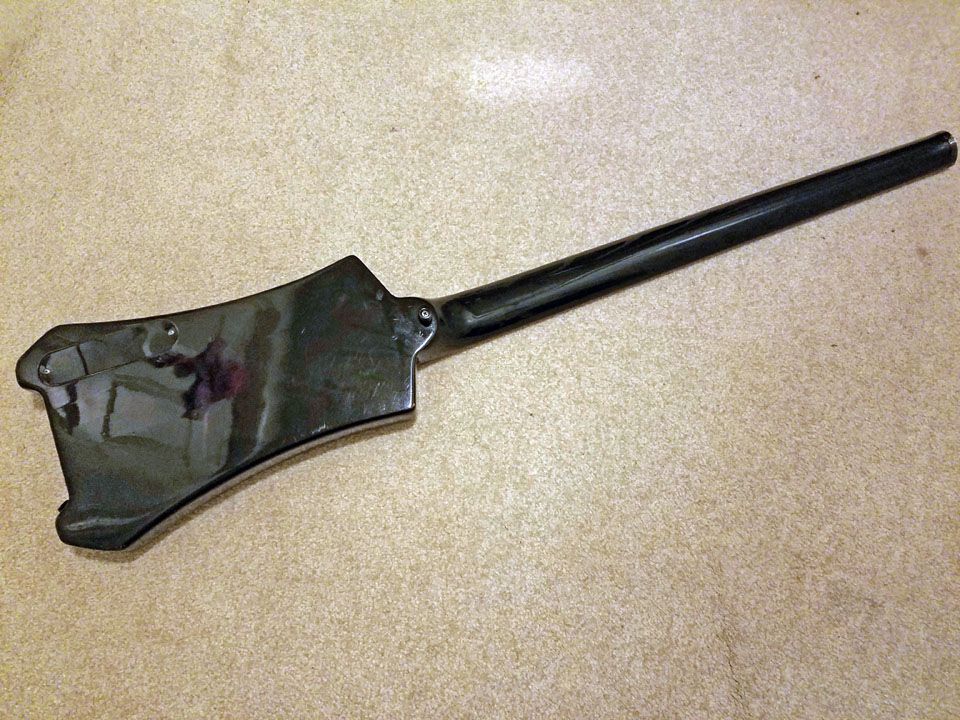 back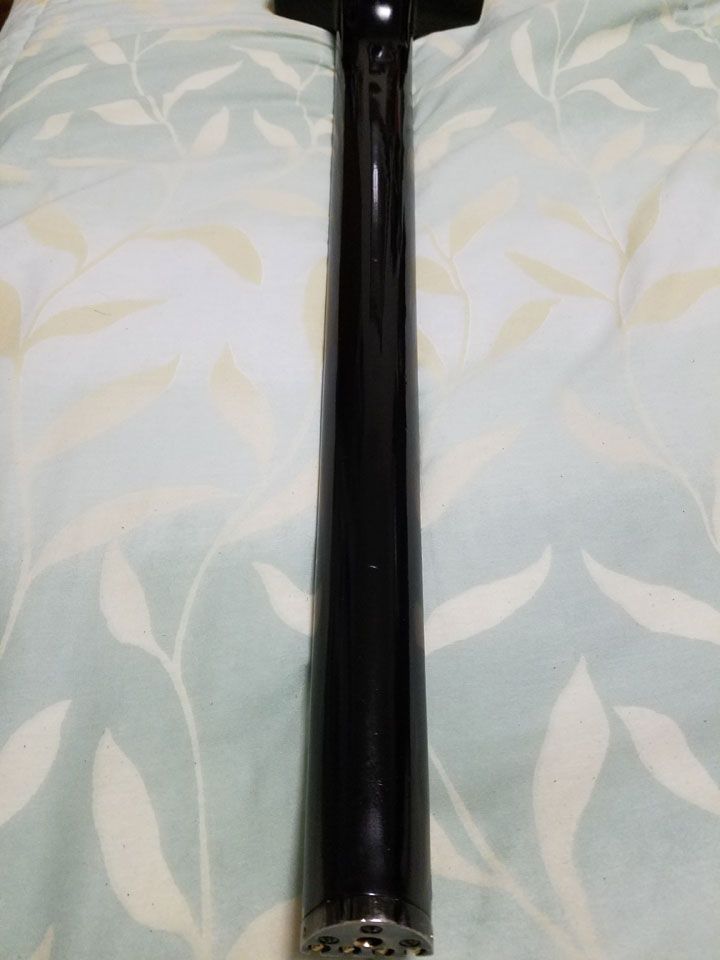 neck (the divots are mostly repaired) feels smooth.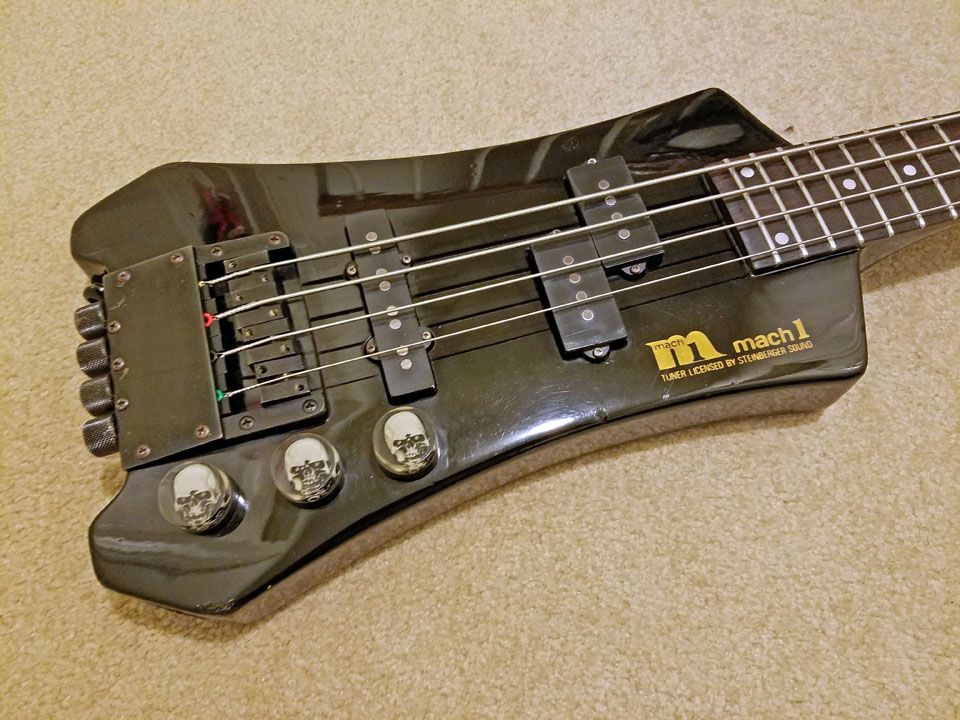 Close-up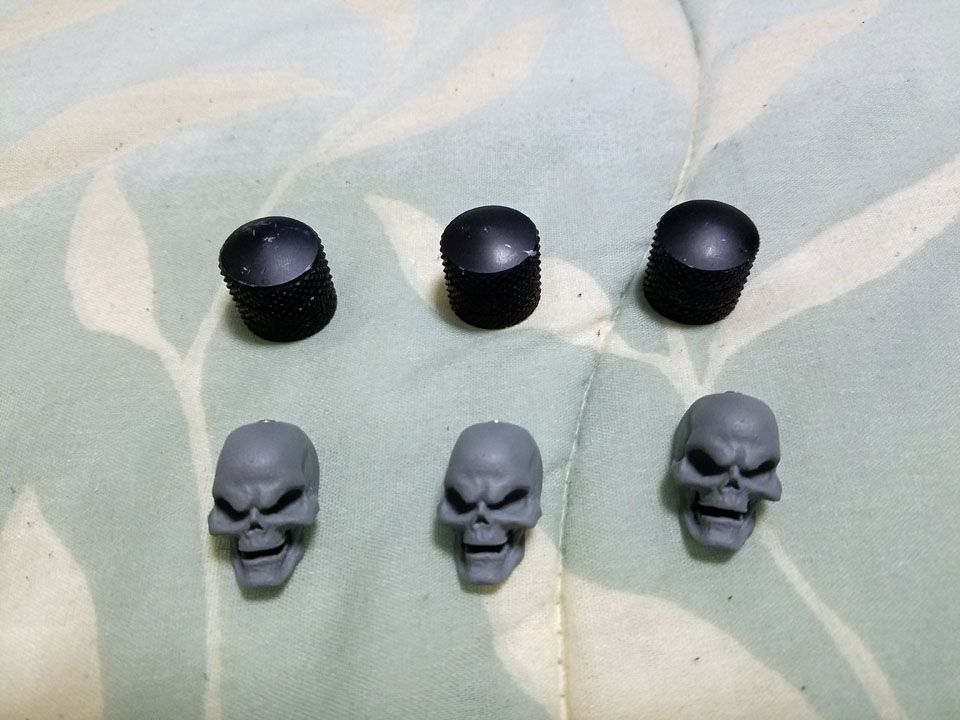 OPTION to put the original dome knob (relic'd black) or these skull knobs (gray) or skull speed knobs (white skull in clear speed knob - keep?).
Last edited by psp742 at Mar 20, 2017,
Im a fan of the black domes
Im a fan of the black domes
The black dome are the original knobs.
I think black gibson speed knobs would look nice too. These notched ones look pretty sharp to me.
I vote original domes. Return it to it's original glory.
I think black gibson speed knobs would look nice too. These notched ones look pretty sharp to me.
God, those bring me back to my first Gibson Les Paul knock off I owned back in the day.

But I vote original domes as well.
The thing I'm wary about is the original metal black dome were a pain to pull off the split shaft pot.. (i placed a piece of pick to make it a semi-solid shaft) I'm still on the fence whether I like the original pickups or not.. so by one month.. if i change them out I will decide on which knobs to use.
I think I'd have left it with the original pickups and knobs. I'm not finding that there's really a reason to put hot pickups on a bass. I don't think you'll find that's an "upgrade," and it may make the bass sound worse (if a bit louder). It's a guitar player move, not a bassist one.
I'm a pretty mediocre guitarist/ bassist.. so I brought my headless bass to our worship and let my friend, James, who plays guitar/bass/keyboard/percussion test it out; lets say I am quite surprised that the P / J / PJ pickups on mach1 headless sounded way better than his Fender 5-string P-bass.. better thump tone etc.. maybe its because of stainless steel frets and zero fret.
Although staying original may be the norm.. it looked sort of wicked with the Xentric Guitar Knobs (gray angry skulls) which I painted with Dupli-color Scratch FixAllin1 and little something something to make it not shiny.. love the look.. bassist are laidback and mellow.. I'm in between that.. so my style is guitarist/bassist.
Picture: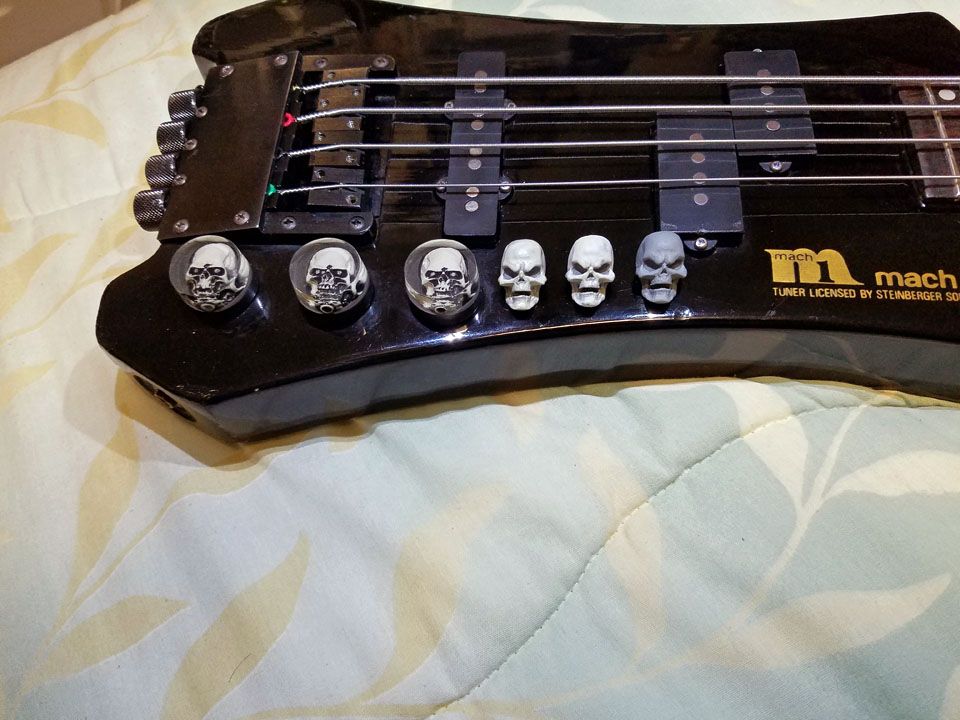 clear speed knob with skull, skull (angry skull gray) which i paint white.
angry skull painted white.. the final color is not shiny...

Last edited by psp742 at Mar 25, 2017,
i put the original metal dome knob (black) back on and bought a Gibson Padded Gig bag for her.. which had two box cutter cut on the fabric (i did my repair, sew patch on the larger one)
Pictures: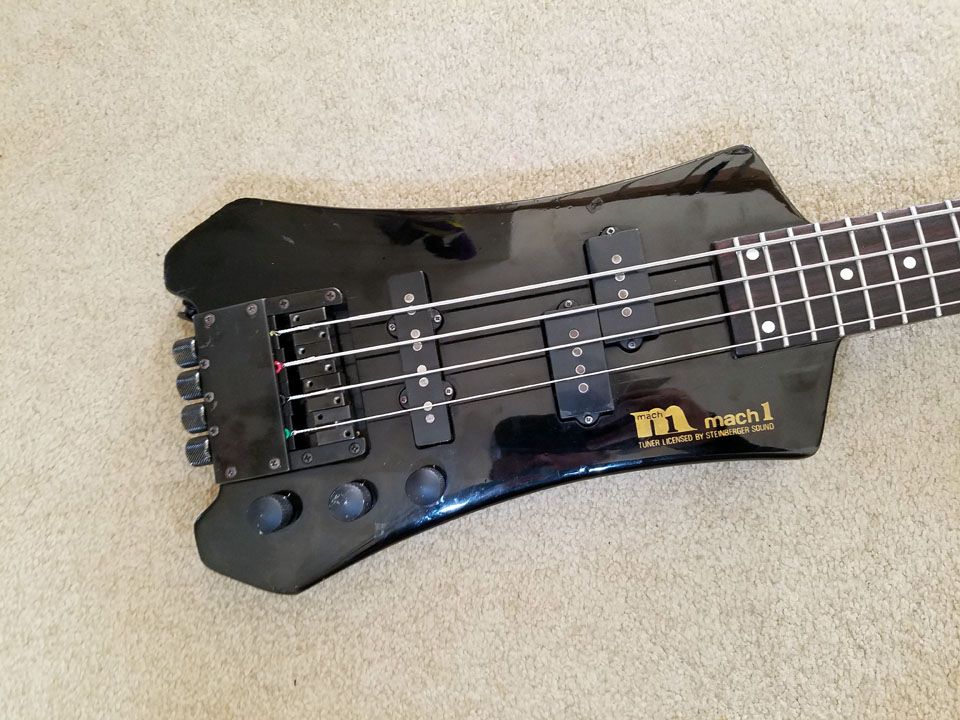 original black dome knobs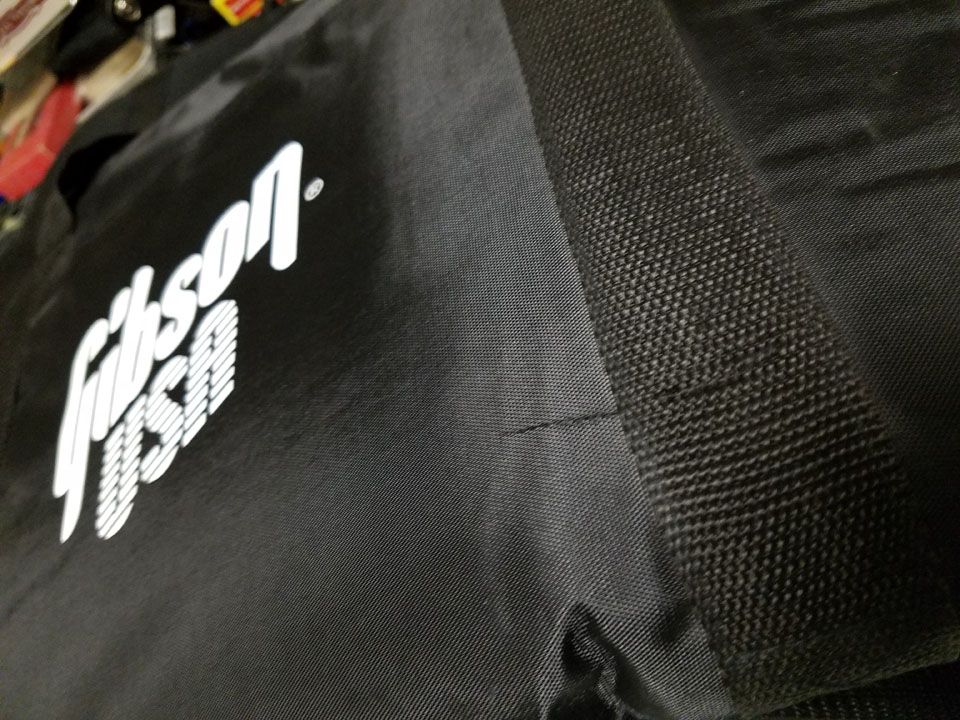 larger box cutter cut into the pocket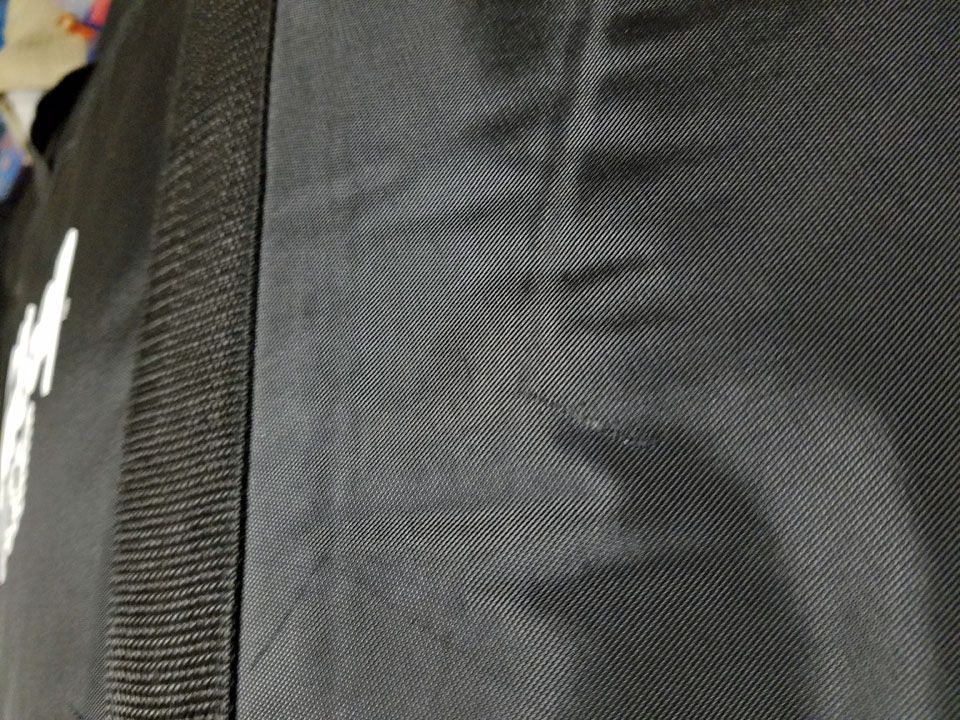 repaired shallow cut with Aleene's STOP Fraying adhesive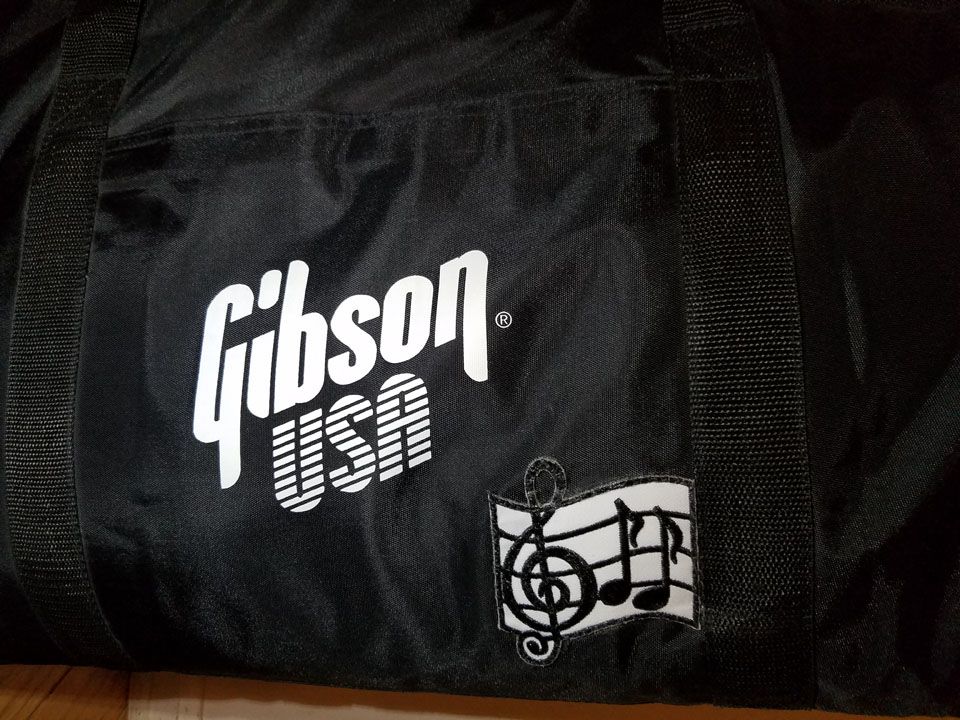 sew-on a 'G-clef music notes' patch (very hard but got it done)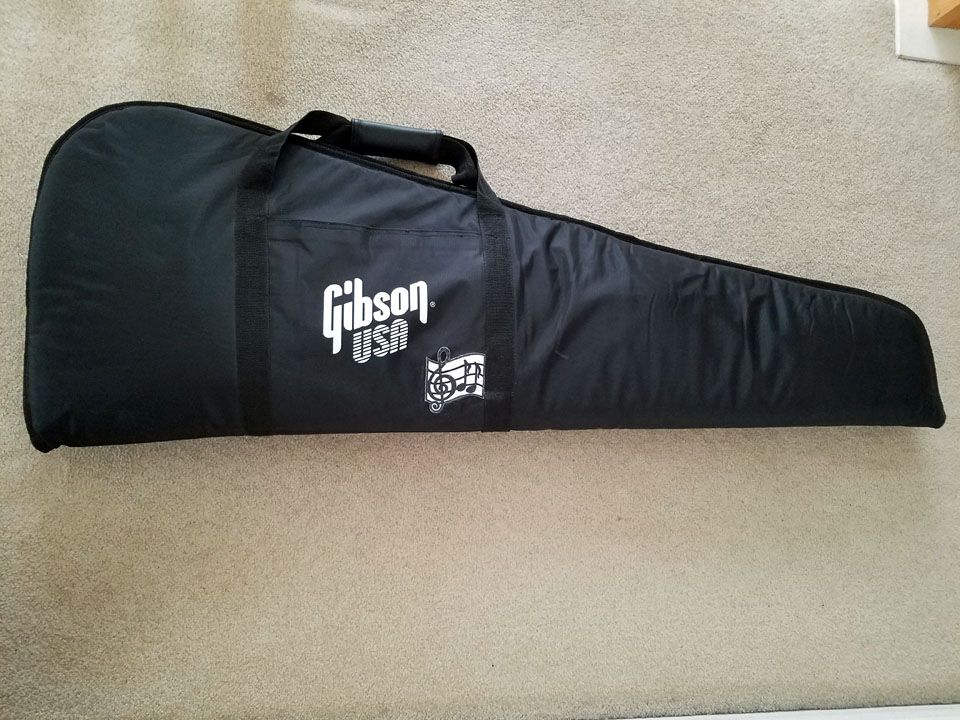 this is my mach1 headless bass gig bag..