Folk Tales
Woo-oooo


Do you have any local legends or folktales? Share 'em. I wanna know.

We got a place called Dead Man's Canyon (generic af I know)

This canyon is haunted by the ghoulish phantom of a man with an ax in his forehead. The ghost is that of William Harkins, that has haunted the area since 1863, when he was murdered by a gang of Mexican religious fanatics, the Espinosa Brothers. His white horse was gone, and his house had been robbed when they found him dead days later, a cleaver in the back of his head.


Over the years, dozens of people have reported being chased by the angry phantom near his cabin on Little Fountain Creek. Some have fired bullets at his ghastly shade, some have run in fear. Quite a few wound up shooting themselves in the foot, or their horse's ear, etc trying to fend off his ghost charging at them. In the summer of 1884, a grandmother called Mrs. Wyatt was riding through the canyon in a buggy. With her was her small grandson, whom she was taking home to his parents after a short visit at Grandma's. Near Harkins's old cabin, they stopped to pick a bouquet of wildflowers for the little boy's mother. Harkins popped out of some nearby scrub oak. The little boy burst into tears. Grandma grabbed her quirt and began beating the crap out of him, yelling, "You old buzzard, how dare you scare a baby like that! I'll be back through here later, and if you bother me, I'll give you what-for again! Now GIT FROM HERE!" He disappeared. Only after did she realize that he had an axe in his head.


He is apparently still pretty pissed off. It might be a good idea not to take a shot at him; just take a leather quirt along and wave it threateningly. He should let you alone after that.
I live in a generic, boring, safe, suburban area where nothing even remotely interesting or thrilling ever happens.

Join date: May 2008
2,072

IQ
Not really a folk tale so much as a fun thing that happened for a while but we had the Wizard of Sutton, the Jesus of Sutton too (who died, apparently) and someone else of Sutton who were all definitely weird but chill.
I'm not even kidding.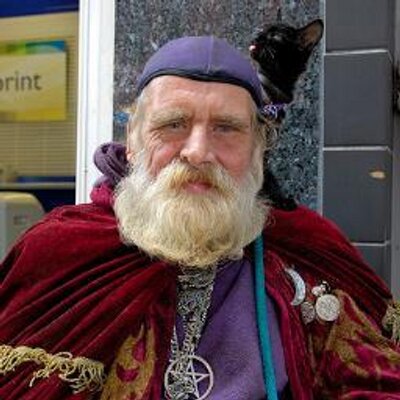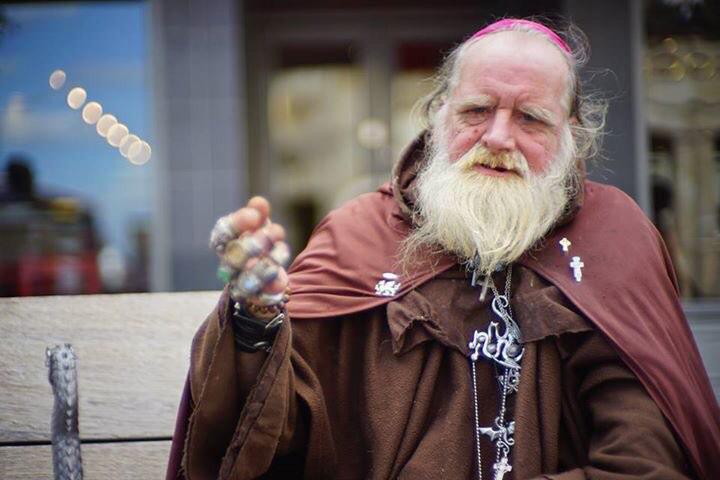 That cat died too, btw.

Join date: Nov 2011
330

IQ
The Cat of Sutton died?


THE END TIMES ARE UPON US! REPENT, SINNERS!
Woo-oooo


Do you have any folktales? Share 'em. I wanna know.
yes:
religion

yes:

religion
M'xiaojie

Join date: Feb 2017
10

IQ
Design is at the heart of everything, the creative is an essential part of the project cycle that differentiates you from your competitors and us from other Chichester web design companies. An impressive aesthetic web design alone is not enough, it's about creating a fantastic end user experience that looks to maximise website conversions. We produce great experiences that are intuitive, user-friendly and effective. In doing so, we deliver websites and mobile applications that help make brands meaningful, successful and profitable.
https://iwebsitez.com/web-design/chichester
Last edited by webchichester at Feb 20, 2017,
StewXi is the best couple on this site, tbh
There will always be 6 witches in Canewdon so long as the church spire stands.


That's about it. All the stories about going onto the mudflats or marshes are cautionary because mudflats and marshes are dangerous.

Join date: Aug 2013
270

IQ
The town where I lived there was this field with three goats, one small, one middle sized and a big bastard goat. Fuckers were always in the same field and if you went in there they'd charge at you. Anyway, me and me mate Dave were walking past the field one day and we saw them crossing a bridge.

The little one went first and when he walked on to the bridge, there was this fucking huge roar. The little goat shat himself and ran over the bridge, then when the middle sized one came to the bridge the roar came again and he fucking darted across the bridge.
Me and Dave were all WTF??
Then the big goat went to cross the bridge and the roar came again, this weird looking monster thing crawled out from under the bridge and jumped in front of the big goat but the goat bent his head down and charged at the monster, and fucking launched him into the air and the monster thing landed into the stream below. The monster disappeared under the rushing water, never to be seen again.
Fucking thing got trolled by a goat.
Some people say that if you look in the stream under the bridge, you can see all rocks and shit.
There is a place here that sometime in the ore industrial past some giant rectangular stones were place on top of the tallest hill(tiny mountain) people liken it to the native american stone henge. No one knows how they got there but native americans and highschool kids camp out up there. Never know who will show up to the campfire.

Oh yeah and bigfoot. We have a bigfoot.
LMAO
I just realized W'xiaojie would've been better but w/e
StewXi is the best couple on this site, tbh
We're not a couple. I am racist against chinamen
Last edited by StewieSwan at Feb 20, 2017,
do you like green eggs and ham?

Join date: Aug 2014
120

IQ
Love the story of the Giant of the Wrekin from Shropshire.
I live in Cheshire just above you and we have a legend about the Wizard of Alderley Edge who appeared on the hill to a man returning from Macclesfield Market. He offered to sell the man a horse and took him to his home in the hill. Upon entering his home, the man realized that the old man's home was littered with the bodies of sleeping Knights. The Wizard then explained to the man that it was King Arthur and his Knights, sleeping until Britain needs them once again.
Pretty cool story. Britain is full of them though.

Join date: Sep 2015
390

IQ
Once upon a time there was an ugly barnacle, it was so ugly that everyone died.
There are several places in Indiana that are alleged to be haunted, there was a Tavern down the road from my house called The Gaslight Inn it is really old and they claim it is haunted, the first I heard of it was on an episode of Haunted America.
Considering that I grew up living only about a mile from it and I have been living down the street from it for about 8 years it must not be too much of a legend for me not to have heard of it until about 2 years ago, I suppose all of the regular customers were aware of this and the owners had probably contacted the T.V. show with the story hoping to bring in more business.

LOL they put up a big sign with a ghost on it advertising "Ghost tours" for $25 it was a small tavern and I am sure that being taken upstairs and into the basement would not have been woth $25 it closed down in 2016 due to the owners health, the building is still there and still haunted I would guess.
Last edited by Evilnine at Feb 21, 2017,

Join date: Dec 2009
100

IQ
Goldhorn's golden horns were the key to a treasure hidden in the mountains around Triglav. A young and brave hunter from the Trenta Valley fell in love with a beautiful girl and managed to win her heart by bringing her beautiful flowers. However, one day a rich merchant from Venice came by and tried to gain her attention by giving her golden jewellery and dancing with her. As the hunter approached the girl, she mocked him. The hunter was desperate and left. Persuaded by another hunter, called the Green hunter, who was said to have brought about the fate of several honest boys, he decided to go that very night to find Goldhorn and claim his treasure. In the morning, they found the animal, shot it and pursued it. The dying animal dragged itself onto a narrow, rocky ledge. Suddenly the boy saw on a dangerous trail the most beautiful and healing flowers. The Green hunter forced him on to catch the Goldhorn before it ate the magic Triglav flowers that grew from its blood, but it was too late. The Goldhorn had already eaten one and the flower gave it tremendous life power. It ran towards the hunter, who being blinded by the bliss of its golden horns lost balance and fell from the mountain. The river Soča brought his corpse to the valley.
Can't believe none of you pussies has mentioned "Cry Baby Bridge". Seems like half the counties in Oklahoma have one.

The story goes something like this: young girl gets knocked up by soldier/boyfriend/daddy and tosses her baby off a bridge, which then becomes haunted. They call them "Cry Baby Bridges".

Weird there are so many in Oklahoma...Oh no..the opposite of that. Expected. It's a state filled with stupid religious morons.
Can't believe none of you pussies has mentioned "Cry Baby Bridge".
is that like a bridge full of ETRs?