The Internet Kings utilize algorithms and AI and machine learning and whatnot to protect us from Current Year problematicism

Join date: Nov 2016
30

IQ
Or, you know, just talk to people? Still pretty cool though.
Broke it.

Join date: Jul 2008
113

IQ
lame

everybody's so thin-skinned these days wtf

Also "Hilary is a pedophile" is 86% "toxic"

The truth is toxic I guess
Okay I DEFINITELY broke it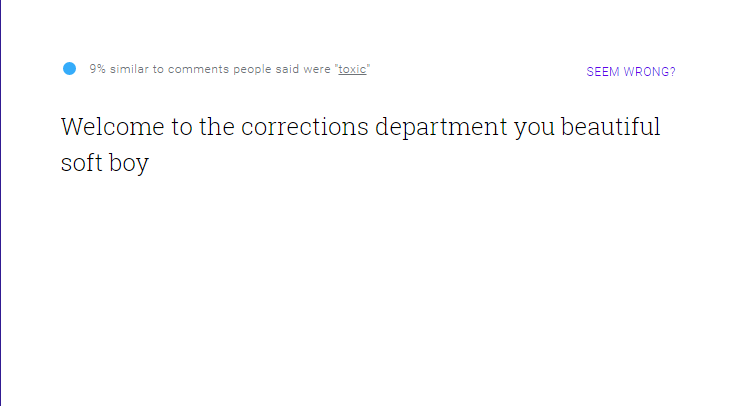 Seems wrong
Fat Lard I'm sorry but this is too much fun
I wanna screenshot all this and send it to its owners and make em cry
Anyone keeping count? I'm winning 😂😂

Dang

Backhanded compliments thread is that way --->
Who gets to decide what "improve" means?