New Guitar Day Franken-Caster Deluxe
I picked up a new to me guitar, heavily modified Squire 72 Deluxe. I have been wanting a Tele for some time, but they are twice the price of similar Strats on the used market around these parts.
I was told the body of the guitar is a Squire 72 Deluxe the catalog says it should be Basswood but it seems way to heavy for basswood and feels more like Alder. The 72 Deluxe came with a maple neck with the big Strat style head, this one has a Mighty Mite rosewood replacement neck with the traditional Tele head, which I much prefer over the Strat style. The stock wide range Fender split humbucker pickups and pickguard have been replaced with a pick guard that fits standard humbuckers and loaded with a set of generic no name paf style pickups potted with bee's wax.
I put a set of 10s on it let it sit for a few days and then did a truss rod and saddle tweak. Been playing it for about 6 hours today and while the action set up for me perfectly and the C profile neck play-ability is very good, the tone is nothing to wright home about. When compared directly to my project Ibanez guitar (pig) with Epi Probuckers, the frankencaster tone is weak and thin. There will be new PUs sometime in the future but, a nice set of Duncan P-rails with a coil tap setup will double the cost of the guitar.
Frankie with the PIG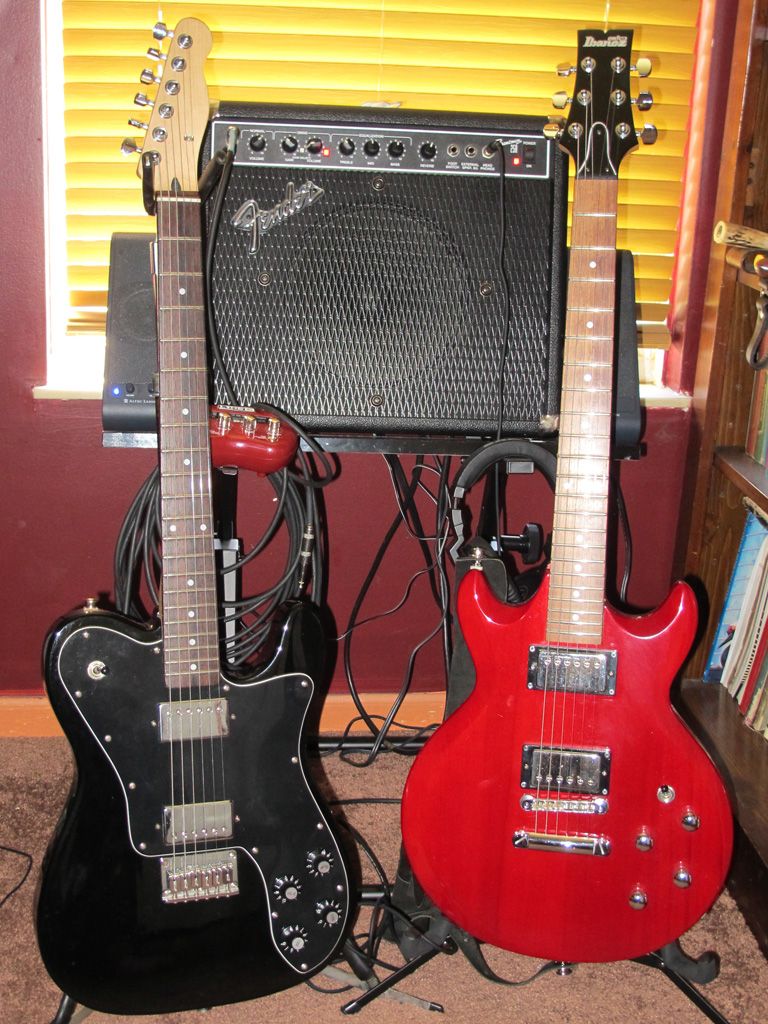 Frankie in the sun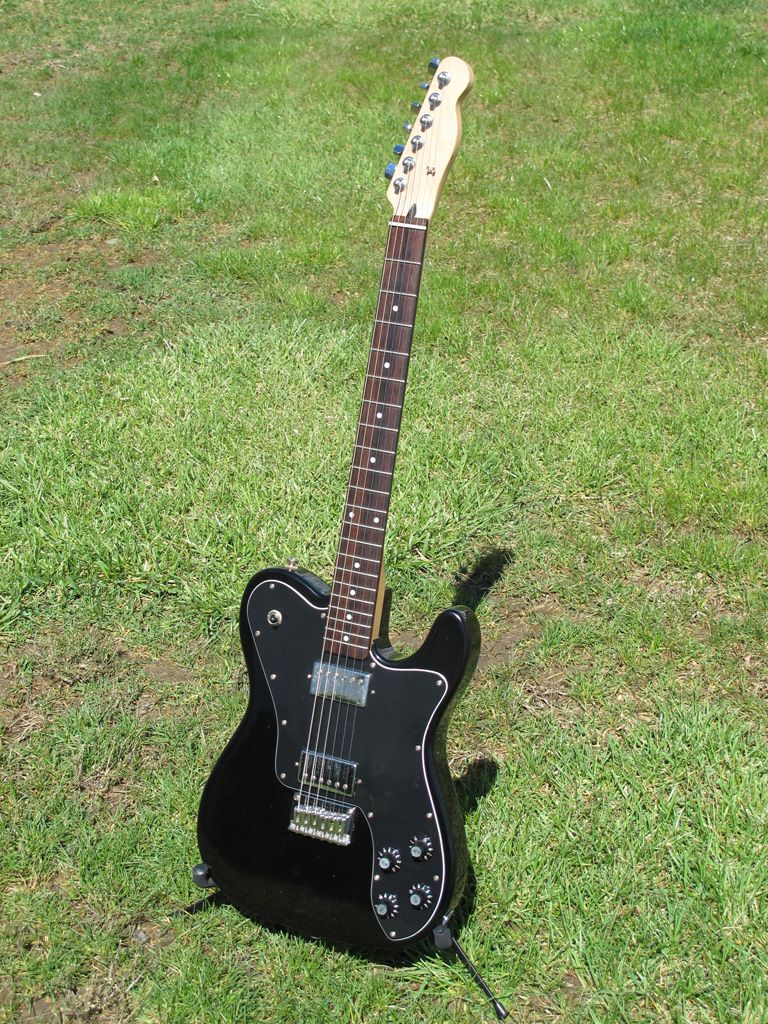 Join date: Apr 2010
1,720

IQ
nice looking guitar! congratulations.