Battle of the Boards SMALL- Brought to you by: NTRACK, VPICKS and RAT
View poll results: Who should be graced with victory
| | | | |
| --- | --- | --- | --- |
| GRAWGOS | | 2 | 8% |
| ~LUKE~ | | 6 | 23% |
| DARKWOLF | | 6 | 23% |
| TRASHEDLOSTFDUP | | 12 | 46% |
The Battle of the Boards contest is sponsored by n-Track, V-Picks and Pro Co Rat.
Each category winner will receive a digital copy of n-Track's flagship software

n-Track Studio 8 EX
a Starter Kit sampler of picks from

V-Picks
Grand prize "Best of All Boards" will be provided by

Pro Co RAT
Due to shipping constraints, V-Picks and Grand prize will be available only to the Continental US. In case of first place winners being outside of the US, runners up will be chosen.
GRAWGOS -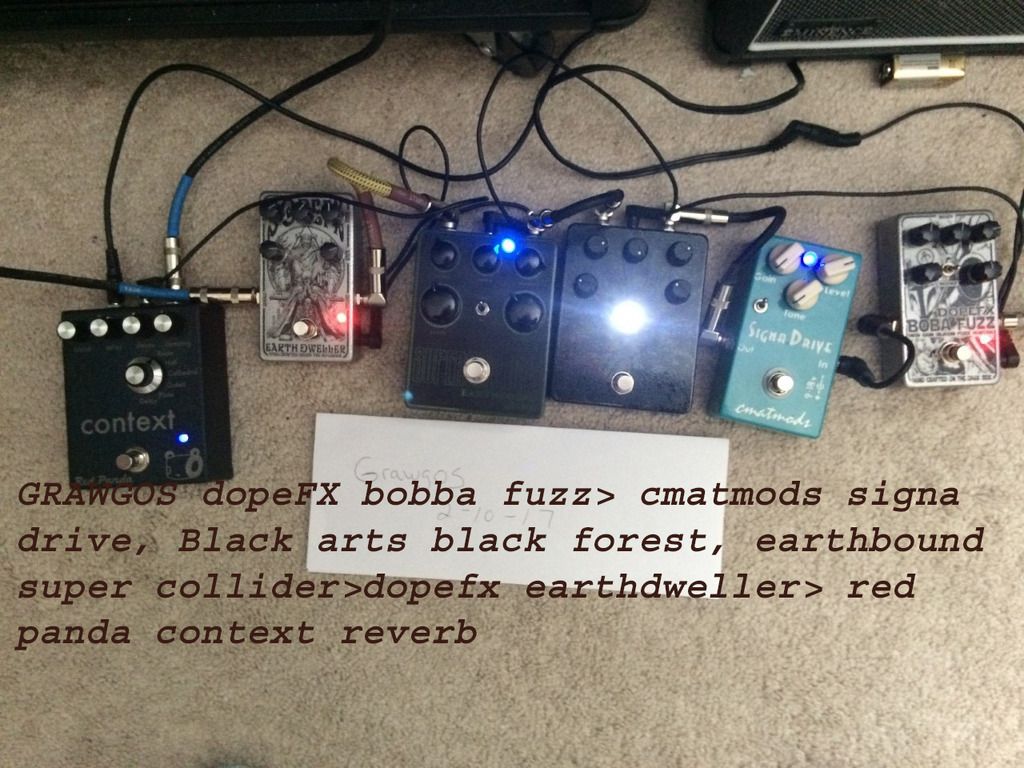 ~LUKE~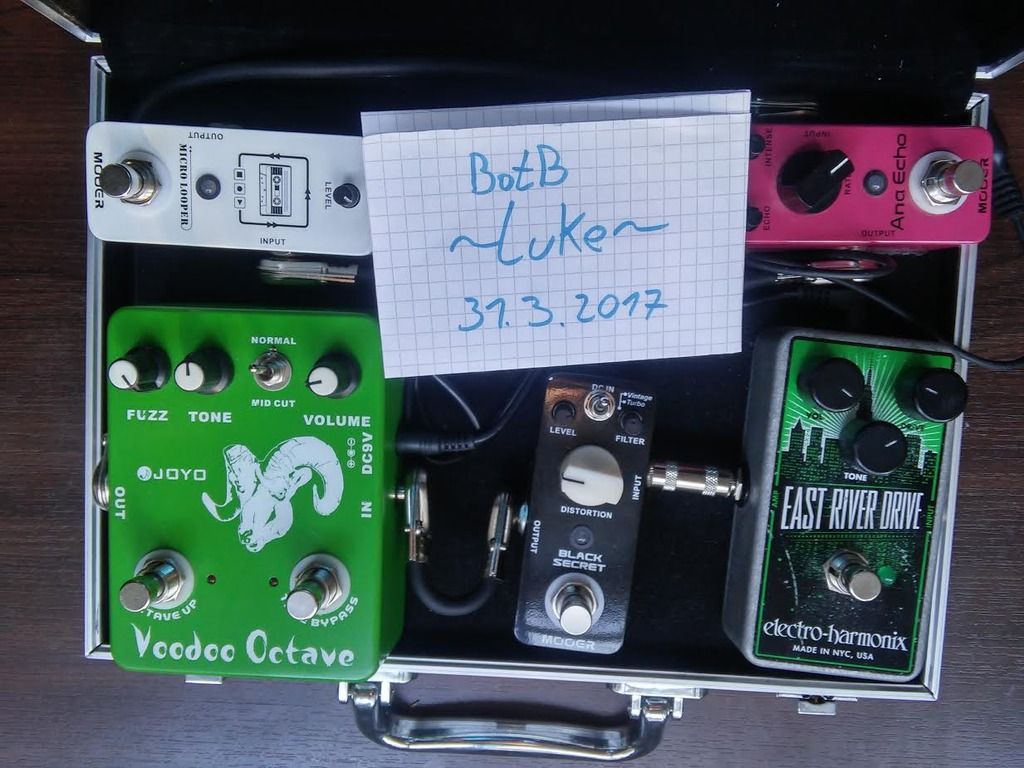 DARKWOLF -
TRASHEDLOSTFDUP -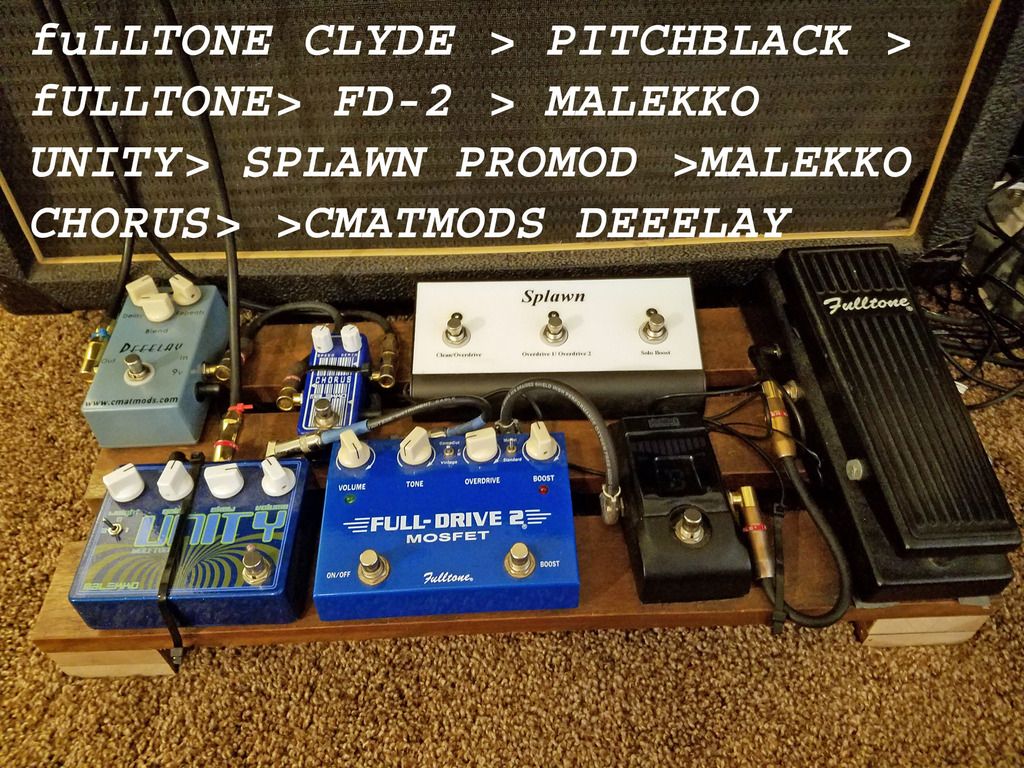 Join date: Feb 2010
320

IQ
Trashed, check the email inbox, I am sorry man, I don't know what keeps happening. I sent a new pic and a BB code, if the pic doesn't work you can just upload the code directly.

Sorry man!

Join date: Apr 2005
120

IQ
I think he's using the new post forms that are still in development, my BB code also didn't work.

Join date: Sep 2008
150

IQ
Trashed
Add my chain

Korg pitchblack > modded crybaby > A/B
A > king of tone clone
B > TC corona > TC flashback

Join date: Jul 2009
90

IQ
the contest has finished.

lets get this moving ffor the next round.!