DIY guitar or..?

Join date: Mar 2017
30

IQ
This is strange seeing someone with the same problem as myself lol.
I am also left handed and wanted an explorer, I just decided to do it myself. I've heard lots of bad things about kits so I just started learning and learning and got the tools and materials and did it myself. I am currently 17 and started with this sorta "dream" about 3 years ago, most of that however was just learning I started getting tools and supplies around the summer of 2016. And I started the actual build right around the beginning of this year.
Here's a pic of its current state. It plays perfectly (surprisingly haha) sounds like a guitar lol. All that's left is to do a finish.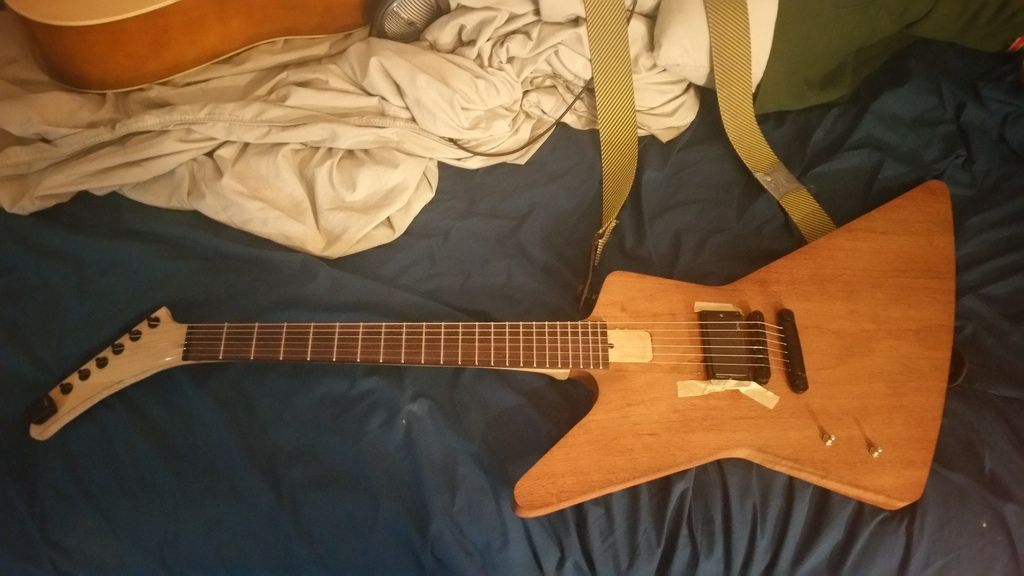 If you want you can check out my build post, search for "84'-ish Gibson Explorer Build" or I think you can find it through my profile. I have the entire build so far documented there. There's also comments from other people who gave me great advice.
Anyways, I think if you want a lefty explorer that will be good, ya kinda just gotta do it yourself.
If you need any help just ask, I've got the templates, dimensions, all the info I could possibly find on it. And I'd be more than happy to show you how I did all of it.
Peace