Repair Part for Boss Cs3 Sustain Knob?
The knob has completely broken of and there is nothing to be able to turn left.

I think it's called a potentiometer? Where can I get a replacement part? Both the potentiometer and knob ?
Guitarplayer452
Yes it is a potentiometer. If you can find a schematic of the CS-3 you could find the value and possibly part listing for that pot. You could also open up your CS-3 to find the information. Probably your biggest hurdle will be finding the exact size, pots vary in size.
Another option is just to get another CS-3. They can be found for $50 USD used all day. If you do not have any experience with pedal/electronics repair it may just be easier to get another CS-3. Although a pot replacement could be a good place to start.
Small Bear might have the parts you need.
Here ya go: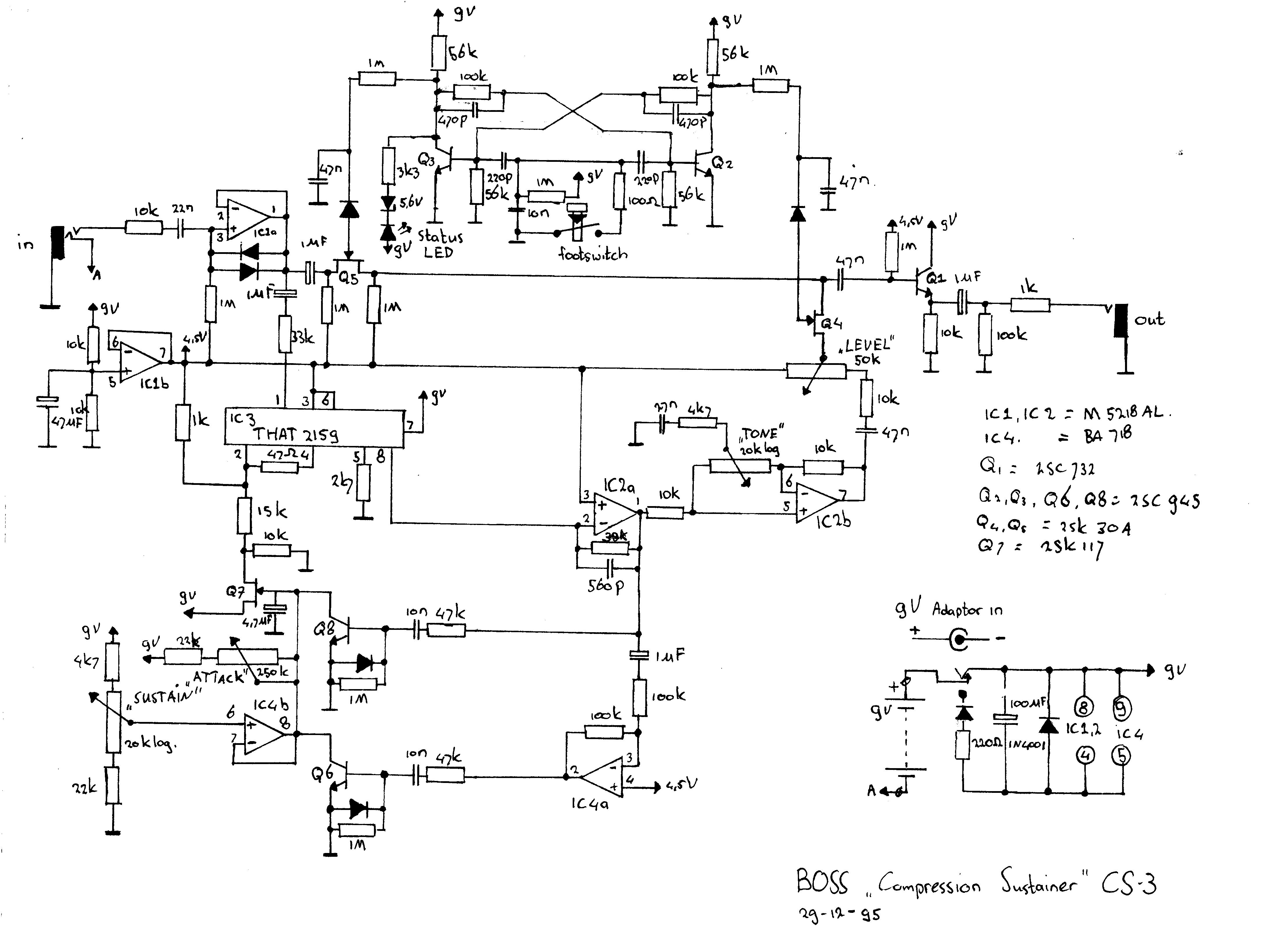 The four pots are specified, and should be available from just about any electronic supplier. I'm guessing that they are standard 16mm small size.
Anyone know where I can het the exact part? I ordered some and they are the wrong physical size
Join date: Apr 2010
1,720

IQ
Anyone know where I can het the exact part? I ordered some and they are the wrong physical size
exactly what and where did you get? where did you get it from. could you get a pic.
last time i checked out smallbear they would of had a direct fit for most boss stuff.
While I agree with the knowledgeable posters above, I'm going to move this to a forum where you might get even more help.
Thread was moved to forum: Gear Building & Customizing
trashedlostfdup
i bought it off ebay, could you or anyone send a direct link for the correct part?
I contacted boss/roland and they can't supply to the public, only sevice centers apparently
Last edited by Guitarplayer452 at Jun 9, 2017,
Vreid
that might be just exactly what I'm looking for ! I'll order it and post results
The part I order from pedalpartsaustralia is a 20k LINEAR pot instead of a 20k LOGARITHMIC which is specified in the diagram

I researched and it seems like it won't make much of a difference since I usually set the knob at noon

But my question is there something I'm missing here since it's for a "sustain" functionality ?
Noon on a log pot isn't going to be the same value as noon on a linear pot. The whole idea of the different tapers is that they're only really similar towards the very extreme ends, i.e. they both start at 0 and end at 20K, and behave very differently in between. In fact, noon is typically where the
largest
discrepancy between linear and log taper resides, so on your new pot your previous "noon" setting might be tough to dial in, and lives in a narrow range towards the end of the sweep. So your new setting is going to be a little sliver between 1 and 2 (out of 10) and it's going to jump or fall off pretty quickly from there. Not ideal, especially since it means all the settings you previously had in the first half of the pot sweep are now stuffed into less than 20% of the range of the new pot. Hard to dial in a light compression with that taper.
Here's a generic chart that shows how far off those values get with both pots at 5/10, and why it might suck trying to hit that nice light-medium compression setting with a linear pot:
Maybe the circuit is more forgiving than I'm envisioning, and you can certainly replace the part and find out, but I suspect using a linear pot is going to be unpleasant to dial in.
Vreid
I ordered that part but it is still way too big to fit 😅 It took over a month to arrive
they should have what you are looking for at any Radio Shack
kentrock
You know, there's only something like 70 left nationwide.

Join date: Mar 2012
30

IQ
Radio shack is gone.

For a little while after the bankruptcy, sale, and change to cellphone orientation, they restocked some stores with electronic parts and other cool goodies and propmptly closed again.

I smell a rat in that they stocked the stores up and then closed them almost immediately.

Someone made bank on "salvaging" all that stock.

As far as the CS3......................way too slow in stock form so why not send it in for mods and have the guy replace the pot and knob at that time?

You will get back a compressor/limiter that works 200% better.
Last edited by HowlerMonkey at Aug 21, 2017,