Battle of the Boards Final (sponsored by RAT)
View poll results: Who should win the Grand Prize?
| | | | |
| --- | --- | --- | --- |
| Will Lane | | 2 | 11% |
| trashedlostfdup | | 0 | 0% |
| T00DEEPBLUE | | 7 | 37% |
| evening_crow | | 10 | 53% |
Hello all!
It is time to vote for the Grand prize winner of the Battle of the Boards.
Grand prize winner will receive a RAT 2 foot pedal:
Since these are the winners from the different categories and the boards will vary, vote for the one that appeals best to you, based on presentation, layout, functionality and utility. May the best board win!
Prize will be shipped within the Continental U.S. by RAT.
Polls close 6/10/2017
Will Lane
trashedlostfdup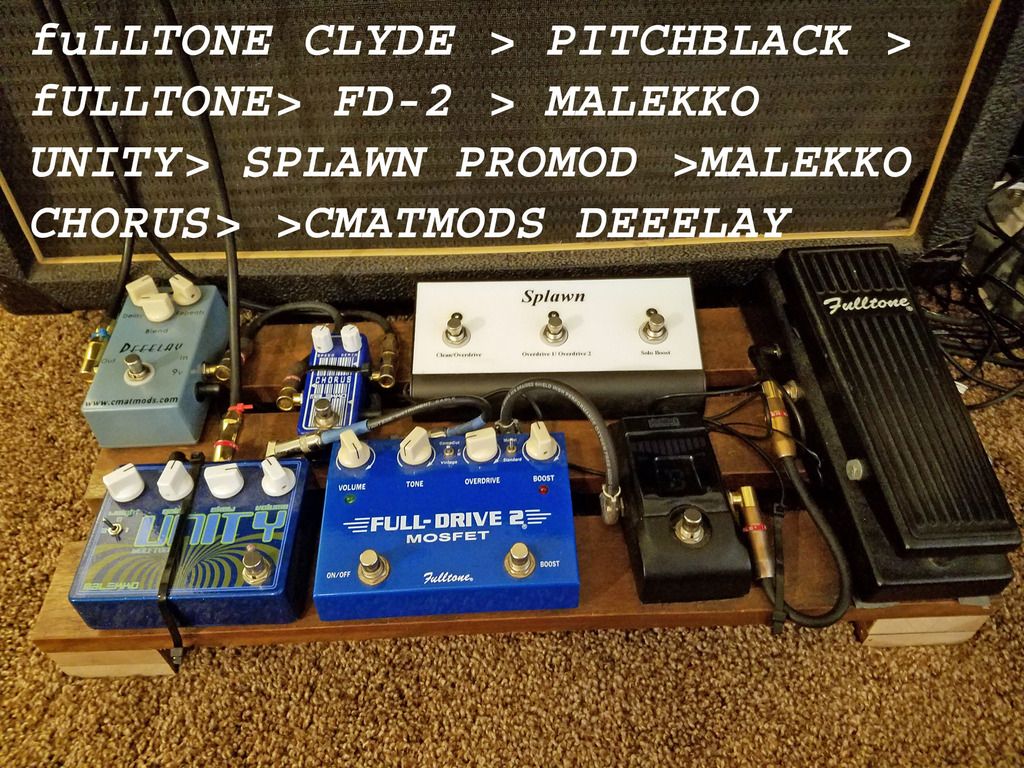 T00DEEPBLUE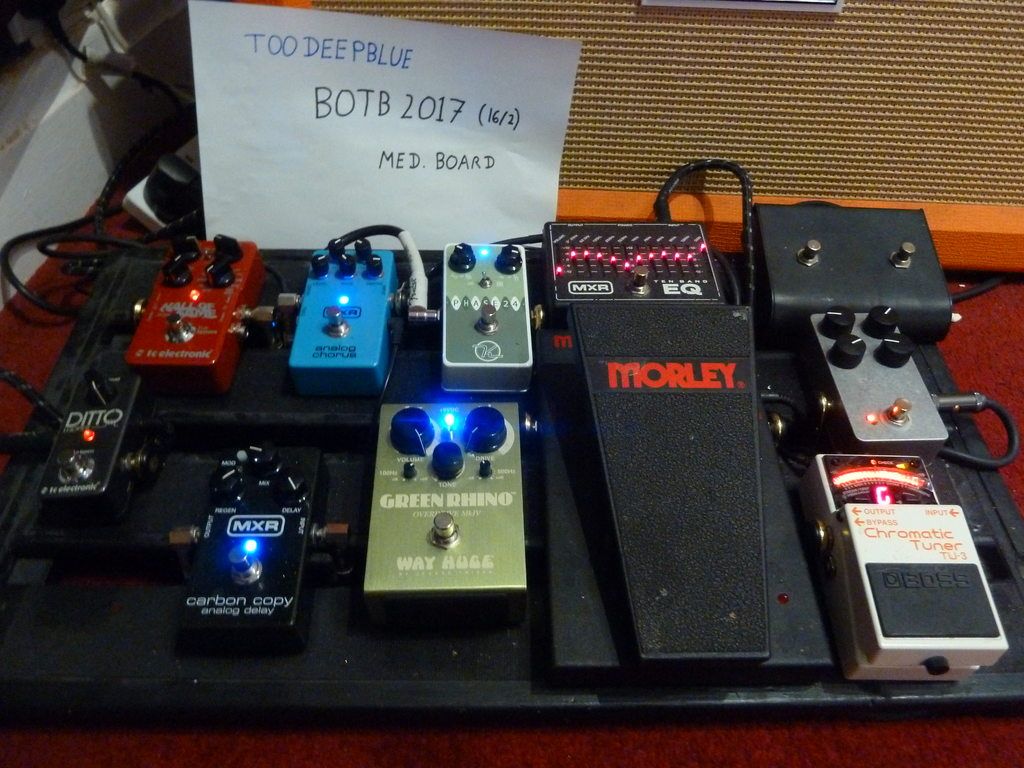 evening_crow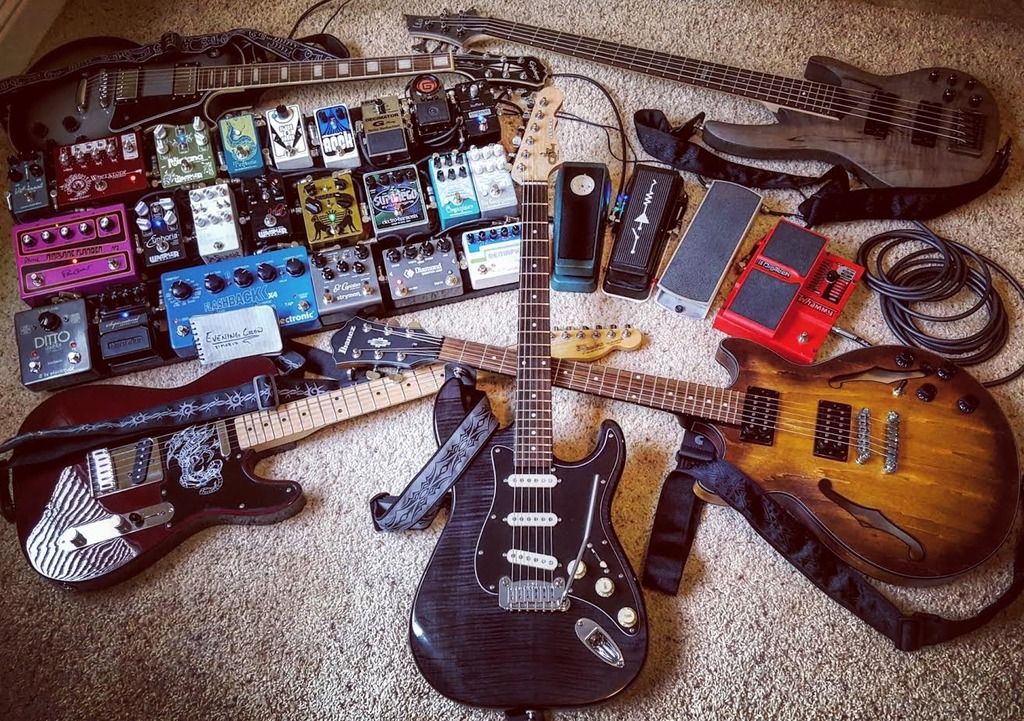 diabolical
Damn... any way to include his board but without being a voting option? For recognition at least.
Actually, that's one of my favorite boards, very nicely laid out!
Kudos to Budget board category winner
timoel
- well done!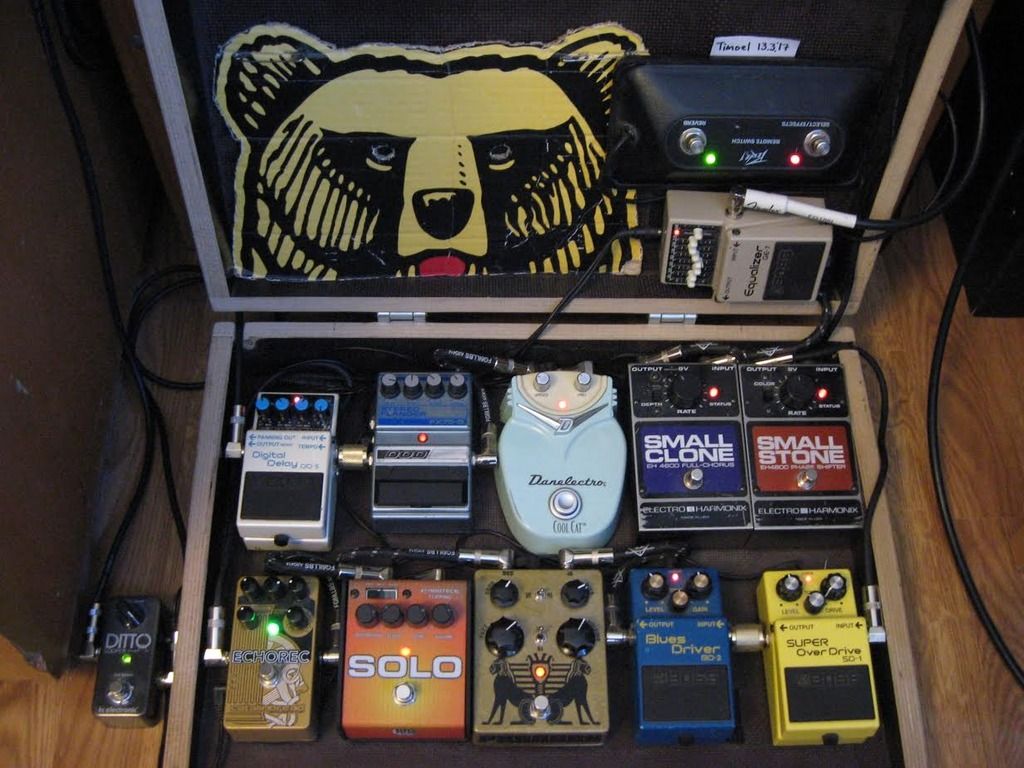 anything going on? did the picks ship?
anything going on? did the picks ship?
I actually got my picks this week. Haven't gotten to try them cuz I've been busy with work. They seem like quality products but will take me some time to get used to them since they're thicker than what I normally use (.75 Dunlop Tortex).
Congrats
evening_crow
who is our grand prize winner!
Please PM me your shipping address so I can have Rat ship directly.
Special thanks to
trashedlostfdup
for doing all the prep work and formatting on this!
Looking forward to next year!

to all.
sorry i dropped out at one point
diabolical
Thanks for picking it up when I left it!
OK, they've been notified, I'll PM back when I hear from them.

Let me know what you think of the picks. I think there are several mediums and a thin that would be around 1mm - 0.75mm (the clear ones).

The Ultra Lite Tradition picks are 0.8mm actually
https://v-picks.com/shop/tradition-ultra-lite/
evening_crow
Gz! I broke out my RAT recently (Reutz Mod) and I was surprised by it again. Neat, rowdy pedal.
diabolical
I got my picks- why are they so yhuge? Their "light" is a .8mm, that is borderline heavy for me.

At least they won't break...
Yeah, they're very thick, I think maybe it stems from the fact that V-Picks design some coin sized picks from Santana, etc. So probably nit much demand for $5 light picks. Try playing around and recording with the thicker ones, esp. blues leads and bass lines really stand out.

Join date: Dec 2008
350

IQ
Congrats to all the winners!
Got the Rat today! I had never tried one but was immediately surprised with the sound. No wonder they're so popular. I was surprised I liked it as much as my Dr. Scientist The Elements. It's incredibly easy to get a good sound of of it.
I remember there was one setting that I really liked, which was just a light touch of gain and a treble setting to far left at about 9 o'clock over tight bright crunch would give a nice flutey lead tone...its been a while for me since I played a RAT.
Glad everything worked out ok with the prizes, sorry we couldn't do out of States shipping so everyone could play for the grand prize.
Didn't get any responses on the n-Track software, I imagined some ppl would dig that, especially the Songtree jams built into it.
diabolical
The only DAW I had used previously was Reaper and the last time was about 6 years ago. I found it really easy to get a grip of n-Track. I dig the layout and navigating is pretty simple (unlike what I remember from back then and the one included with my Steinberg interface). Definitely very user friendly and don't feel like I'm in a constant battle with the software or having to look up tutorials. Haven't tried the songtree yet but it's a cool idea.

Join date: Oct 2010
460

IQ
Wow I completely forgot that this was even a thing.