NBD: Mensinger Speesy
Greetings UG, haven't been around here much as I've just finished a stint of Pit band shows and I'm busy going through a move for University, so I've not been on here as much as I should (Still lurk around the Bass Forum though!)
Anyway, a few months after receiving my first Speesy I'd decided to sell some basses to afford another one, so I thought. Let's push the boat out a bit and let's do something a bit wacky and distinctive, but also make it a five string, however I had some qualms and some fears about a 32 scale five string due to only having any real experience with my 35 scale Lakland Skyline and Adrian explained that it would still have a tight B string on it and he was right.
It's also just been named "Bass Of The Month" for July on the Public Peace website, which I thought was really damn cool.
https://www.public-peace.de/bass-of-the-month/2230-public-peace-proudly-presents-the-bass-of-the-month-july-2017
Anyway here it is: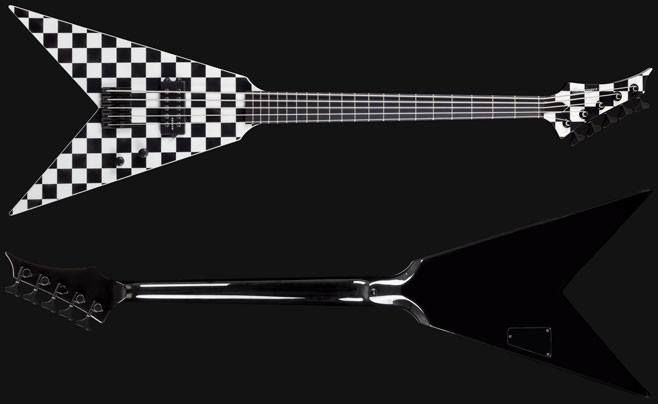 Specs:
Body: alder
Neck: hard rock maple, matching headstock
Fingerboard: ebony, 20 frets
Nut width: 40mm
Construction: set in
Pickups: Delano MC 5 FE
Electronics: passive - volume, tone (push/pull sc/hb)
Finish: checkerboard, white body binding, body/neck gloss
Hardware: black, monorail bridge with 17mm string spacing
Thoughts:
So, I've been using this company for the last couple of years, communication is tight and you get exactly what you asked for, I wish I'd asked for it to be a little lighter as it's a little on the heavy side for me, once I'm moving with it. I'm fine though.
In terms of the Delano pickup, I always felt my last one had a stingrayish grind to it, despite having a splitcoil pickup in it so for this one I decided to put in a MM humbucker with splitcoil and it works really well, has the grind from the last pickup that I liked complete with a tone which is fairly unique, at least through my CTM 100. Haven't had a chance to try it with the TC head at the rehearsal place. On the whole I like it and it tracks the low B really, really well and it sounds clear and thuddy, without to much boom, I'm really looking forward to trying this in a band mix.
On the whole it feels as well constructed as my first one and it plays exactly the same (I specced the necks out to be identical) but I was expecting it to be like the four string, but with a new string on top of it but it doesn't. It feels like a whole new instrument and that's a good thing.
I'll post some more detailed thoughts later as it feels like I'm rambling a bit.
Link to the original Speesy thread if anyone wants to see it:
https://www.ultimate-guitar.com/forum/showthread.php?t=1715790
Last edited by Fisheth24 at Jul 1, 2017,
excellent


Join date: Jan 2006
20

IQ
I love your taste in instruments.
You better be getting some DR Hi Def coated strings for that. I recommend the pink.
You better be getting some DR Hi Def coated strings for that. I recommend the pink.
I didn't know they did those in a Medium gauge with a 5 string set!
I'm going to try and hunt these down!