The Official Pictures of your Gear Thread (READ THE RULES BEFORE POSTING!)

Join date: Jun 2005
10

IQ
NicE GeaRS!!!!

dustin_g_07
LIn|

Join date: Jan 2005
20

IQ
#1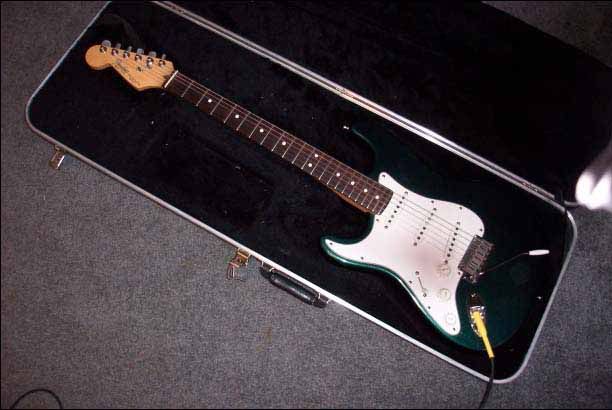 My American Stratocaster in its case.. that red cast on the pickguard is just a flaw in the photo.
dustin_g_07
LIn|

Join date: Jan 2005
20

IQ
And #2...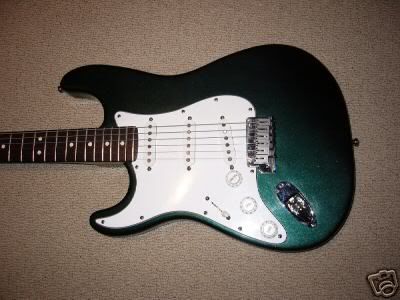 The Strat again... I also have a Series 10 strat-copy, but it's in the process of being refinished for the second time at this particular moment in time.. so I don't have a picture iof it...
Originally posted by acdc101
I've never seen a guitar like that L-5S. Can you give us some more pics at different angles?

Yep, here's a composite of several shots.
The L5S was considered kind of like an ultra fancy Les Paul. They were made for only several years in the 70s. The later versions don't have the trapeze tail. The body is somewhat shaped like a squashed Les Paul and is very tapered along the edges. The binding and detail is equisite. IMO, it's THE most elegant production solid body ever made. I bought this used around 1980 for about $750 ($400 cash plus my LP Gold Top trade). Probably it's worth in the thousands now. Gibson has recently reissued the L5S. No trapeze and only 1 pickup(!). There's also a similar L6S which has 2 pickups (it's a bit cheaper).
-edg-