Restoring a hollow body.
I traded one of my paintball things for a beatup no-name hollow guitar. Since i know little about the insides of a guitar, much less a hollow body, i figured UG would.
First of all, heres an overall picture of the front and back: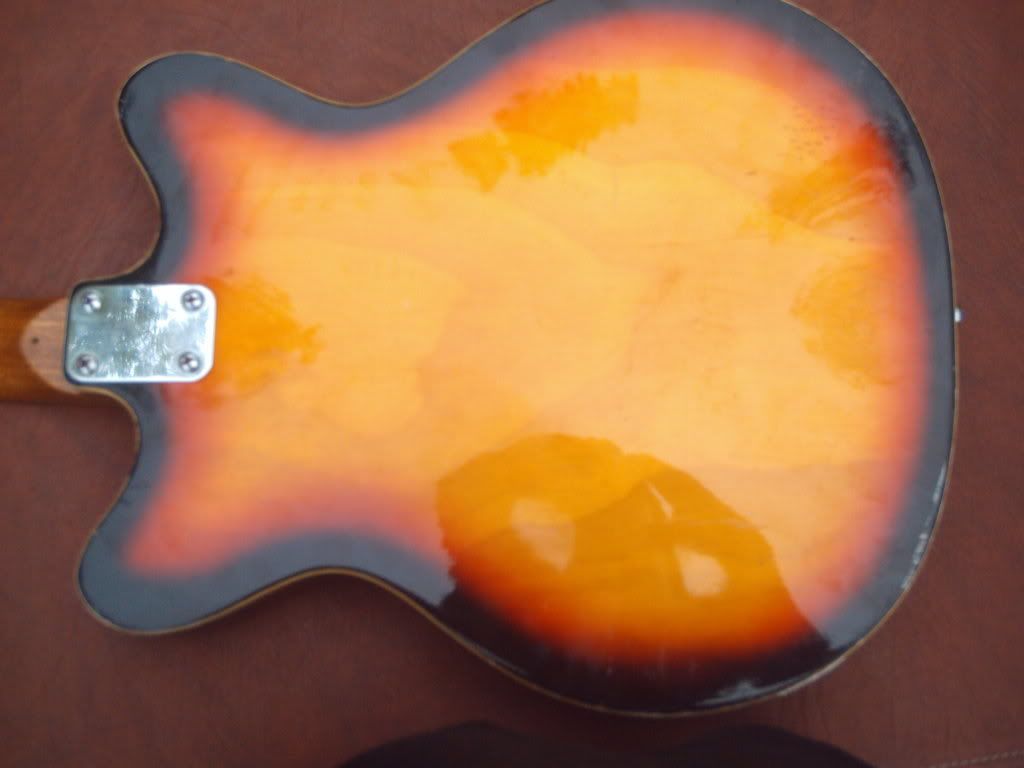 Around the neck area, there are a bunch of little cracks.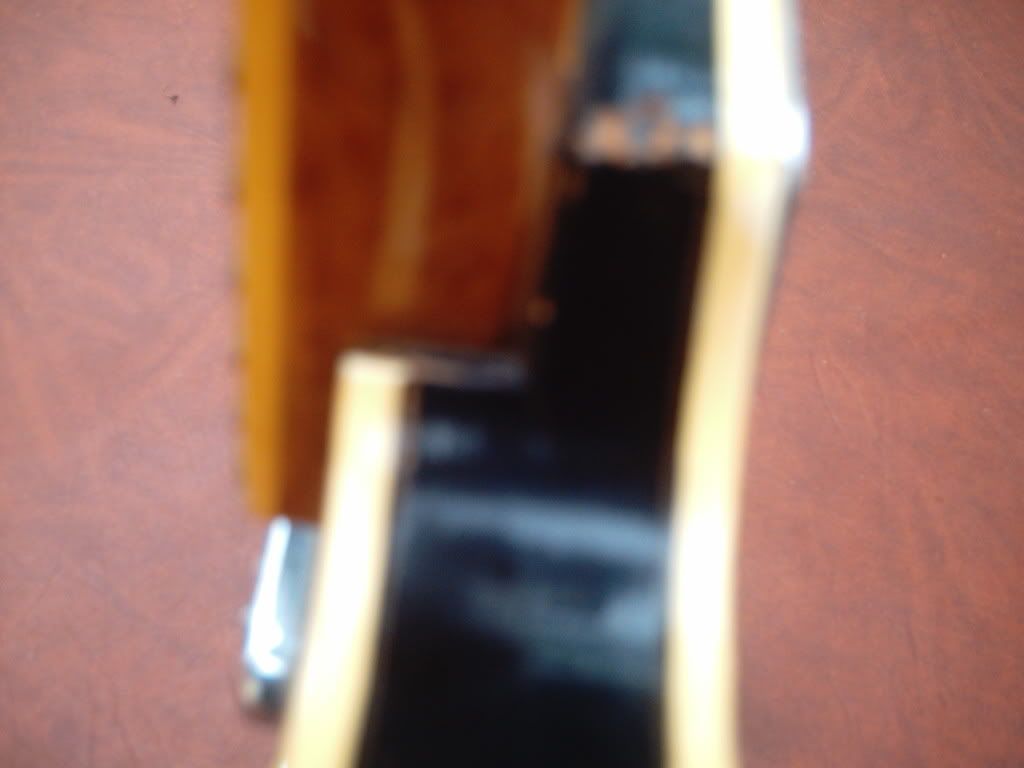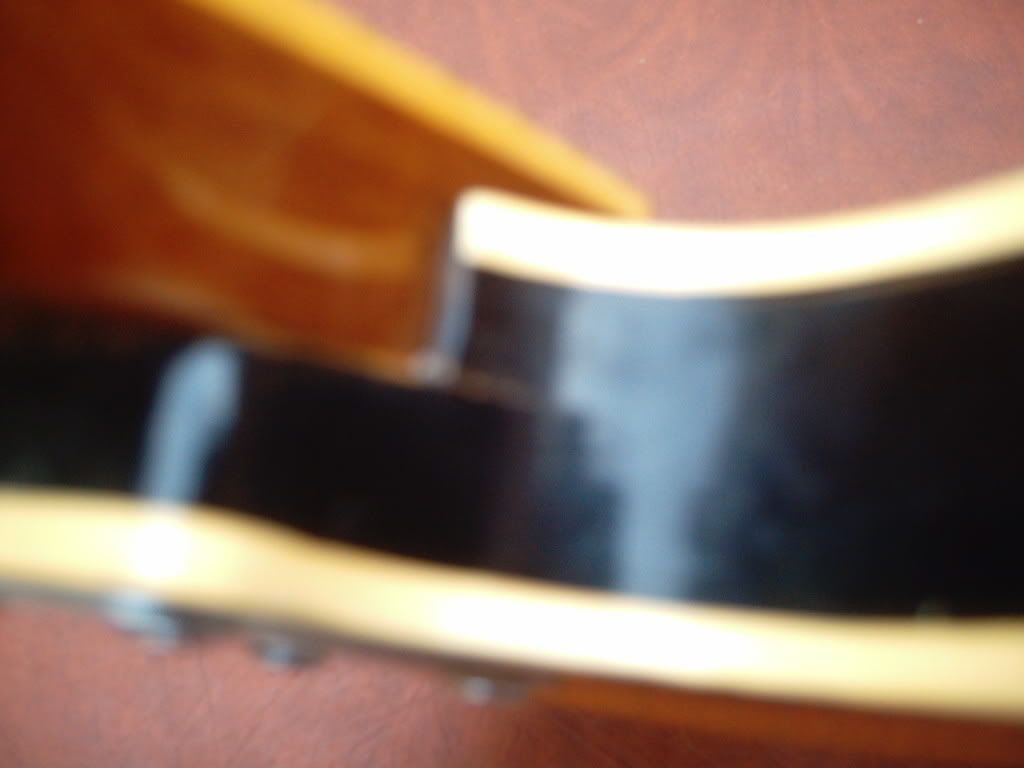 And around the top and bottom bindings, there are a crack that goes all the way around the guitar.
Look above.
When he got it (he got it from an apartment he helped strip out after Katrina), the A-string tuner was missing so he replaced it. But it sticks out like a sore thumb. The other 5 tuners a really lose, so i think im going to replace them all.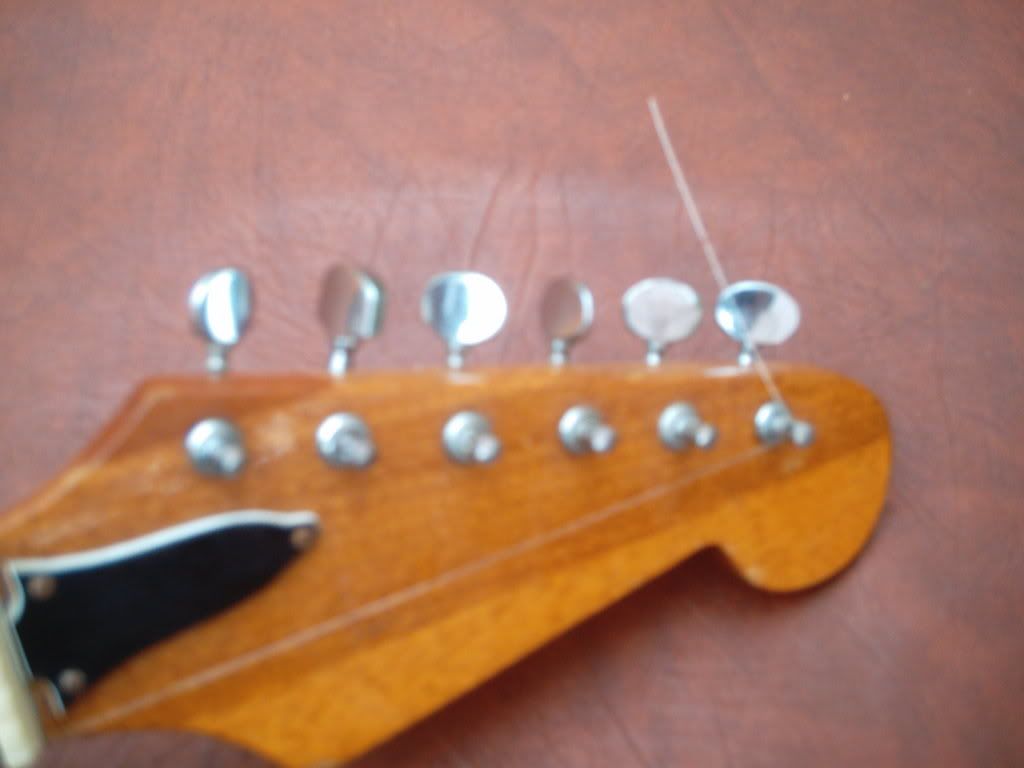 Also, The only strap button on it is on the back, and i think its there only to take place of a screw, because its not in the middle. Theres no button anywhere in the front.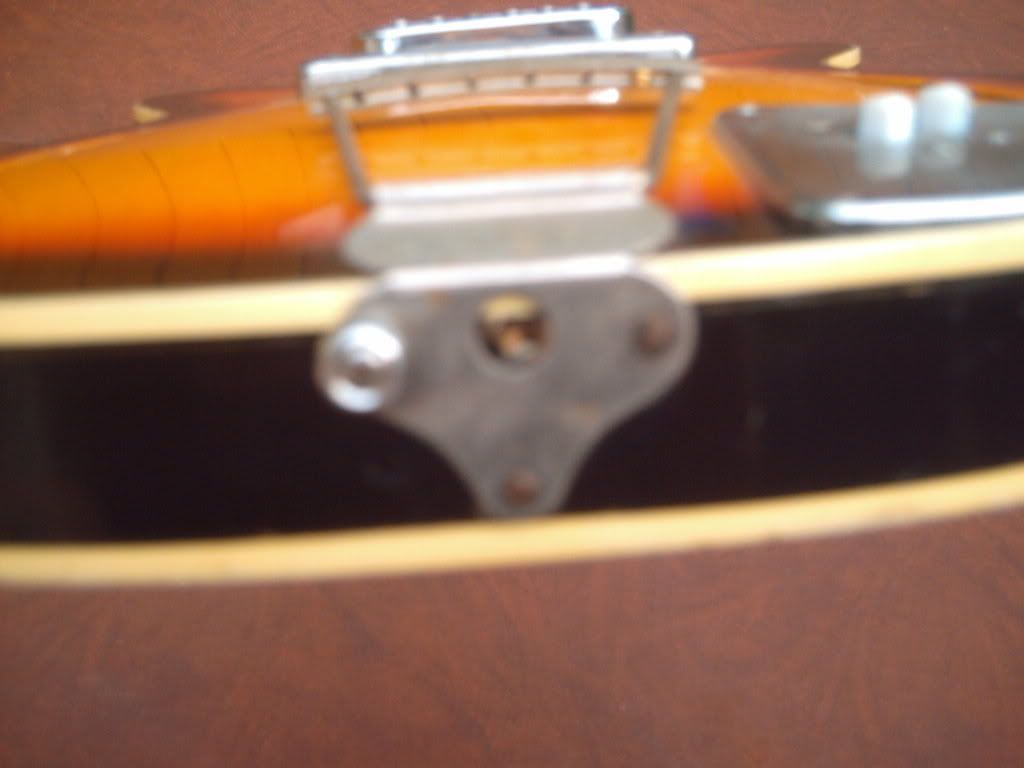 And lastly, i know its missing some kind of bridge. Since my strat and les paul alike dont have a wammy bar, i was wondering if it would be possible to get one for this one. Ive seen Gretches with them, so thats why im asking.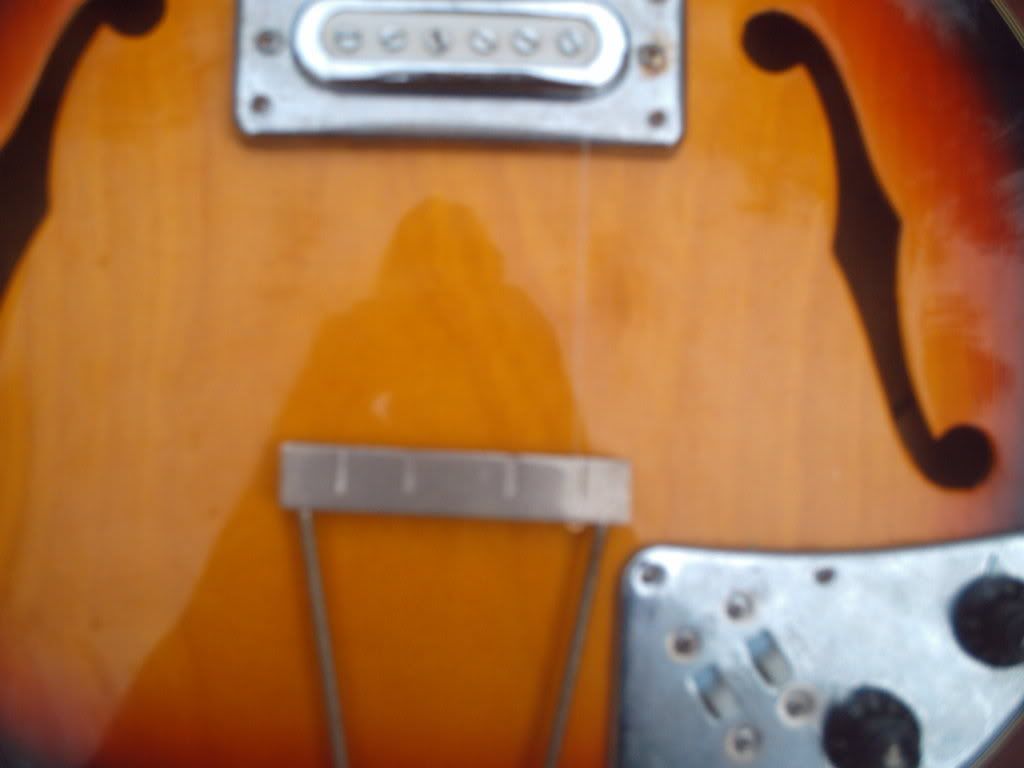 My questions:
1)Would the cracks in the body effect performance?
2)How much would the tuners be?
3)How much would a bridge be?
4)How much would a wammy bar bridge be?
5)Is there anyway to test the electronics?
6)Is there any hope for this guitar?
Please keep in mind that im only 13, and that i am dead broke. I might be able to get a few bucks to get tuners and a bridge, but please keep the prices resonable. Also, bear with me since i know little about the insides of a guitar, but i can play pretty well. I would ask which pups would be the best, but i sitll have stock pups in my les paul, and id rather up that first. Sorry for the extrememly blurry pictures. My camera is a **** and it doesnt work well upclose, and sorry for the massive pictures. Photobucket was being stupid and not letting me resize them. I removed the little string as well.
i dont think the tuners should be that much. I would consider doing the electronics over, and yes i think a bigsby vibrato would work but that is rather expensive.
I went through it and all the wires were good. I looked at the bigbsy bridge but that is too much. Is ther any off-brand i oculd get thats cheaper?
Hmm Im not entirely sure about the vibrato system. You could look on Musiciansfriend, or you can ask some of the guys here who have experience with the parts companies. try Allparts i guess. Sorry about the lack of answers, but Im writing two papers. Good luck.

Join date: Jul 2004
70

IQ
Your best option would be a licensed Bigsby - its like a standard bigsby but you'll save about £20-40 off the price because its built by a different company. I think Bigsby is the way to go, because of the style of guitar - you won't be able to fit a vintage "strat" type trem I wouldn't think because I don't think the top panel would be strong enough to take the poressure they would put on it. Same with a FR I think. Tuners can range from £10 - £80 for a set, depends on the quality you want.