metal guitar?
what is the best guitar for playing all kinds of metal mostly metallica/machine head id be playing through my cube 60 my budjet is around £500? please help
how would a parker sound with EMG's?

Join date: May 2006
10

IQ
if you want a locking trem an ibanez rg1570 would be one to look into or a schecter c1 fr i think you can get those for 500.

and if you want hardtail there is schecter c1s (various models), ibanez szs , ibanez rg321 quite a large choice when it comes to hard tail metal guitars at that price..
id say get £200 more and get a jackson rr5 from gak
btw im lookin 4 a hardtail possibly with emg's or other high output p-ups

Join date: May 2006
10

IQ
Check your local sound control and look up the schecter hellraiser! Those go for around 449 in the uk and come stock with emgs.
will do sounds like what i want


Join date: Apr 2003
41

IQ
get any old guitar and spend that money on a really good metal amp, thats the important thign when playing metal imo

Join date: May 2006
10

IQ

Join date: May 2006
10

IQ
V.. yummy, and nothing more metal than a V
ask Laiho, Ammot, Rhoads, King etc...

How about a cheapish jackson V that has bad stock pickups so that you dont pay for reasonable ones, put in the EMG's and stil have cash to get a better amp?
i dont want a new amp i got it cause it does metal well thats why i asked in the GUITAR forum how does a parker with EMG's sound, would lookk awsome and sound good 2 i think ?
what about a jackson rr and heavy metal distortion pedal? this is heavy!
Haha - I had images of an aluminium guitar clicking on this thread
shows how tired I am.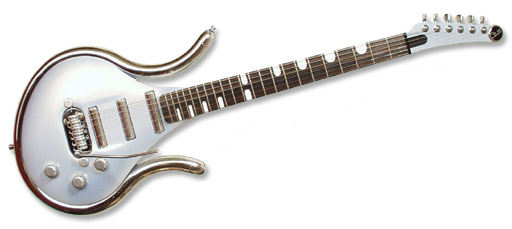 how can u guys miss the mighty dean ml'79??
The Razorback is sexy, but isn't actually made of metal. The Gus guitars are mostly metal in the body.

Join date: Feb 2006
20

IQ
if your gonna do metallica maybe a explorer or an esp ex
Jackson DKMGT

I have the same model, but with a floyd rose..I LOVE IT!