So i'm making an Explorer body...
Okay, well my parents just got some new funiture and a big long bit of chipboard and 2 bits of MDF came to support the furniture in the boxes...
and i need the dimentions for the body, if any one has then it would be a great help, oh and the angles etc...
long bit of chipboard with fretless neck

MDF bits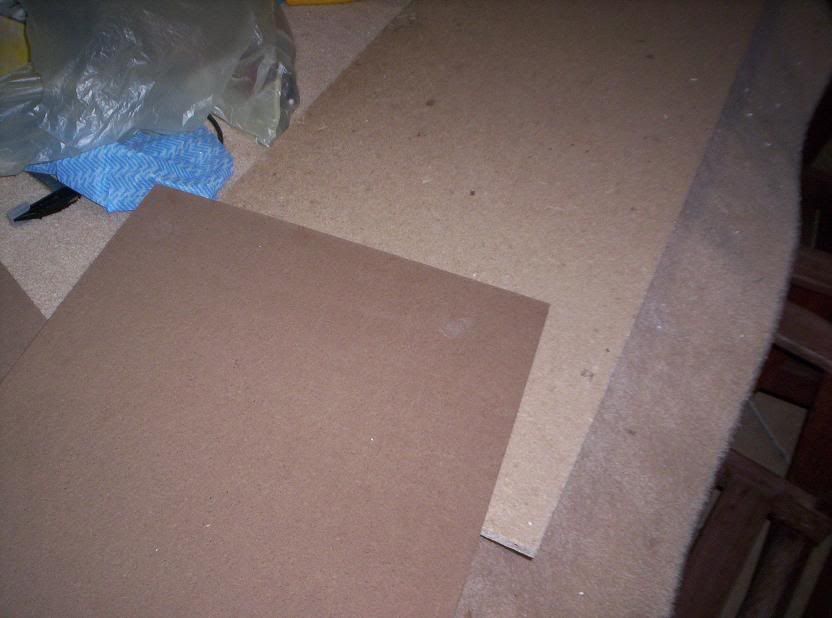 and please note: by no means is this a serious project that is going to be fully done with pups etc, im just doing the body at this stage. i have the wood so why not pla with it!?
those dimentions would be greatly apprieated too! please leave thoguhts!

Well if it isn't serious, make your own whacky shape

yeah i thought of that but i want an explorer

i love the shape haha

Join date: Nov 2005
150

IQ
goddamn...........................i HAVE to come to your house and see everything you build...mainly the bass.
so can anybody help me here, at all?

or can anybody give me the dimentions of their guitars that they have built plus a pic?

i never knew how hard it would be to actually draw on a body shape !!!??

Join date: Feb 2006
190

IQ
i think its definitely gonna sound crappy,cos its made of mdf...
^^im only making the body to see how good i am, and to learn ways to do things, its not acutally guna be a guitar man...MDF is **** haha