tokai love rock vs ESP-LTD ec400at
Hi guys... can someone tell me which to choose... i have two major offers... new ltd ec-400at (les paul type guitar) for 750E and one fellow has offered me ~93' Tokai love rock for special 650E price... can someone help me on that? which might be better without touching them, are tokais really that good?
got links for the tokai. what amp do you have? what music do you play? and just for the sake of it i would say take the ltd over the tokai
music is thrash/metal (metallica, offspring types), amp - no yet, going to buy something but starting with a guitar... i think i'll change pickups to emgs whatever it's going to be, so what i choose is the body...
word of advice when getting your amp look at the roland cube series
Well, the pickups on those aren't really geared for metal (The LTD has dual '59s and the Tokai has 498/490 copies), so it's all down to the feel.

Wait, the LTD has a TonePros bridge, locking tuners and an earvana nut, doesn't it? Get that.
ltd:
? GROVER TUNERS
? EARVANA COMPENSATED NUT
? TUNE-O-MATIC BRIDGE W/STOP TAILPIECE

so i guess i should stick to ltd, arn't i?;]

Join date: Feb 2007
10

IQ
I thought the ec400at has a jb on the bridge, also the Tokais i heard are all made in Japan, so it would be higher quality i assume
I'm kinda partial to this one.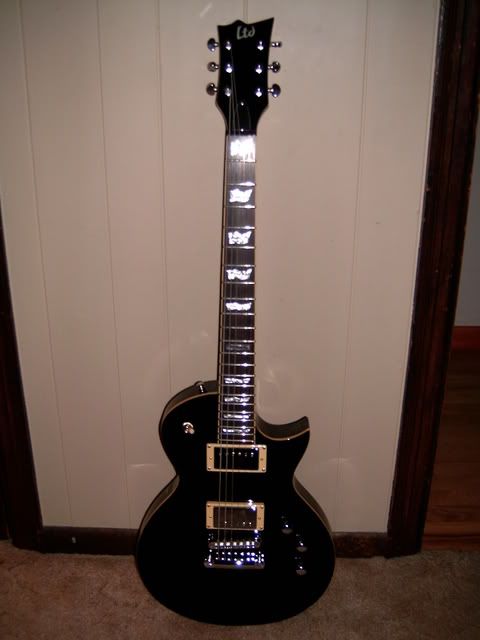 Last edited by kinkstrat at Apr 27, 2007,
Tokai = Most ignored manufacturer ever.

They're freaking amazing guitars, get one if you value quality over name.
i would say Tokia , u cannot go wrong with a japan made guitar