Jackson White Randy Rhoads with EMG 81's
I wish to sell my Jackson Randy Roads Ex Professional. It has and EMG 81 in the bridge and either an EMG 81 or EMG 85 in the neck. Both pickups give incredible tone. The neck is super fast and it has a floyd rose bridge (which i stopped from floating with cardboard shims).This is a really nice guitar. It has incredible sound (especially for shred or metal). I wish to sell it for $500 tell me if your interested.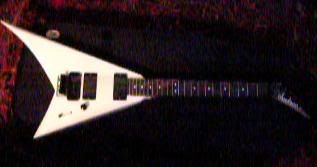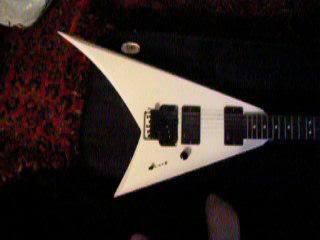 small ding i patced with white paint, looks great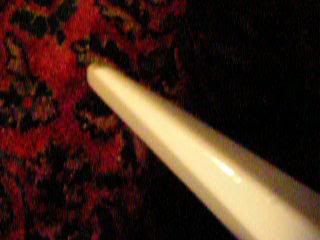 Hm, would u ship like to england or, would you prefer to keep in in the US?.
shipping to England would be a lot, id rather keep it in the US, im located in Pennsylvania btw
ah righty okays, probs not worth it in long run, thanks anyway though


Join date: Apr 2006
10

IQ

Join date: Nov 2005
10

IQ
I have an ibanez rga121 in the natural finish if ure interested in a trade. I dont Have PM so talk here. BTW im in Canada, so i dunno if thats a problem??
i would rather not trade, except for a good amp head thanks

Join date: Nov 2005
10

IQ
Damn ok well good luck man

Join date: Dec 2005
70

IQ
what kind of body wood is it?
yes i believe it is alder
I like in Northeast PA and I'm interested in this guitar.

I have an ESP LTD EX-50 if you would be interested in a trade, anyway, trade or no trade, I'm interested in buying it.
hey dude with the ibanez how much would you sell it 4
DUDE this is exactly what im looking for. please PM me!!!!!

Join date: Jan 2006
70

IQ
This thread is 6 months old.