new tele
Join date: Sep 2003
60

IQ
okay so about 3 weeks ago i bought a tele copy at a pawn shop, 130CAD+ tax came to 149
it is amazing, low action, amazing tone beautiful finish, i didn't post it up earlier cuz i was too busy playing it and i wanted to change the strings and clean it up before i took pics.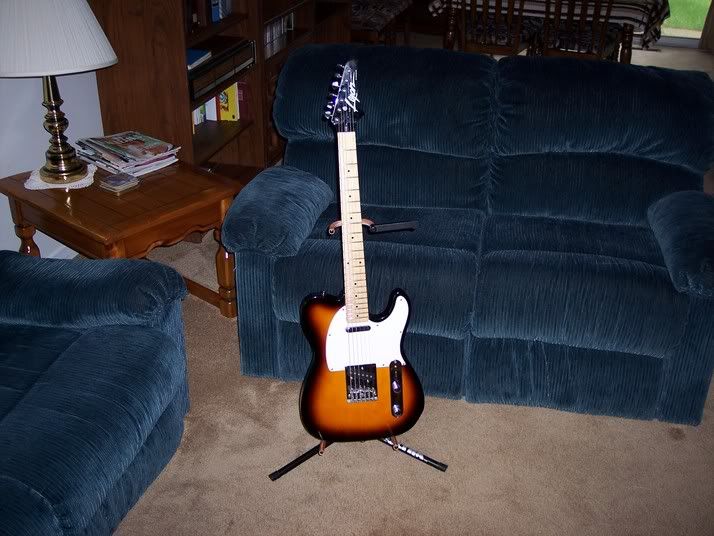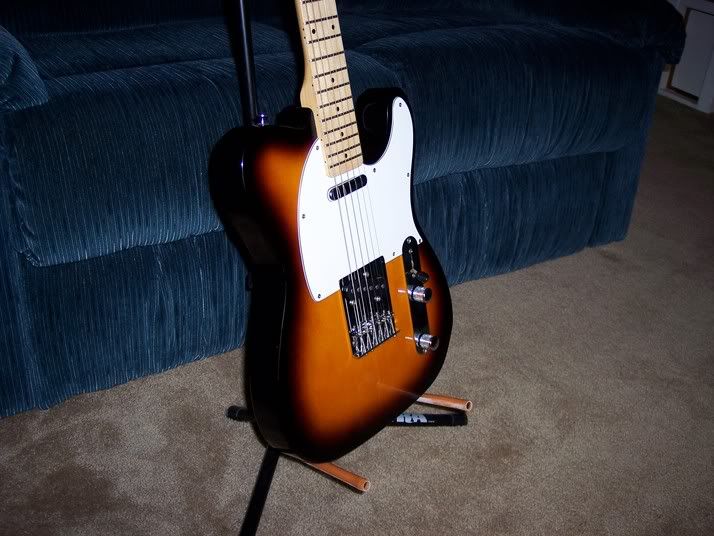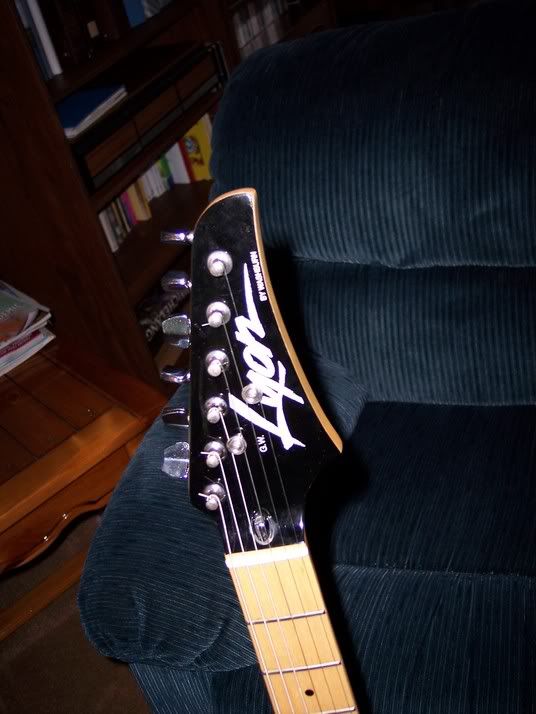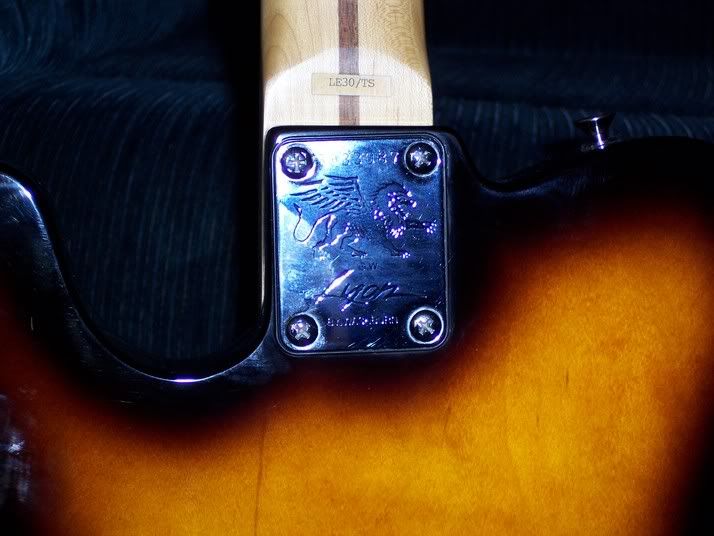 so it's a Lyon by Washburn, the number on the neck plate says 3033087
i can't find a thing about these anywhere, i'm sure it's nothing special but damn, it plays really good for a budget guitar. if you know anything about these let me know
...As I Always had it...since like 1995, It was a Washburn Lyon...like Lyon was just another type of Washburn Guitar...I Didn't know that it was as;
Squier is to Fender
Epiphone is to Gibson
OLP is to Ernie Ball
etc...
Looks real nice, especially for a low-price guitar. How's it sound?

Join date: Dec 2005
30

IQ
If it wasnt for the headstock it would have "lawsuit" written all over it.
Join date: Sep 2003
60

IQ
haha, it's true, that's why i got it, love tele shapes

sounds amazing, the blues tone on the neck blows my mind still, and the bridge would be great for country, but i dont' play country. toss some good distortion on it and it's a really good classic rock sorta neil young sound i find.

i have no way of recording or i'd record somethin for you.

i figured it was like that, but it's just so nice, i guess i got lucky