Marshall BluesBreaker project
Soundclips are on page 2!
I am building a Marshall BluesBreaker pedal. I have just recieved all of the parts I ordered from Small Bear Electronics. I began the build tonite.
Some parts and the tool box: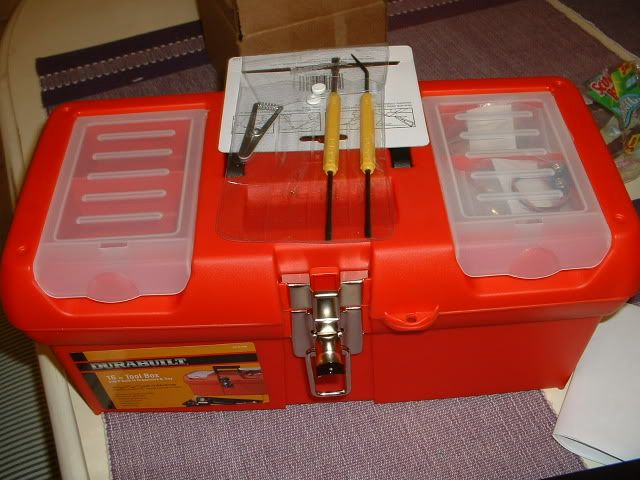 Project box with wholes drilled for 3 pots, a footswitch, a LED, an input, an output:
Perfboard with onboard parts, not yet soldered: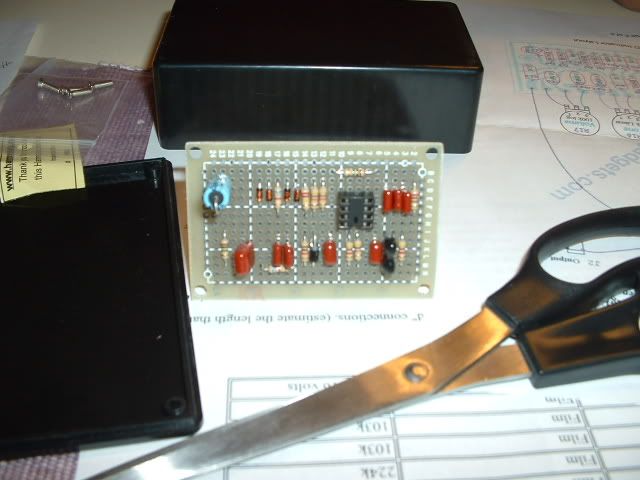 Tomarrow I will be tining the parts so they are ready to solder. I will also probably do the offboard wiring. Then I think I might connect it to try it out to make sure everything is good.
Oh yea! and...
for you who know of the pedal called the Zendrive, I met the maker of it. I live in Ft. Lauderdale, where he lives and today I went to a guitar shop and he was there. We talked for a little bit and stuff. Hes an awsome guy. He gave a little bit of advice and stuff.
Last edited by call1800ksmyazz at Jun 29, 2006,