Marshall BluesBreaker project

Join date: Jun 2004
360

IQ
i really like blues breaker pedals I use one as my main overdrive/distortion pedal. to the extent that when i broke my first one i bought a replacement. mind you i only use it for a slight lift in a song on the rare ocasion i do gig since i already have a vintage Park (aka the poor man's marshall) from the 60's
Long time since this pedal has been done and its been put to great use! But, today I decided its about time to put a power switch (so I dont have to unplug the input jack), and a DC Jack on it.
Heres some pictures of the work... Its great. Now no more worrying about battery wasting.

Kerry
I'm going to build one of these now. Especially after hearing those clips!
Yea definately a great build. You will love it.
Heres the second BluesBreaker I built. I am selling it, so see my thread in the Ads for info.
It includes a Grit control which tells how hard the Diodes are clipping.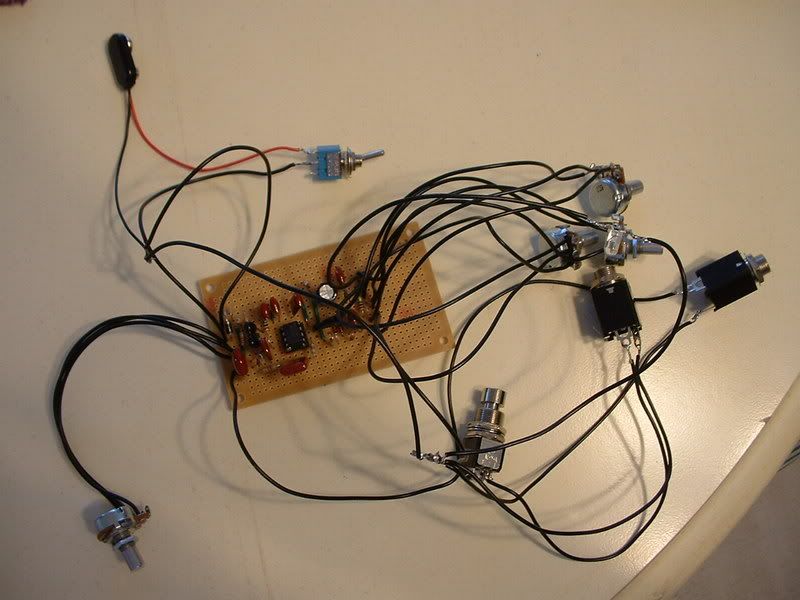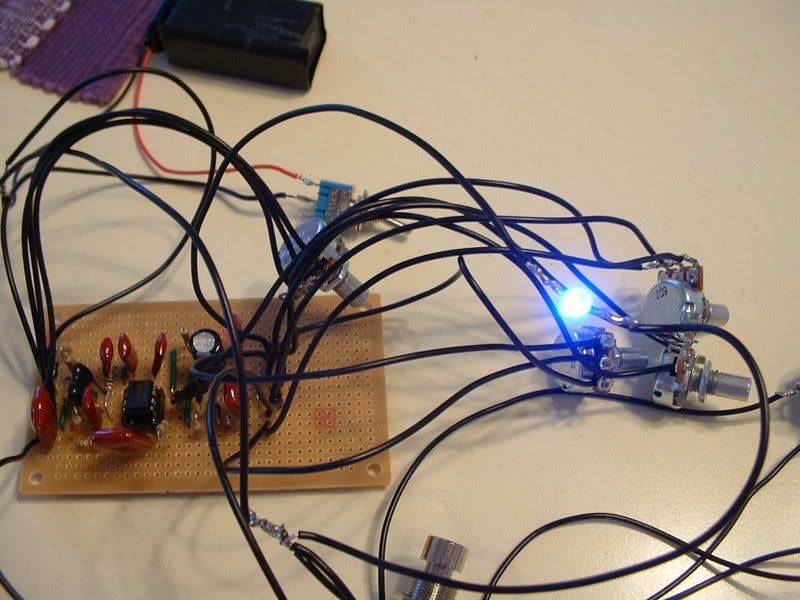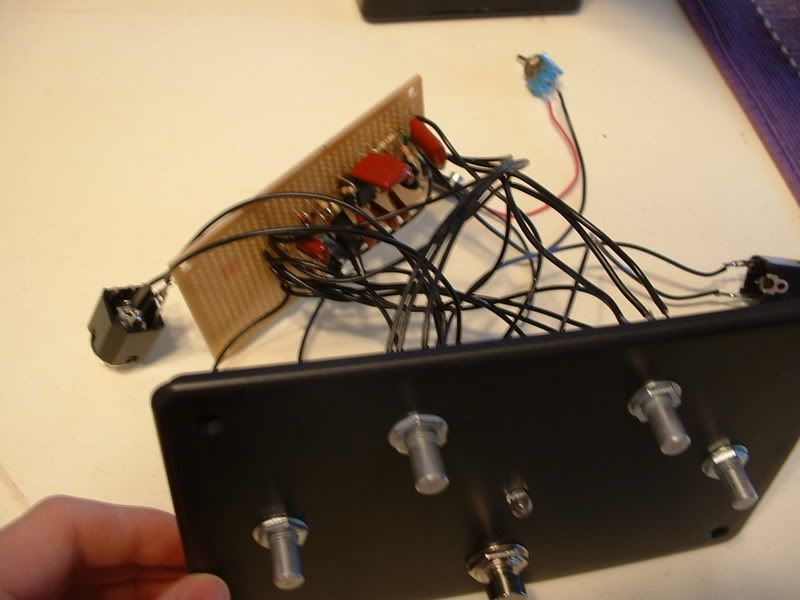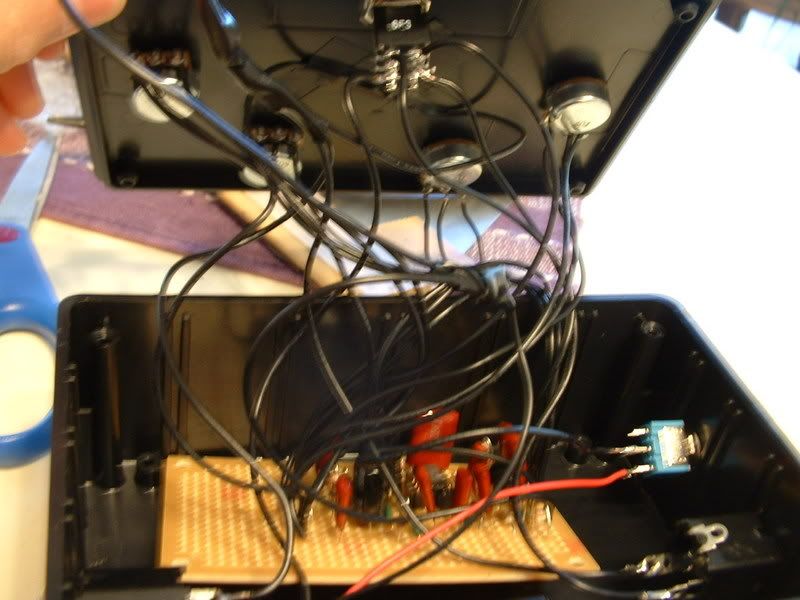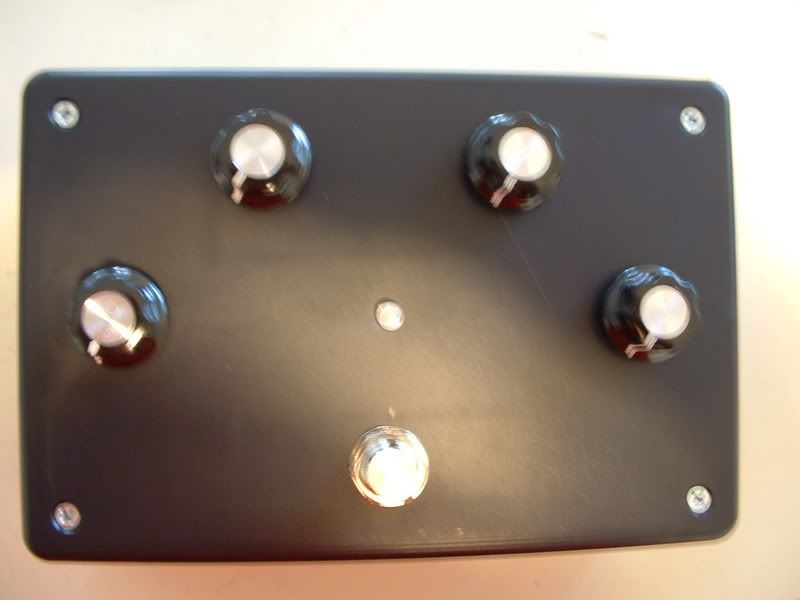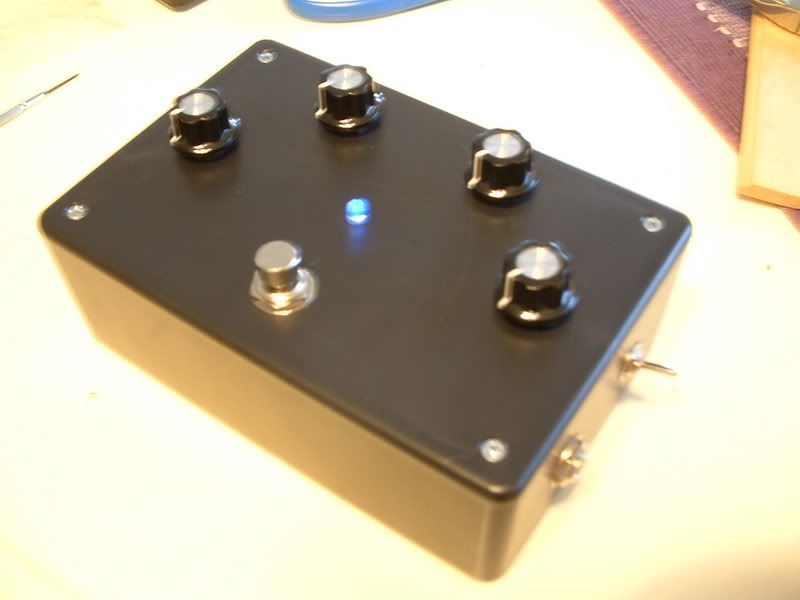 Last edited by call1800ksmyazz at Oct 15, 2006,

Join date: Mar 2005
40

IQ
Thats nice

How does the grit control work?
Join date: Apr 2004
180

IQ
Looks good. I'm gonna make a few pedals soon, and the Bluesbreaker is definately on my list.
On 0 its a smoother tone, on 10 its a little harder. On 10 since its a little grittier, its a tiny bit quieter (but barely noticable). Its sort of like a Drive control which is like how hard its being pushed.
Definately go for the BluesBreaker for a build.


Join date: Mar 2005
40

IQ
okay sweet i want to make a bluesbreaker now...

Join date: Jul 2006
321

IQ
I was wondering how the BluesBreaker you built sounds in comparison to the production BluesBreaker pedals? Your sounds great but I have heard some bad things about Marshall's production version and the BluesBreaker II. Is there anything that you changed from Marshall's schem's, or is it made exactly like theirs?
I have no idea if the one I built is the EXACT same, but im sure if not exact, its close. And I believe its a great overdrive! I love the thing. I am always using the pedal, and even when I do clean tones, sometimes I use the BluesBreaker and turn down my guitar's volume and I get a really nice acoustic tone. I love the pedal so I dont know what you have heard.

I have never tried the actual Marshall ones though.

Join date: Jul 2006
321

IQ
Cool Kerry, you sealed the deal. Im about to buy the stuff to build one. Did you go straight off the schem or did you do any mods to the circuitry that you thought would make it better?
Well the BluesBreaker was my first build ever, so I had basically NO knowledge yet. I did nothing to the one I built to mod it. But I dont really see anything it could need...