Bridge Saddles
Join date: May 2004
712

IQ
Howdy, I'm looking to put some new bridge saddles on my strat.

Any brand recommendations?

Join date: Jan 2005
30

IQ
try graphite saddles, i think a brand is graphtech. they reduce friction and improve tuning stability. but they're black, so i dunno if color is a problem.

Join date: Dec 2004
130

IQ
Try some graphite ones, i hear they're the muts nuts.
Graphtech make some great products. They're black, but I think they look pretty cool.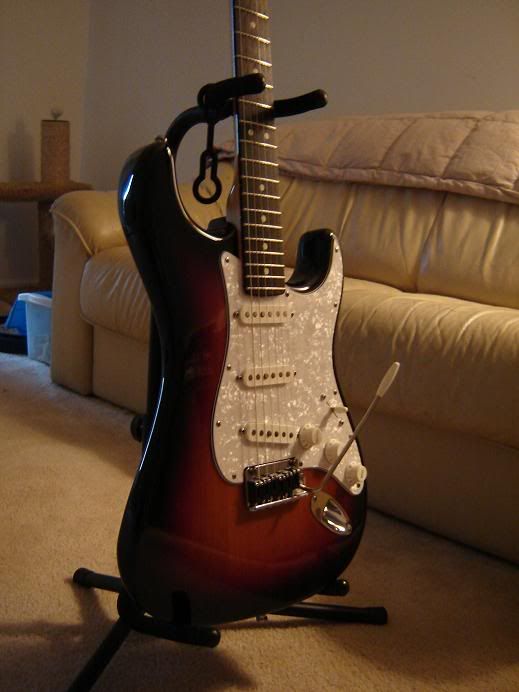 I use graphtech string savers on my jag. For about a week. They're pretty cool.

Join date: Feb 2005
100

IQ
Hey Erock what color is you pickguard?
I'm not sure exactly, I think it's just regular pearloid. The pick guard, tex special pups, and wiring came out of a stock 2001 Roadhouse strat.

Join date: Feb 2005
100

IQ
Was it hard to put on the Saddles?
piece of cake. Those screws you see in the pic, unscrew from the actual saddle. You just thread it through the bridge piece, and tighten or loosen to set intonation.