Starwars Stromtrooper Guitar Customization
Okay well now that it is summer I am officially starting to customize my old peavey raptor as my first ever customization.
This is how it originally looked: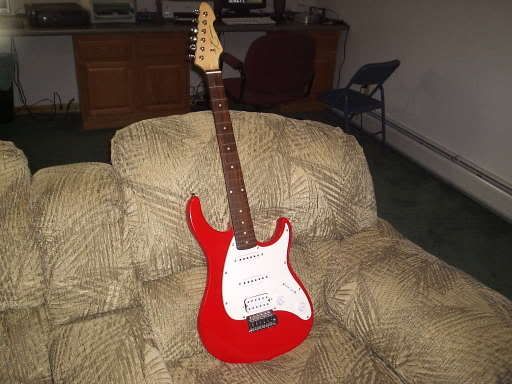 My plan is to paint my guitar white and then put an image of a stormtrooper on it, like so...
Then I thought that i put some LEDs or something coming from the gun of the stormtrooper to make it look like its shooting. I am also looking for other crazy ideas to do to it so if anyone has any ideas i'd love input.
But anyway, heres where i'm at. I've dismantled the guitar...
I would've started sanding by now but I took out my electric sander and realized that the sanding paper on it was no longer usable... gotta buy some more...
Anyway i'd love comments and suggestions so leave one
Last edited by Tedrick at Jun 19, 2006,