Stranded! 51 second rhythm/lead.. C4C
This a 51 second piece of material that the new guitarist and I came up with... it came from the heart and was never rehearsed... I'm not sure we could play it again, it was just our first time jam session which we recorded.
I am playing lead. Chad is playing rhythm...
What do you think?
Stranded -Click the skull!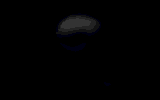 Last edited by Chazzy29 at Jun 19, 2006,

Join date: May 2005
40

IQ
Id tell you what i think if the songs were there
Id tell you what i think if the songs were there
huh? Just click the link.

Join date: May 2005
40

IQ
When i go to it the songs wont load because its says theyre not found
Hey man thanx for checking my tunes. About yours; for a new project with two guys that have not played together you got a good start. This tune would sound much better with a little less trebly/buzzy tone (of course a lot of people like that tone so I guess that could be just me). It sounds like an introduction that is about to burst into some mean groove. Like the poster above said, it is incomplete, which of course you already know. Man I bet with a solid guitar sound, some attention paid tosome details in the phrasing and the rest of the song finished, you would have something cool here. Keep it up dude!!! Be excellent to each other and party on dudes!!!!!
Hey Spaivxx, thanks for the input... It's an honor getting a crit from you. The rhythm (Chad) was using a cheap pedal that didn't do much for us... that's why the sound is buzzy.

Like I said, we jammed it live in a 6x8 bedroom and we made the mistake of putting both guitars into my Peavey 212 EFX Transtube, then the preamp out to the mixer. So we had little control of the tone of both guitars.

Next time we know...lol

Could you identify the style of lead I was doing, scales and modes? I am curious what my pattern is so I can get my books out and change some stuff up.

Thanks!