Help with Truss Rod and Action
I have an Ibanez (A cheap one I think, has GIO on the head stock front, and GSA 20 on the back of headstock) and Its my cousin's.

Well, the action on this thing is MURDER. Its soo high. Ive never attempted to adjust a truss rod, but I thought this would be a good time to try (since he doesnt care about the guitar anyway.)

So can anybody explain how to go about this?

I can take pictures if you need them to see whats wrong exactly.
What type of bridge is it?

It's generally better to try and rectify any problems with action at the bridge before monkeying with the truss rod.
Its a whammy bar type thing.
Kinda like a Strat. Its flat against the body.
Here's a picture of it, in case Im incorrect.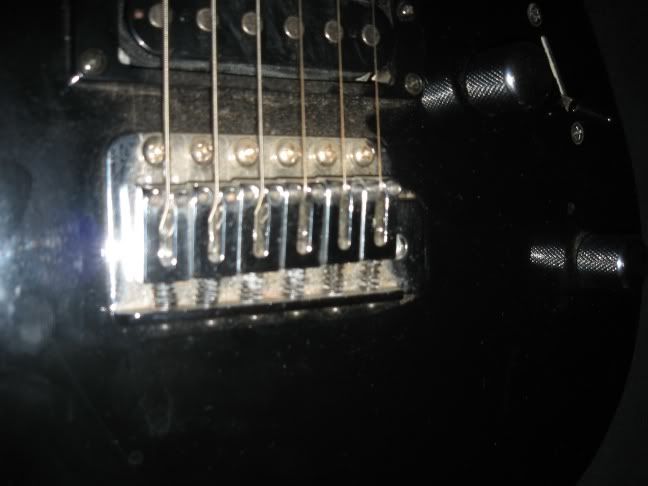 First thing you want to do then is see if there's any space to lower it by the bridge saddles. You'll need a very small allen key.
Okie dokie.

Im off to my dad's room to steal his allen's.

So drop all of them? Cause they have a little space underneath the saddles.
The secret to low action is to lower them all until they buzz, and then raise them until they don't.