Birthday Cake?!
Today's a great day guys. A occassion that comes once a year. Your very own moderators birthday!!

A fantastic day where we should all listen to breakdowns to annoy him. Happy Birthday Dai! (PiNk ThE pUnK)

Happy Birthday Dai.

(Aww, doesn't he look cute (right))

Join date: Nov 2004
50

IQ

Join date: Jan 2003
160

IQ
Cheers guys! Craigo you should have put the other picture up, it's funnier. Just so everyone can laugh at me when i'm drunk here is the photo: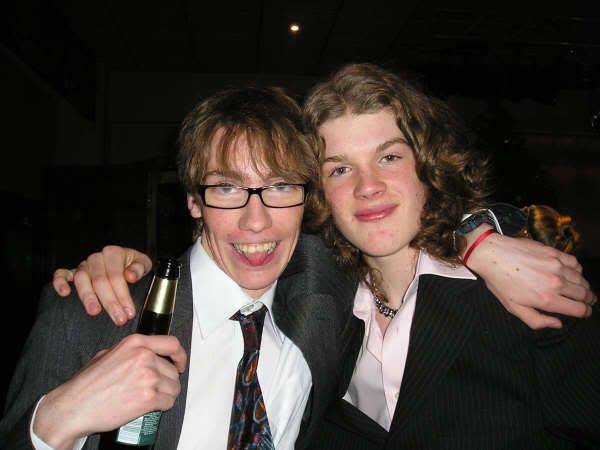 For the record, I don't even remember that being taken. Ah, alcohol.

Join date: May 2003
80

IQ
So Dai, is the other person in the picture who u took home that night : P
QUOTE=emokid182]So Dai, is the other person in the picture who u took home that night : P

happy birthday brah

Join date: Sep 2004
26

IQ
happy birthday sir...

that first picture scared me...for a second i thought they learned how to put mirrors on the internet, you seriously remind me of myself....its weird....

anyway, cheers! have an enjoyable one