Acoustic Revamp.
Well about 10 months or so ago I bought this acoustic/electric off eBay for $43.00. I didn't really own a decent acoustic and I figured that I'd give this one a try considering it was so cheap. It's a Nikko 41 inch steel string Acoustic Electric roundback guitar with a built in ceramic piezo under-saddle bridge pickup and passive tone and volume controls. The back and sides are constructed of an ABS plastic. It's a pretty decent guitar considering how much I paid for it. I loaned it to a friend who was learning guitar for about 5 months and he gave it a pretty ****ty home. As you can see there are some gouges, some cigarette burns, and some burns that look like they were from a lighter. He gave it back to me and I was just kind of awstruck. I've been doing alot of guitar work as far as re-painting, re-wiring, and such lately and I figured it was a better time than any to give my Nikko acoustic a little make-over. New paint/stain, new tuners, maybe some new electronics.
Here are a few pics...
Body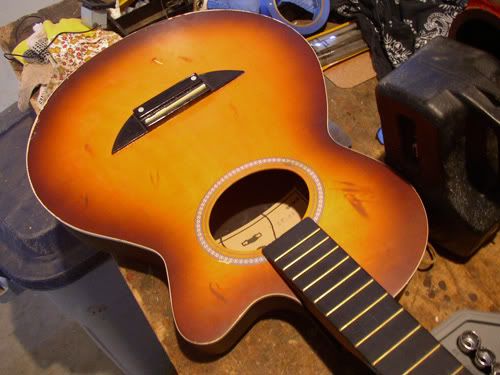 Neck/Headstock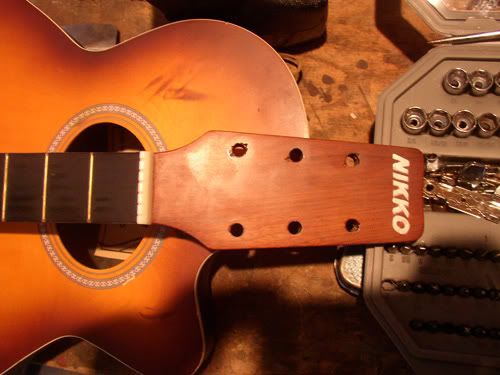 Neck taped up, ready to sand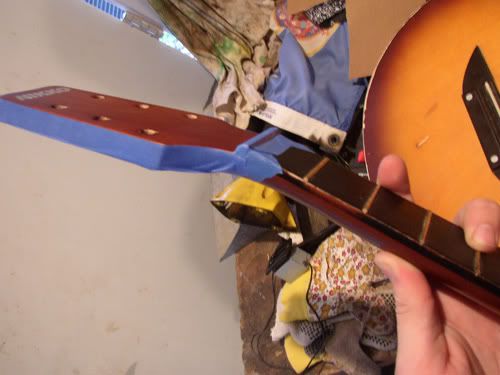 What to use?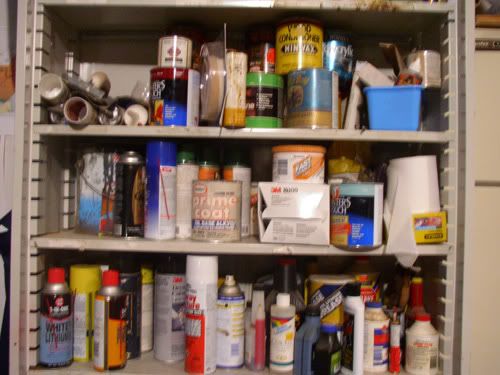 This should do it
Applied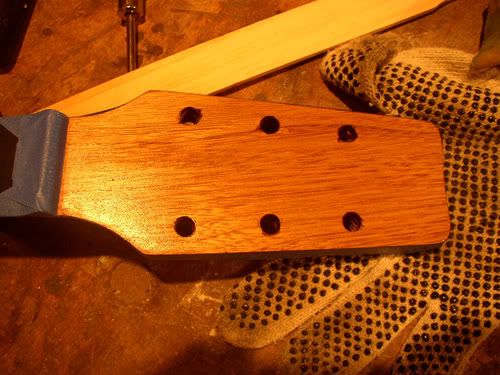 Dried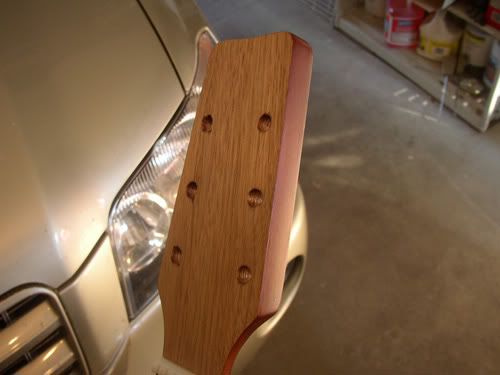 Now the body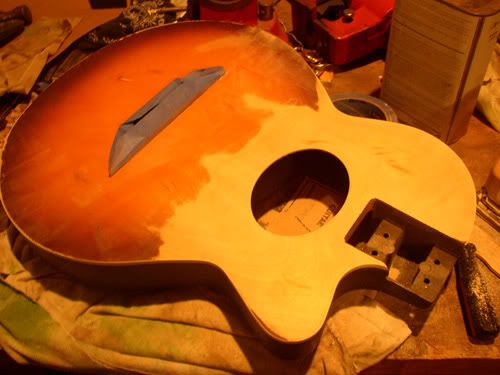 All done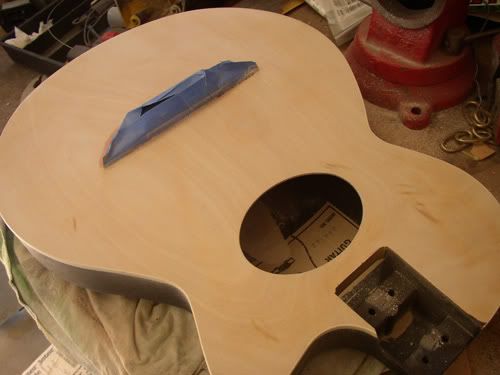 Problem!!! Different woods.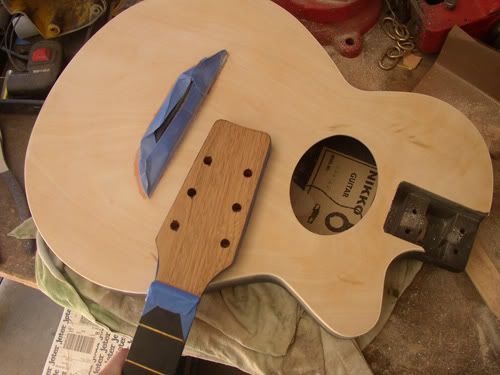 This could help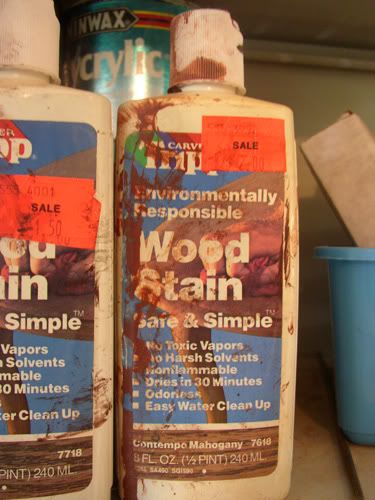 Or not...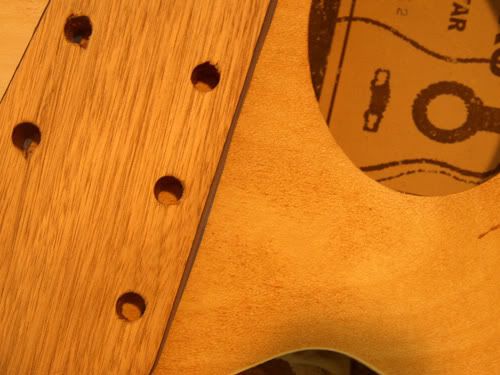 Oh well, I'll figure something out. We don't mess around.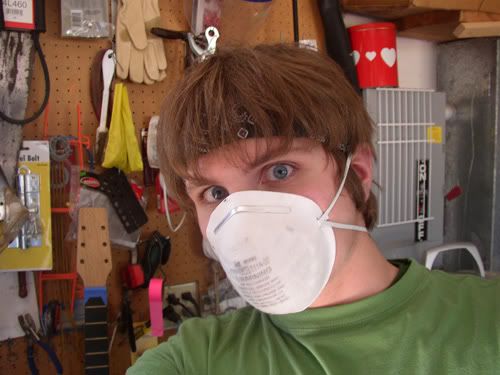 I havent run into many problems besides to the whole color difference between the woods. I figure with a few more light coats of the Mahogany stain I'll get a little closer to the headstock stain.
Also, anyone have any idea as to what the top may be made of?
I'm also thinking about painting something on the guitar. Maybe a nature scene of some sort. I took an advanced painting class for a year or so, I think I could come up with something interesting. We'll see.
Any ideas, suggestions, or comments are welcome.

Join date: Jul 2006
10

IQ
I don't have any ideas or suggestions but I would love to see that guitar when you are finished. Post some pictures