My Guitar!!!!
ok so, i am making a guiatr from scratch. Comment me or give me suggestions, and i will update on my progress.
i started with a piece of mahogany, and made a set thru neck with that, then i got pieces of aspen,poplar,maple, and some really old walnut. and i glued each piece together against the mahagony, and pressed it over nite.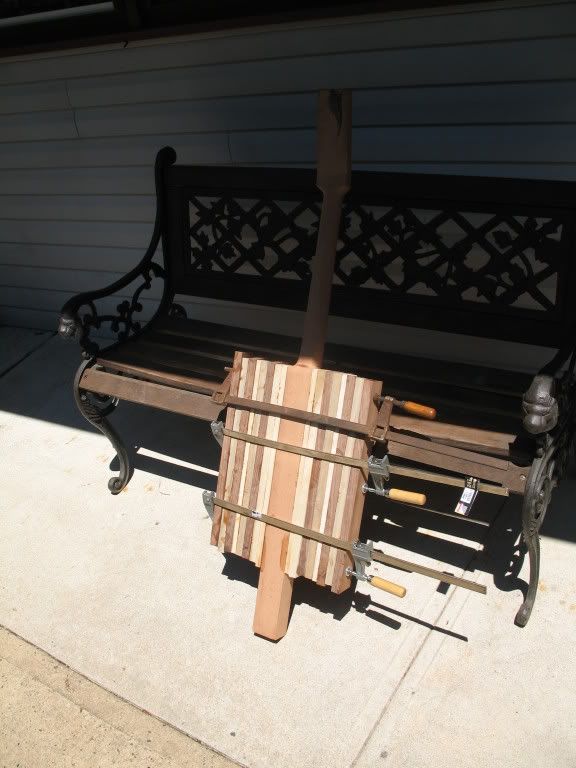 Then, i created my design. i'm really into medieval stuff, so that's what i was going for, and i cut it, and here it is...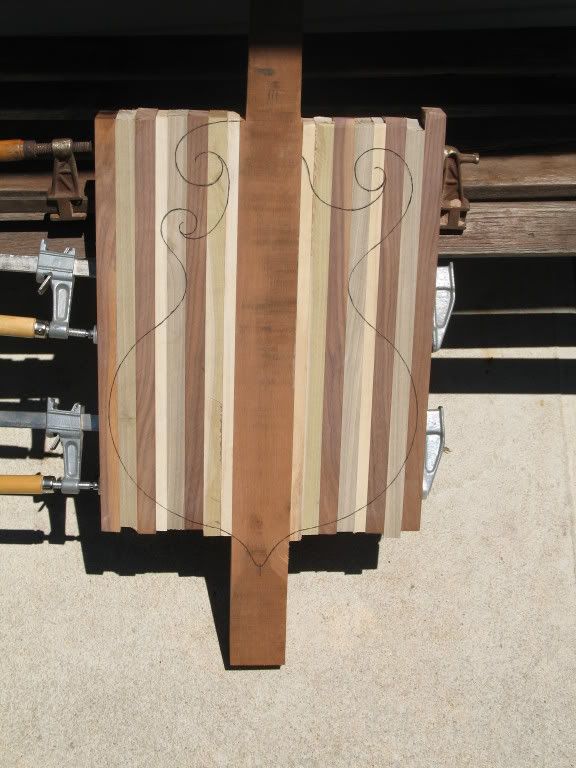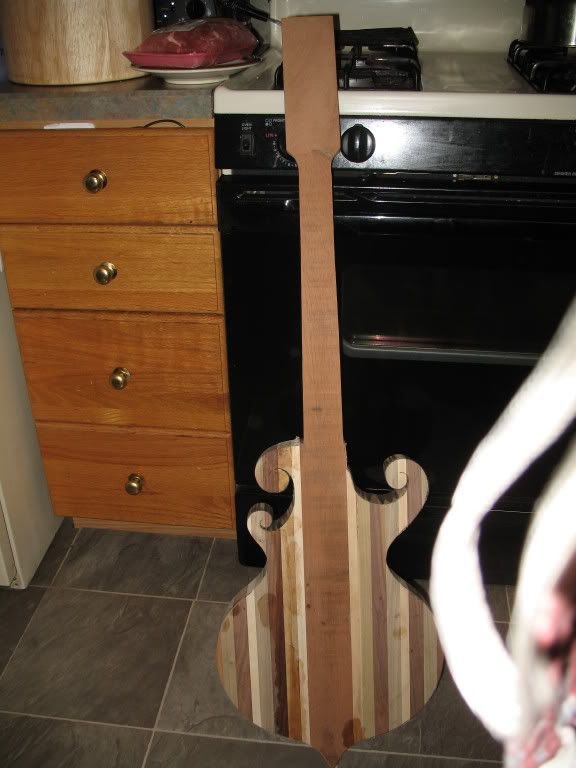 after that i made the truss rod cavity on the neck, i also made an oak cover for it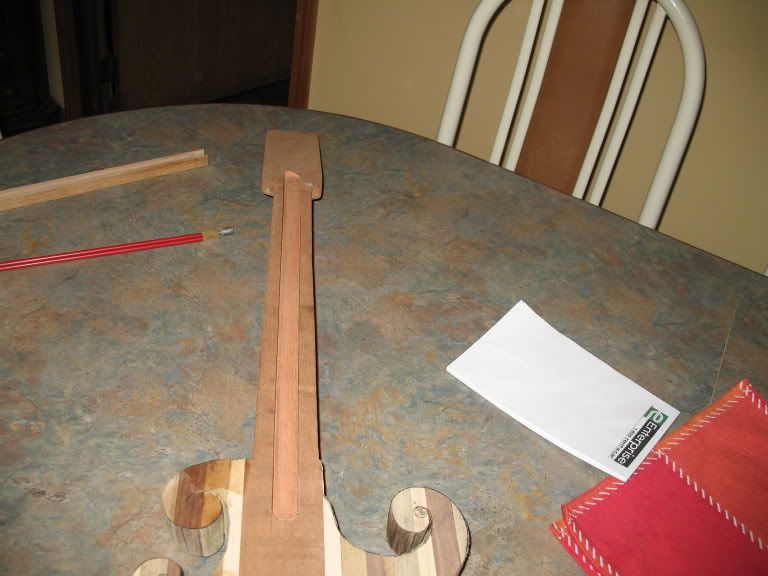 i will update and post new pictures asap, please crit.. thank you