My first custom Guitar
Yep, I have started working on a guitar with my own body-design.
The wood im using is mahogny...or how the hell you spell it.
Gonna go with a EMG 81 pickup (i have a viper 400 so i know I like those pickups)
and yes, I got pictures

Please let me know what you think of it

The Begining.
The Shape.
After some sanding and primer it looked like this.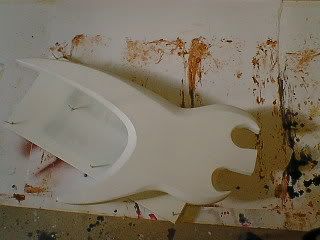 Took a while but I got the neck.
and this is where I am right now.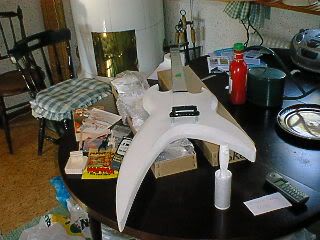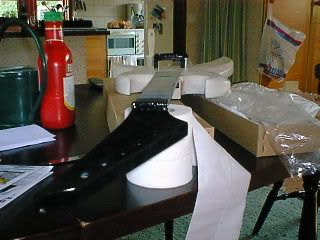 And this is where it will end? I hope not.
The thing is, I dont have any holes for electronics and I dont really know how the hell im suposed to do that.
I had a dude who said he could help me (he has watched over this project and pointed me in the right directions) but now I dont know where the hell he is

I dont want do screw up now so what should I do?
oh, and im from sweden so if i misspelled something, please dont run and get your flamethrowers

thats one sic bloody guitar man thats well good

Join date: May 2004
490

IQ
Awsome job. It looks freaking sweet. Cant wait to see it done. What pickups you using?
Thanks for the comments

Like it says in my first post, Im using EMG 81, great metal pickup imo.
Thats amazing! thats a killer body!

Join date: Jul 2006
100

IQ
That is so awesome.
that's going to come out a really awesome guitar.
*gasp*
you could make a guitar company!
...on....EBAY!!.
you could make millions!
haha.

Join date: Apr 2005
233

IQ
use a router to do all the pickup holes and cavities and such.
Thanks, updates coming soon I hope.
and lets just hope I dont mess this up.