Red Bull Guitar

Join date: Jul 2006
40

IQ
So I started customizing one of my guitars, went from this
to this, I'm still waiting on some decals of the logo to come, so its not done
But what to do with the head?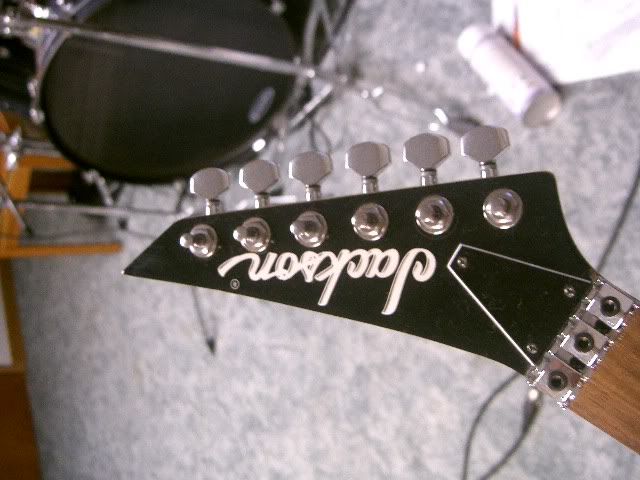 Anyone got any ideas, thanks

Join date: Sep 2005
60

IQ
Take off the "Jackson" and put "Red Bull Gives You Wings" and take off the black... make it... silver
wings would be cool, maybe you could make your own head in the shape of a red bull can?

Join date: Jul 2005
411

IQ
do what soul_taker said. thats smart. or just put "It gives you wings!" that'd be cool
Goddamn, that's one fine guitar mod! Maybe for the headstock, you could get a smaller version of the Bulls on the Red Bull logo and put it on the headstock too?

Join date: Dec 2004
130

IQ
It looks great but, Why Red Bull?

Join date: Jul 2006
40

IQ
the decal set i bought comes with a 2.5" by 1" logo sticker, I think that'll fit nicely

Join date: May 2006
70

IQ
Buy a redbull pedal
That one was kinda sketchy, but I made a monster energy drink one thats much cleaner.
That thing is cool as hell. I looooove red bull. and I like the red bull pedal too, I may just have to do that

thats one sweet guitar man and lovein the pedal too
I WANT THAT GUITAR! Please, Im like the Red Bull poster boy at Uni.