Epiphone Lynyrd Skynyrd 30th Anniversary
$400 plus shipping.
Gig bag and certificate of authenticity come with.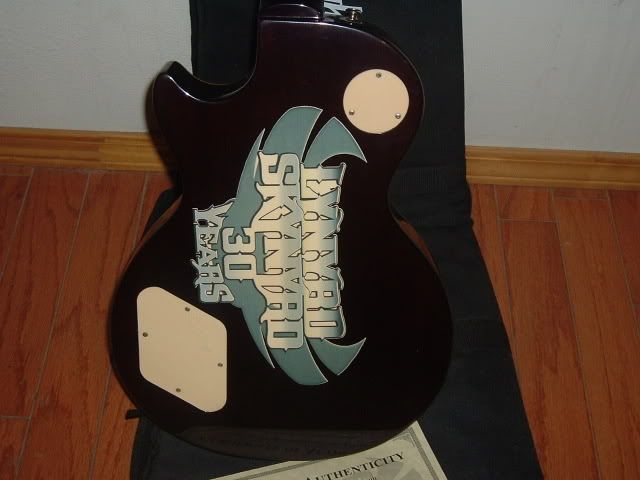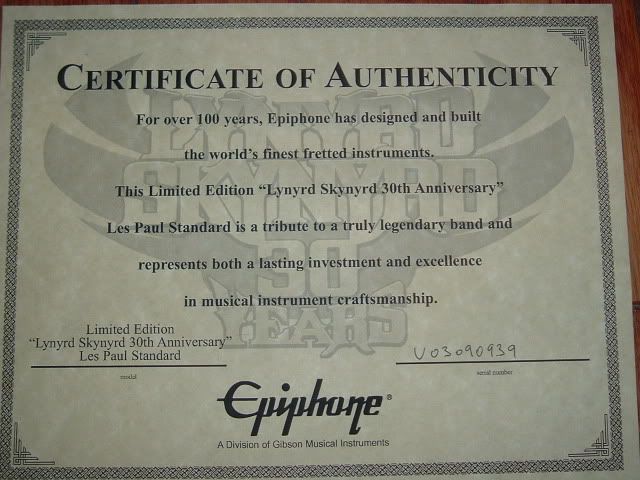 Last edited by NYYankees86 at Sep 28, 2006,
It sure is nice. I would buy it, but I dont have that kinda cash on me.
That's quite kind of you. I should say I don't do trades, but I'm willing to work with the price for anyone interested.
Got some bills in dire need of refreshments. Drop some offers.
Reasonable is actually the type of offer I was shooting for. I'm willing to take $500

Join date: Mar 2006
70

IQ
i may want this once i sell a strat ill pm you
Lay it on me when yo ready
the greyhound stops but nobody gets on

Join date: Sep 2006
10

IQ
Let us all sit on a city bus and dream of Keanu Reeves.
I often wonder that too, Jim.
ha such a lame bump

i wont tell anyone though

im secretly helping u
Toby, get out of the garage! Those paint cans are open!
please dont link to your ebay activities. If you want to sell it, and it's on ebay, sell it and then take it off when it sells.
Dont make your post an ebay link.
Change it yourself or its closed. Please and thank you my man


Join date: Jul 2006
10

IQ
$500.00 is a good deal, I wish I had the extra cash. I'd buy it for that. I paid $599.00 for mine from Musicians Friend. They are nice guitars.
Done and Done.
Last edited by NYYankees86 at Sep 19, 2006,
Hey, Mike! Got any rodents? I really believe we should all start eating small rodents. Give the cats a break, yanno?
A yankees fan with a Lynyrd Skynyrd guitar..........
It isn't an enigma. Technically, I'm a Yankees fan selling a Lynyrd Skynyrd guitar. Unsuccessfully, I might add. Last transaction fell through.

$375 plus shipping.