Finally got my new guitar :)
Ok, so I've been nosing around for a new guitar for quite some time now... Mostly been looking at PRS's, and other guitars like Suhrs and Ibanez's. Looking for that guitar which I'll be able to keep for hopefully the rest of my life and thats a professional one that doesn't need any modding done to it. And I found it!
Browsing through Manson's Guitar shop I found myself falling in love with a Tom Anderson Drop Top Classic

It's a beautiful guitar, stunning finish and all the features to boot. It's got a hollow-chambered body, so its surprisingly light. It plays like a dream. But you know the drill, I'm sure you've all picked up a fine guitar before so I needn't bother you with all this. Just thought you guys might be interested, here are some pictures of the new love of my life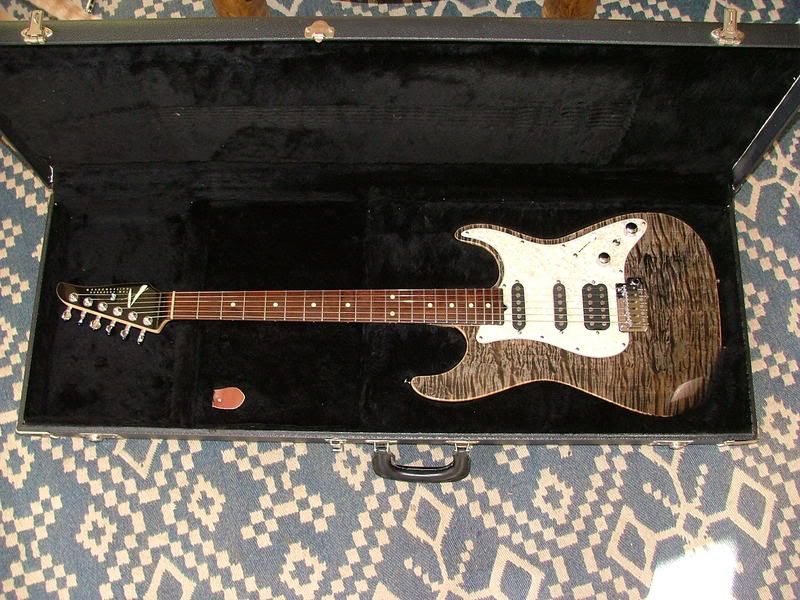 I know this thread doesn't belong here, but I know out of experience that most people in other forums havn't even heard of California, let alone its finest luthier.