thinking of a pearloid pick guard thing
thinking of getting the pearloid pickguard thing like it is on the deluxe strat, what do you think i should do, i love the way it looks now, but do you think pearloid will enhance or just make it look a bit taccy
sorry bout size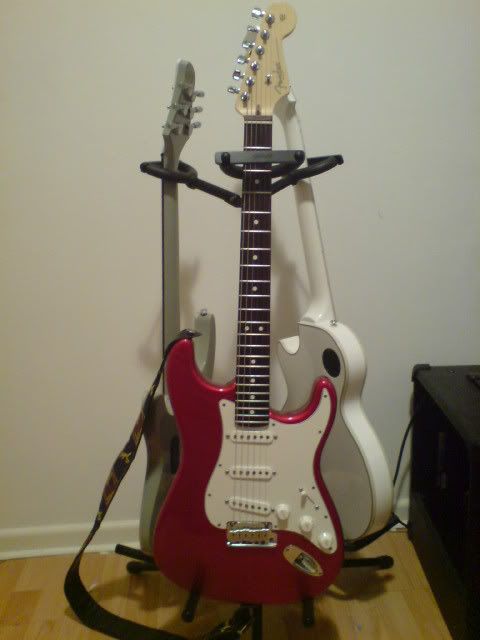 Join date: Oct 2004
60

IQ
Get a red tortise pickguard. Same effect as a Pearloid, but just red.
I don't really like Tortise with a red guitar, it seems to clash. I think that pearloid looks great with both red and sunburst Fenders, so yes, I think it'll really make the strat look nice.
get a grey, silver, or mirror one it would match the chrome hardware, or like said above a red one would look nice.
I had the exact same guitar and I put a pearloid on it and loved it.