How much is my 1980 Explorer Worth?
I own a 1980 Gibson Explorer, firebranded, natural mahogany. S/S/H, 1 volume for the single coils and 1 volume for the humbucker, no tone knob. 3 on/off switches, and a Kahler tremolo. The only thing that has been changed is the pickup ring for the neck pickup, but I have the original. Has original Gibson USA strap and case, and a Gibson USA pick that came with it all.
NOTE: I have removed the screws in the tuning nut for cleaning, and I have put straplocks on it. I have the original strapholders AND screws, however.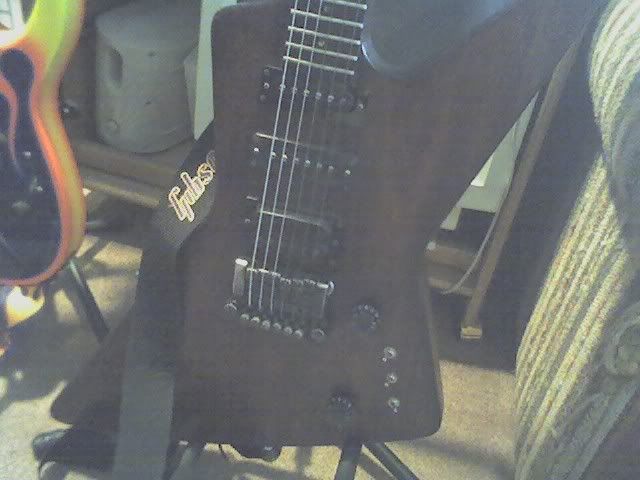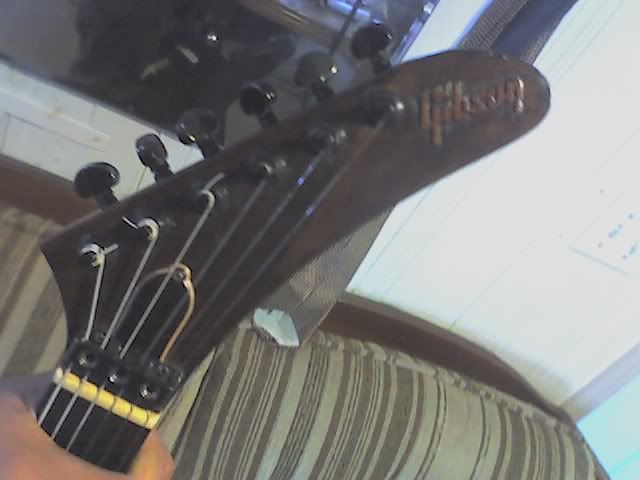 Last edited by Kaervek at Sep 17, 2006,
Pictures! (I wanna see, that's all...

)
Alot probably, I would love to see this baby.

Join date: Oct 2004
30

IQ
I don't know, BUT I'd love to own it! Minus the trem

But still nice guitar

Join date: Aug 2006
10

IQ
Whew, you can surely get a pretty penny for that! I'd sell my own organs for it!
Bump... I need a response...

Join date: Aug 2004
151

IQ
eBay it. Google it. Do something yourself.
$100,000.00!!!!


nah not realy, I'd say between 4-5 grand...atleast.

Join date: Aug 2006
110

IQ
www.orionbluebook.com
you can look up the cost but it will cost ya $3.99 but then you cant really get ripped off

Join date: May 2006
10

IQ
Its not really worth anything and its a piece of crap so i'll gladly pay $100 to take that piece of crap off your hands