NEWS-Newly Designed Tremolo System
This may be possibly manufactured in large amount in near/distant future, or not at all.
*This isnt a substitute to The Floyd Rose series or licensed type of trem*
. Its an new idea (probably old) and was made true by a manufacturer in Sweden.
This tremolo system features
:
- individual string action adjustment
- intonation saddles arent under the strings so there's no risk in breaking the string
- if a string breaks, the others arent affected
- individual tremolo, yes, each of the little arms can dive
- when bending strings, others wont go flat
- could individually tune the string at will without others going flat, but need to adjust at the back
An artist that's currently trying this prototype tremolo system is Mattias Ia Eklundh. Guitar shown below is a modified RG Prestige, to whom it may concern. Its made pretty neat using solid steel material and doesnt use knife edges.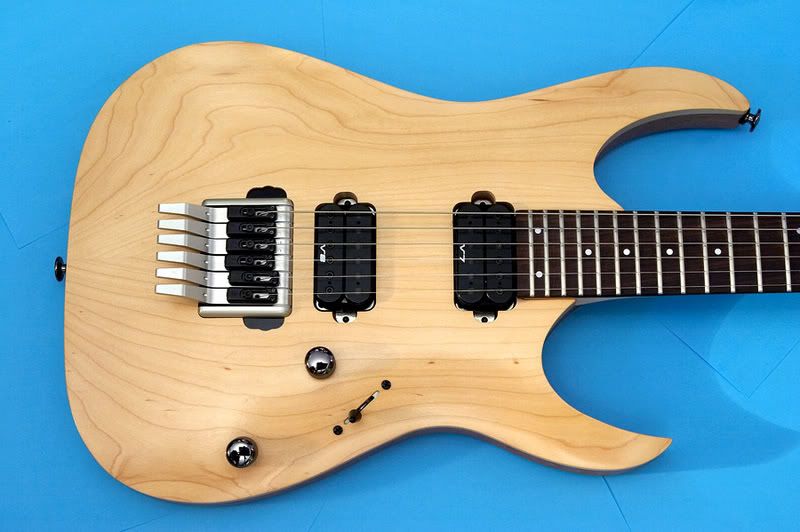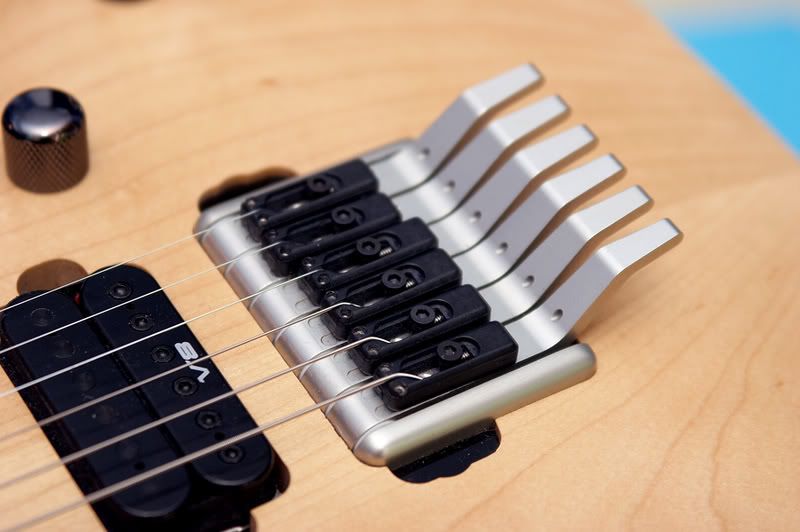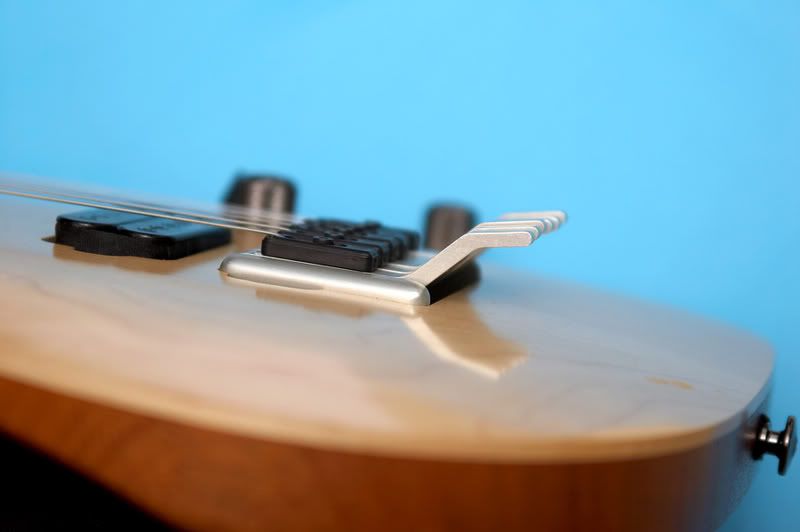 Sound clips
:
Clip_01
Clip_02
Clip 1 is a demo on what actually it can do. Clip 2 shows that the low E string is detuned all the way, while all the other strings arent affected at all.
Updates will be notified by me if there're any current progress and i cant answer questions, YET coz i too havent gotten enough resource of this system. Feedbacks and opinions are welcome.
Special thanks to Ibanez-Mag@jemsite for bringing this up