I need some help

Join date: Dec 2005
10

IQ
Hi, I have an epiphone LP. For the last few weeks, the output jack has been working half the time (working and then stopping randomly). I cut the wires off the output jack, and tried to resauder it. Now it doesn't work at all. Can anyone tell me how I can fix this myself, or provide a link to a step by step guide? I really dont want to take it to Guitar Center. Thanks
you probably resoldered them onto the wrong lugs.
switch them around, make sure the cable ur using is good and see if that works.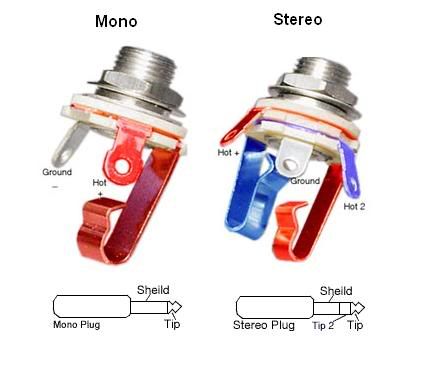 in the left picture...
see how the red lug is actually attached to the long arm? thats the possitive lug.
the center lug is the ground.
also when a jack is loose, only tighten it this way...
Last edited by jj1565 at Sep 18, 2006,

Join date: Dec 2005
10

IQ
Thanks jj1565, that did the trick. Thanks for the pictures too, they helped alot.
no problem. good luck.