how do i add an LED to this?
How do i add an led to this schem
i think that i add it some where before the battery but i am not shure
you need one LED, one 3PDT switch (instead of that DPDT) and roughly a 4k7 resistor. i cant remember how exactly to wire it, somone else can tell you that, but thats what you need.
i cant do it with a dpdt switch? why not
well you can if you want to sacrifice true bypass, or you can add a millenium bypass system, but then you need more components etc, but that does give you LED and true bypass with a DPDT

ahhhhhhhhhhh big words
i have not a clue what you mean
ive never managed to get true bypass to work with LEDs so ive always not bothered. I want to use the ones with the MOSfets, but it never bloody works.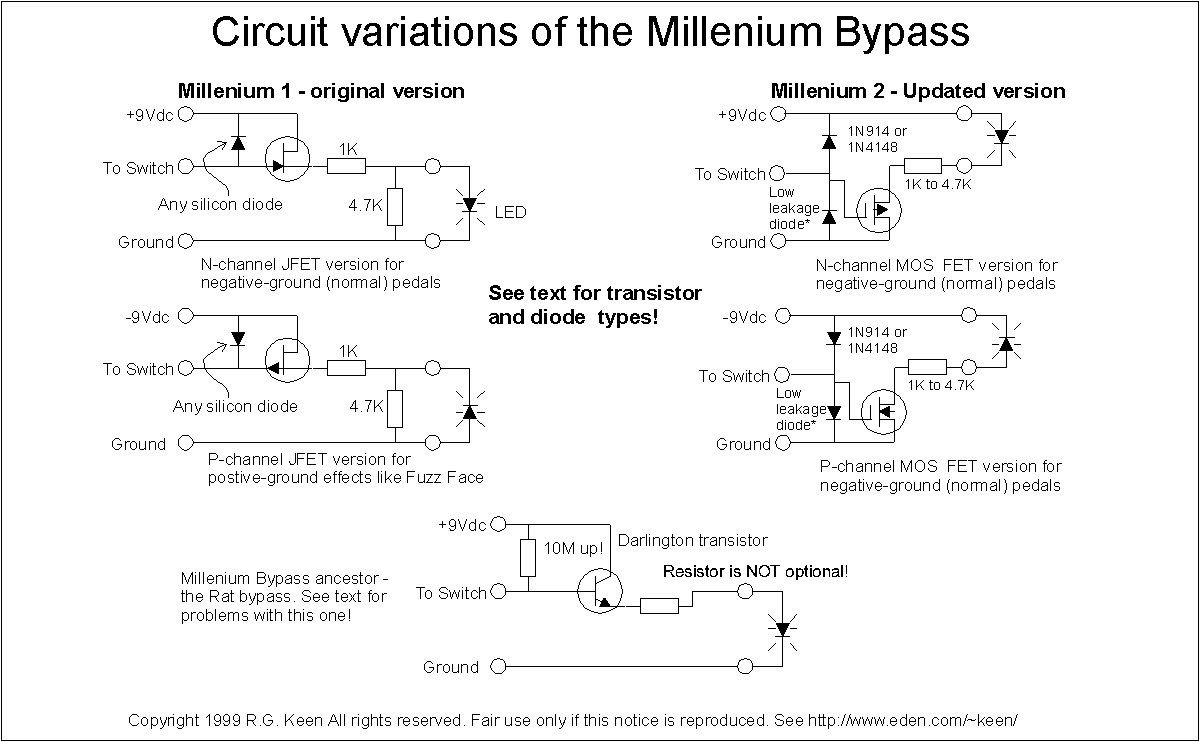 Which one is c, b and e?
This might help threadstarter if someone answers.
More relevantly, this is how you wire it,
is there an easier way of doing this i dont know what true bypass is so i dont think it will matter much
lmao im such a complete n00b lmao

Last edited by damie1 at Sep 19, 2006,
anyone else got some input?

sorry about the double post

Join date: Mar 2005
40

IQ
milenium bypass is som much hassle, just buy a new switch and PM slejer for a wiring diagram