Weird noise from my bridge

Join date: May 2006
10

IQ
When ever i hit my string the big one (sorry i dont know my strings by letter) it makes this weird buzzing sound where my bridge is i have an ibanez rg 320fm thats what is says on the back of my headstock. Does anyone know how what is causing this and/or how to fix it.

Join date: Jul 2006
10

IQ
That's what happens when you play a note. It's called music.
Join date: Apr 2006
50

IQ
same thing happends with my strat on the high e. I think I need to raise the action, but im afraid too because im not all to familiar with eletrics.
if its rubbing a fret then the action is too low.

if something is rattling at the bridge, then shake the guitar see if u can pin pojnt whats loose.
or strum and touch parts of the bridge to see if u can pin point whats loose.

Join date: Apr 2006
10

IQ
Push down the string on the bridge to try to crease it down...So it won't rattle. It's your low E and sometimes it will rattle because the vibration causes it to hit frets/other strings. But just make sure it's positioned well on your bridge and that it is creased well but don't push too hard. Just adjust it to where it doesn't anymore.
It sounds like the intonation is off. If your guitar has a tremolo, there are some screws you turn. Just experiment with it. What you do is play the string open. Then do a harmonic on the 12th fret, and see if the pitch is the same. Any harmonic will do, but I recommend natural harmonics that way you don't risk bending the string. Anyway, you do that, and if the pitches are not the smae, just mess with the screws on the bridge that correspond to the string you played until it's close. Some guitars will buzz even when their intonated, but there isn't much you can do about it.
intonation is tuning. if his guitar is in tune at the 12th then he shouldnt "experiment" with bridge screws.
intonation is tuning. if his guitar is in tune at the 12th then he shouldnt "experiment" with bridge screws.
That's why I said if it wasn't in tune at the 12th fret. Learn to read plz.
Also, the only way you'll learn how to do it yourself is to experiment. Turn it just a little bit, if it sounds worse turn it back. You can't hurt the guitar that way.
Last edited by PsychoMonkey at Sep 20, 2006,
LAf, buzzing has nothing to do with intonation. seriously, ur clueless.
I'm clueless, when you don't know the difference between intonating and tuning? Right. There is a difference between intonation and tuning, otherwise there woudn't be any intonation screws on the bridge. You can have a guitar in tune, but not be intonated at the 12th fret.
when ur intonation is off. the guitar sounds out of tune up and down the board.
even if it was off the charts wrong.
it wouldnt cause buzzing which is his actual complaint.
Laf and thanks for the lesson on intonation, im just so new to all of this.

Intonation can cause buzzing. It's happened to me plenty of times.

To go back to my first post, It could be intonation, it could be any number of things. You may have a string offset at the bridge, the bridge could be set up wrong, etc. Just try the reccomendations of the people on here. If it doesn't work, go see a tech at a guitar store.

Join date: Dec 2005
150

IQ
Intonation doesnt cause buzzing at all, its just that your notes arent aligned properly coz of the string length, nothing to do with buzzing.
How's the intonation lesson jen?
To TS, just raise your action, normally Ibanez factory setup is set low but its playable. If you're not comfortable with it, then just raise the action. Just adjust these depending on which string is buzzing. Works just like a normal screw principal, loosen it to increase your action and vice-versa. Its not necessary to increase both*.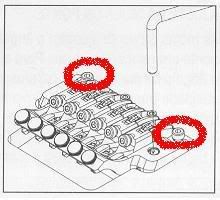 ^haha, yeah kids