Tons of stuff for sale
Anyone looking for any of the following to buy :

Ibanez rgt42dx (with hardshell case)
Dimarzio x2n7
Dean Vendetta 7 (can sell the x2n7 and guitar together if you want)
Celestion Vintage 30 (x2)
Celestion G12h30

I might be putting some of this stuff on ebay if no one bites, but ill ask around on the forum first, im not listing prices simply because i have no idea what id price them at.

I have pix of everything, am an established member on the mx forums and have posistive transactions with members on the harmony central forums, offer away and ill see what i can do for ya
Can I get some pics of the vendetta and pups?
do you live in a country?
do you live in a country?
Awesome post.
Can I get a picture of that Ibanez?
I live in NY (US), heres the pix guys (vendetta first) It only has a bridge PUP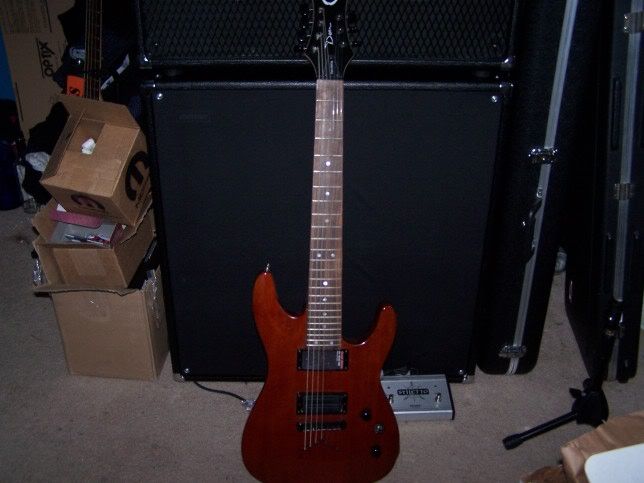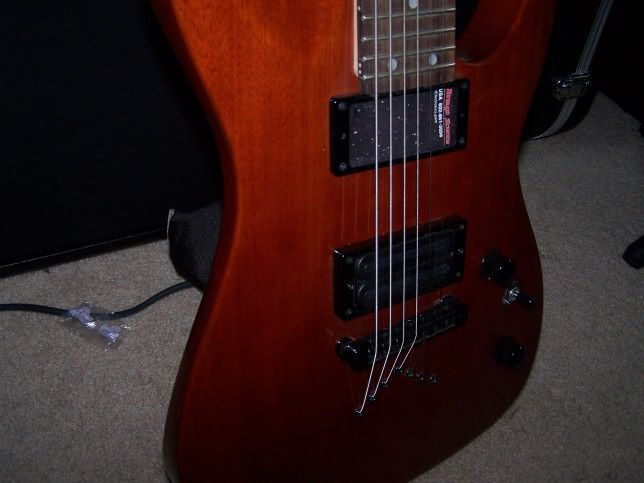 Now the ibanez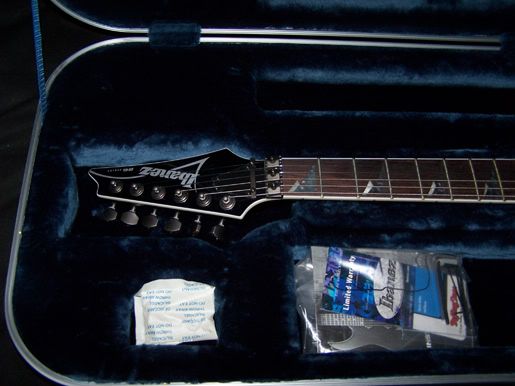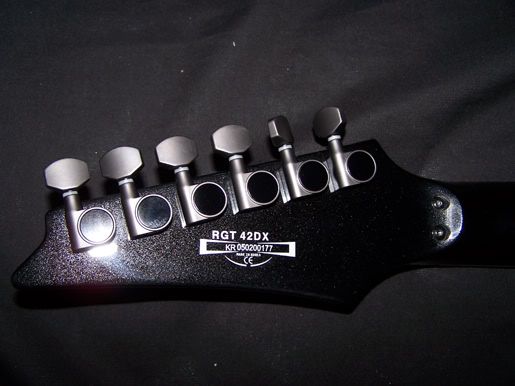 The Ibanez just made me cream myself. How much?
Make me an offer and ill consider
Yeah you can probably forget about me, unless you can hold onto it for a few months until the end of this semester. But damn, it's a nice guitar.
Ahh ok, ya kinda looking for serious offers, thanks anyway
Ill take one of the celestions

Join date: Jul 2006
110

IQ
ahh i love that ibanez....any chance you could wait a month and a half??
haha....awesome guitar man.
ahh i love that ibanez....any chance you could wait a month and a half??
haha....awesome guitar man.
I can wait a month and a half to sell it if you can put a down payment down so that i know im not gonna wait a month and a half to find out you dont want it/cant get it anymore, so just a small deposit would reserve it for you
check out my thread, any interest??
check out my thread, any interest??
Would only really trade the 7 string for that sorry
Damn you Used.

How much are you looking to get for that x2n7?

I'm going to try my hardest to hold back the GAS for a new pup in my 7 string >.>
Make me an offer bro, and also tell everyone on here im legit haha, im new around here
Haha, yeah I'm pretty new around here too. Used666 is legit, I've had multiple transactions with him on MX.

My advice to you Used, only use PayPal, and get the money before you ship :P.

So far being on this forum, I've made one transaction, and I used paypal, but the guy never sent it, luckily opening a dispute worked and I got my money back, but now I see him making threads saying he won't accept PayPal, etc. He is on the bad traders list now though I believe.

Not looking down on this forum at all, just saying, that made me a whole lot more cautious of buying stuff outside sites like eBay, and paypal, heh.

I'll make an offer later, I need to figure out how much money I have exactly, and how much I need to have (to still get a rockmaster or w/e amp I am going for, hah). And last but not least, if I want a passive pup for it, I've been thinking about getting a EMG 707 for the bridge, and just having nothing in the neck, but that would cost more, so that would fosho be at like, christmas >.>


long post ftw.

Join date: May 2006
40

IQ
would something around 500 usd good for the ibanez, i checked the prices and all, its worth it..

but i dunno how much used it is, and all that stuff

also, i cant see well on the pic, does it have the whammy bar?

and where do you live, im in canada
Last edited by flyingsquirrel at Sep 24, 2006,
Its practically unused, ive used it maybe 3 times honestly, the rest its been in its case with all original materials/manuals/tools/hardshell case, i would go for 500
Used did you get my PM? I was wondering If I could get some pics of those Celestions, maybe your inbox is full.
I figure now is a better time to ask, before I've made up my mind, heh.

How much is left on the cable? I know you bought the Dean used with the x2n7 in it, so I'm just making sure it's not like, super short or summat.
I dont know how to recieve pm's on here..........

And abu it has tons of lead left, enough for any guitar i can think of + sum


Ok i got the PM but sadly there not for sale anymore, a guy bought all of um from another forum
Just posting it here to make sure you get it (I said it in the 'lod earlier).
I can't get the X2N7, someone bought that rockmaster yesterday, and they just didn't update the site, so I got my hopes up and woke up early for nothing


Join date: May 2006
40

IQ
o nvm bout the guitar

1st i wanted a RG2570EVSL, but when i saw this, i tought the only difference was that yours didnt had a middle pup, but i noticed the pups on your's are IBZ pups, and on the rg2570, there are Dimarzio pups, so ill buy a 2570 instead

Join date: Feb 2005
90

IQ
How much for the Celestion Vintage 30? Would it fit a Fender Blues Jr?
Sorry man there already all sold

Join date: Apr 2006
10

IQ
Still for sale-

Ibanez rgt42dx
Schecter blackjack c1
Schecter blackjack 006
Oscar Schmidt OE30 with seymour duncan alnice pro II/59

Last time i post these before ebay, serious offers only please
How much for the vintage speakers? and ibanez... give me a price now. I NEED A & STRING PUP ALSO! how much?
if i come upon 500 bucks some time, i'll take the ibanez. but i dont know how soon that could be. couple months maybe.

Join date: Aug 2006
20

IQ
I will trade my USA Jacson JJ1 Scott Ian and his signature Digitech distortion for the Ibanez. Write back at
petersenb9@yahoo.com
Schecter Hellraiser for the Ibanez.
Schecter Hellraiser for the Ibanez.
Is it the version with a floyd?
if i dont get these two cymbals on ebay here, i'll have around 500 bucks in a week or so. iof you still have the ibz.

i have a few things i could trade you also in my thread.