I'm repairing a piano. Do you guys want to see
Well to start things off I have to take the piano apart. You would be amazed how easy that actually in. Without the use of any tools I can get the whole front of the cabinate taken off, the keys taken out, and the action removed.
the piano with the covers removed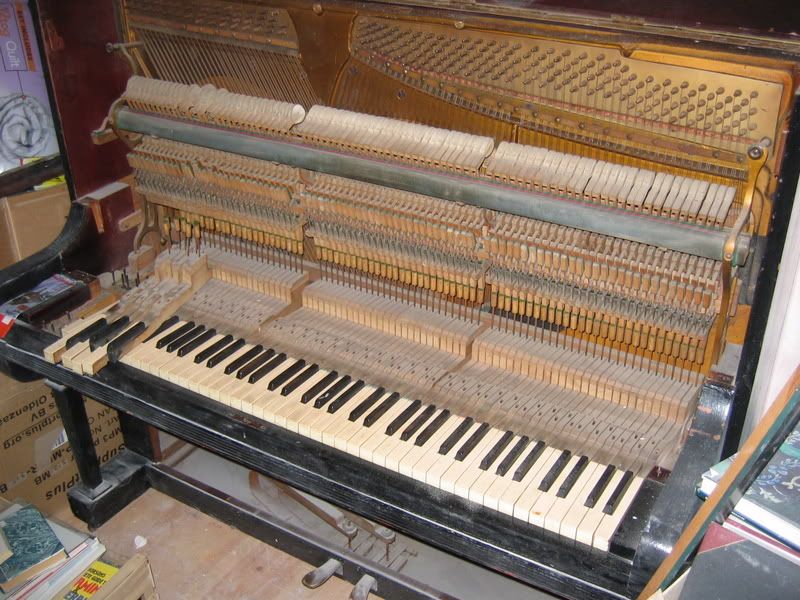 Taking the keys out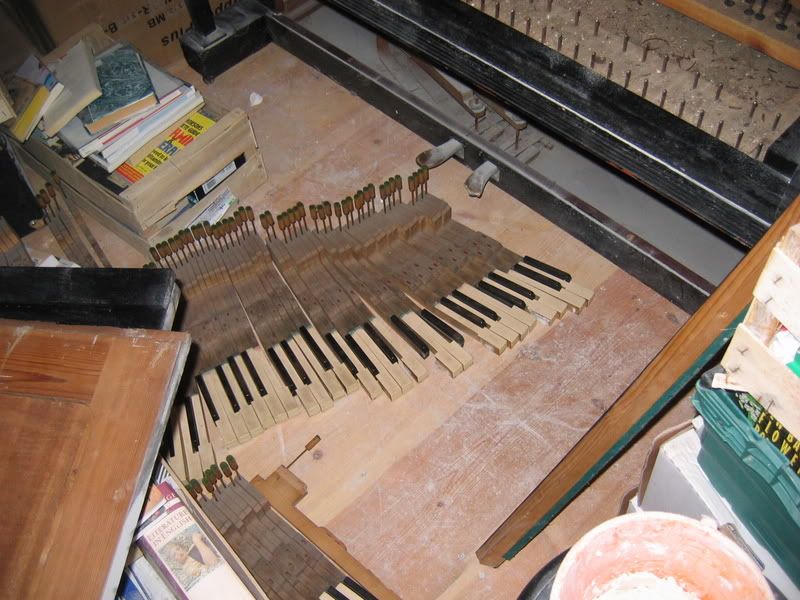 the keys are gone but the action is still there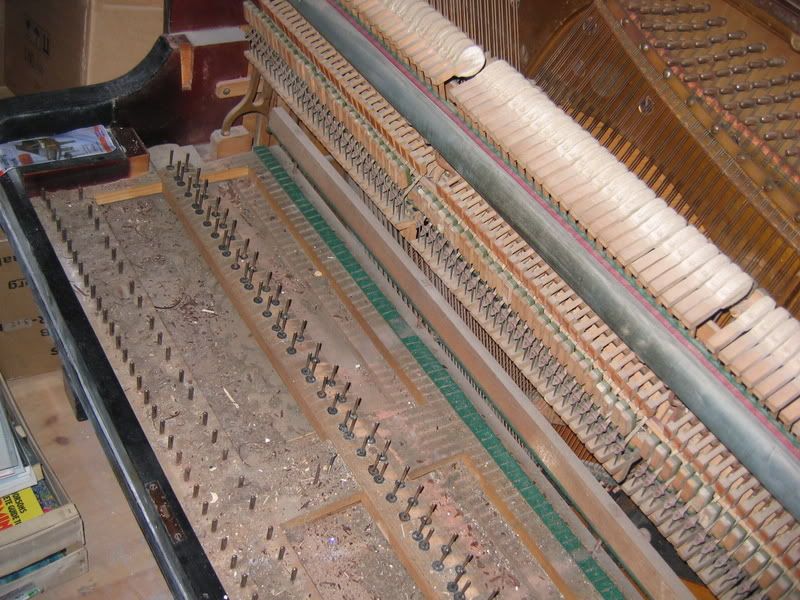 The action is now out and the piano is ready for cleaning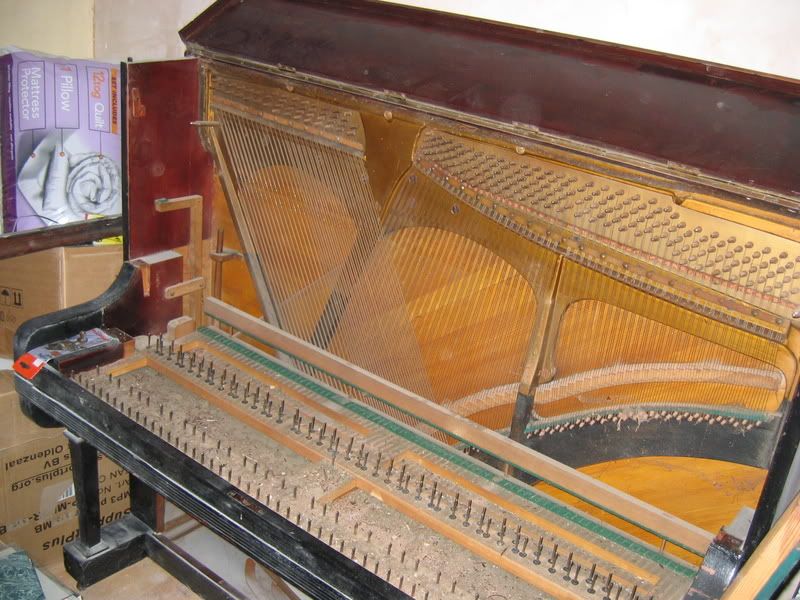 The action is off to the side and ready to be inspected for broken parts, stiff parts, loose parts, and warn out felt.