Trouble with electronics

Join date: Jan 2006
130

IQ
I have a Jackson DK2 on which I installed an EMG 81. Recently, I've been having problems with the electronics - often, the sound cuts out, or there is a weaker signal. If I shift the cable around a bit, sometimes it comes back to normal. I know it's not the cable since I just bought a new one. What could the problem be? Soldering?
scratchy volume pot or wiring problems...

did you solder all connections?
input maybe, that happened 2 me b4, take off ur input jack and check the wires

Join date: Jan 2006
130

IQ
I checked the wires, everything seems to be fine. I had to solder all of the connections, since it's been working fine until now (I installed the pickup last year).

Join date: Aug 2006
10

IQ
it doesnt matter how new the cable is, it still could be the problem
uh active pickups hmmm... maybe the batterys going dead???, if you leave the cable plugged in weither your playing or not it drains the battery..

Join date: Dec 2005
150

IQ
Open up the output jack, make sure your tip meets the hot properly.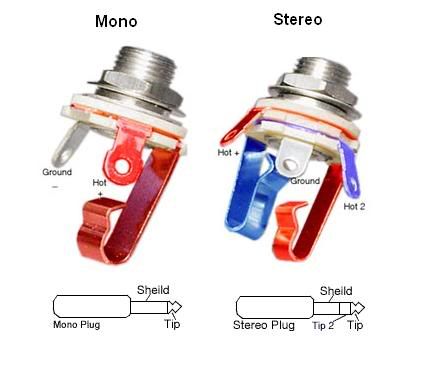 If that aint helping, check for loose connection or broken connection from all the prongs at the vol pot. Also check for stripped/melted insulator coz if that's connected to something somehow, it'll affect your signal.