For Sale: Marshall VS-100 Head
100 watt head, 3 channels (Clean, OD1, OD2), independent EQ for Clean and OD channels, Contour knob for OD2 helps you sculpt the right amount of mids. Head is in good condition, missing 2 rubber feet on the back. Asking $130. If anyone wants, ill post pics.
Last edited by Made Of Metal at Jan 6, 2007,
I may be interested. Couple questions.

1. Does it come with the footswitch?
2. Is everything working?
3. Can I see some pics?
4. Do you know what the output impedance needs to be?
I did not get a footswitch when i bought it so, no unfortunately it doesnt come with one. but i believe you can get one from Musician's Friend for $30 or so. Amp works great, everything in perfect working order. I will get pics up for you in the morning, and I believe the impedence is 8 ohms. (if you're looking for an 8ohm cab, i got one for cheap too

)
im interested in the VS100 head (if still for sale), can I get pics, and a shipping price to 45782 please
yeah, I am on my way out, but I will have pictures by 7pm Central. I'll PM you the shipping price.
ok here are some pics.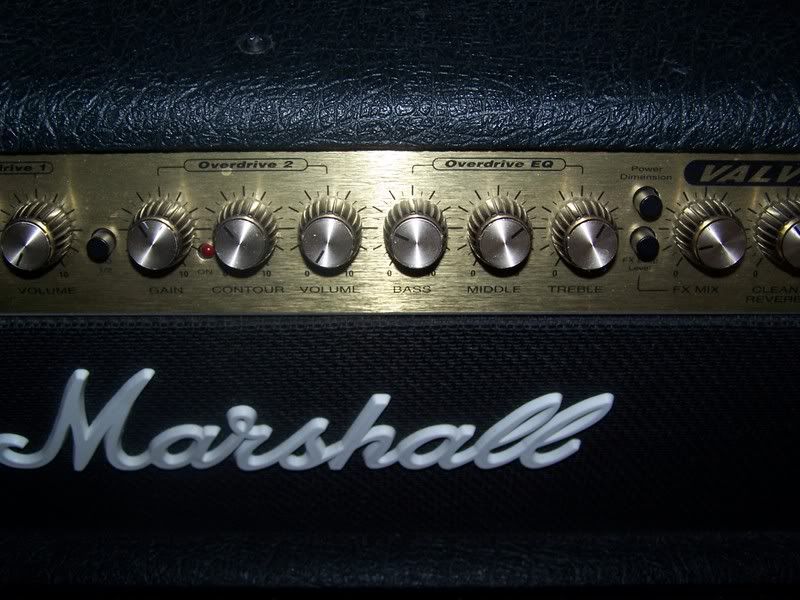 as you can see, the tolex on the inside of the head is peeled up about a 1/2 inch. And my apologies for the dust, I should have dusted it first.

EDIT: It's 4 Ohms not 8.

Join date: Jan 2006
160

IQ
Isn't this like the 8100?
It is basically the same thing, I don't know why the names are different.
so is this head good for high gain and metal? and what bay area r u talkin about?
Would you be willign to trade for a guitar?
Would you be willign to trade for a guitar?
Marshall, what kind of guitar?

and yes it is good for High Gain. Chuck Schuldiner from ****ing Death used the Valvestate Heads.
im playin a ibanez sz320 with the ibanez/duncan pickups............does that rg2ex1 have the emgs in it? how does it sound?
the RG2EX1 has EMG-designed pickups in it, so not exactly EMG, but it more than satisfies my thirst for metal. Anyone interested, because if not, I am gonna sell this thing to Guitar Center (but i'd rather not because I dont like them)
It's a rogue tele. Yeah, I know, its a rogue, but it has one of the most amazing necks I've ever played, definitely the fastest. It's gota realyl good sound to it, sunburst, black pickguard, ample neck and fretboard. I'l give you pics and soundclips if you want.
no thanks, sorry. do not like teles. I suppose it's off to the GC graveyard with this thing.
pm sent


It's gone
Last edited by pfindeis at Jan 9, 2007,
still have the amp?
I bought it and can't wait to get it!