My new guitar (Carvin)
Is one sexy mofo!
My Carvin was finally built and shipped, i got it yesterday and it is damn beautiful. I was originally going to change the pickups in it, but i love the way these sound so i don't think I will change 'em.
**Only mods i'm making = Gold pickup rings + putting my custom name plate truss rod cover on**
Anyway here's the goods!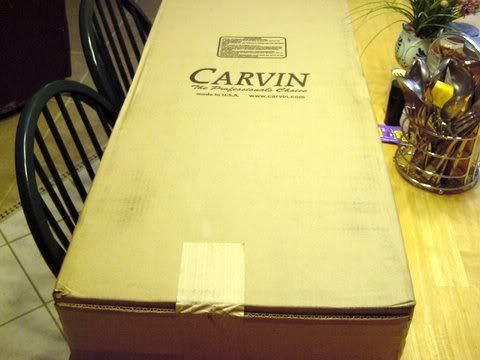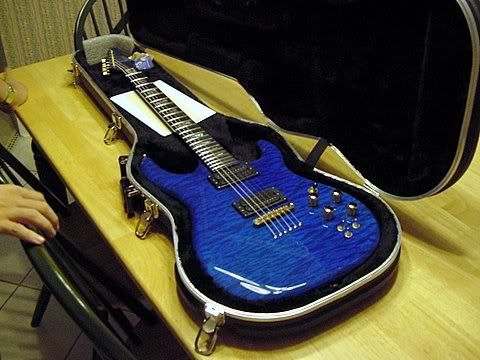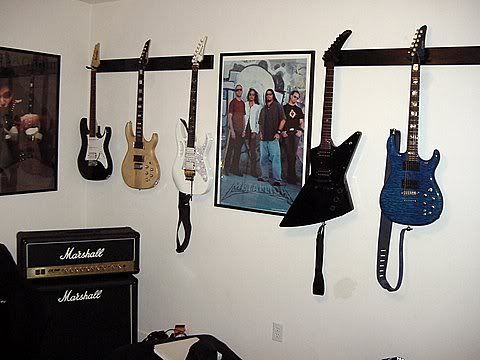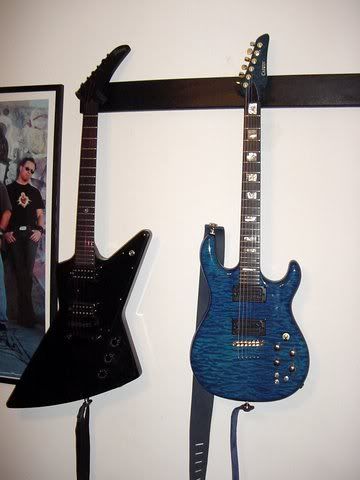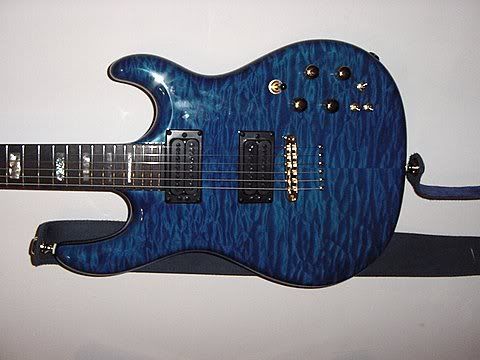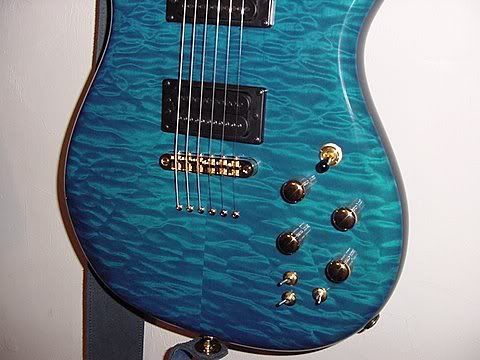 Close up for the quilt detail, although the color was washed out with the flash