Double Cut Telecaster Project (In progess)
Hey guys. Today I started my first real guitar project. I have this old telecaster body that I bought on ebay a while back for $40. The body is made of alder and I've never really put it together. Last week I had the idea to cut into the horn of the body and make it a doubel-cut telecaster. I had a few concerns about the strength of the neck pocket and just how it would look. But today I went ahead and went through with it anyway.
So I traced the bottom horn of the guitar.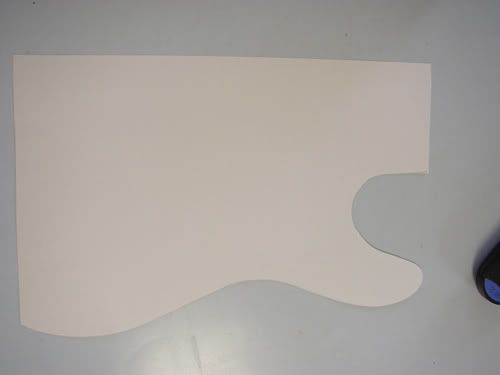 Then traced the outline onto the body.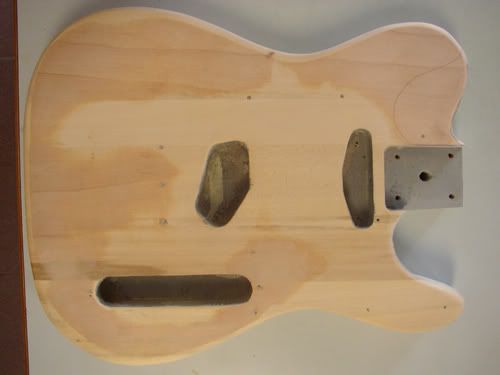 After I had it traced I went ahead and used a band saw to cut out the design.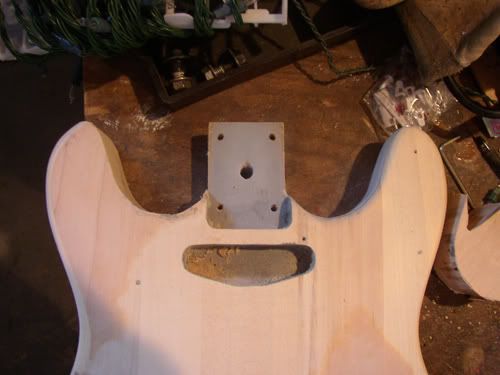 And then I went ahead and sanded the edges.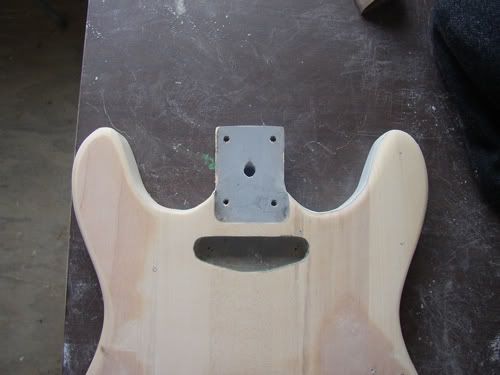 That's as far as I am right now. I think I'll be using a cream color to finish the guitar and possibly make a custom black or tortoise shell pickguard. I ordered a maple mighty-might neck, some $20 tuners, and electronics from a MIM Fender Tele.
I'll keep you all updated with any progress. Tell me what you think.
Last edited by Slavik at Jan 17, 2007,