My New Stratocaster
On Christmas day, I came down stairs, knowing all I asked from my parents was a guitar case for my Washburn Lyon that I haul back and forth to college.
Well, the first present I opened was a Fender Hoodie, I thought it was pretty kick ass, and after several more fender orientated presents (hat, shirt, picks) my dad hands me this bigger box. I open it up and see that it is a nice case. I was pumped for it, I started to check it out, and was happy. He then hands me another box, in it was a gig bag, I open the gig bag to see a 60th Anniversary Fender Stratocaster.
My jaw dropped as I clinged onto it. I ran upstairs and plugged into my amp, and haven't really stopped playing it since. This is the first time I actually took pictures of it.
Why did I make a new thread? Because I'm so pumped for it.
The Case
The Whole Thing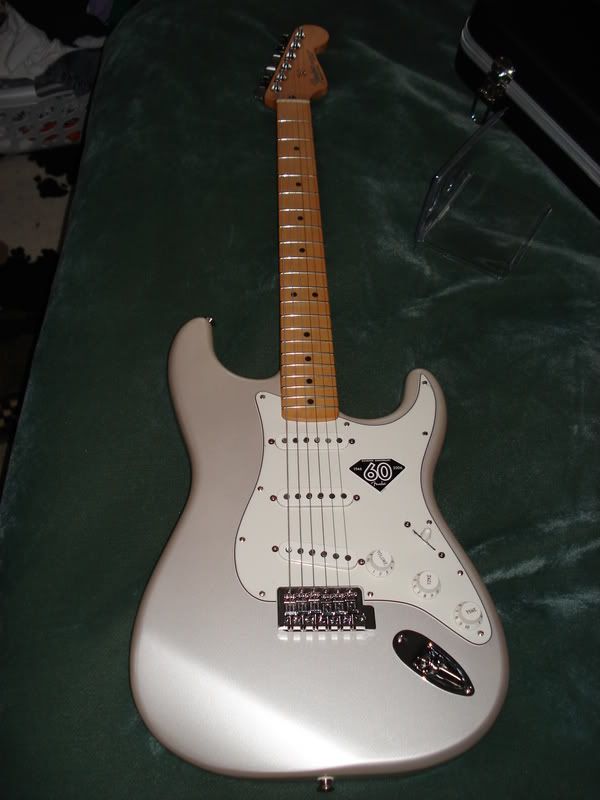 The Head
The Logo on the back.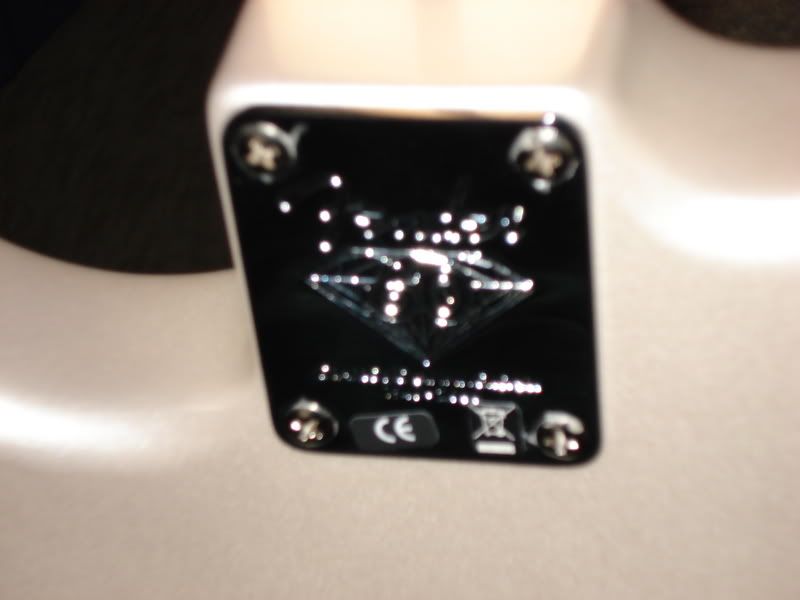 The 60th Anniversary Sticker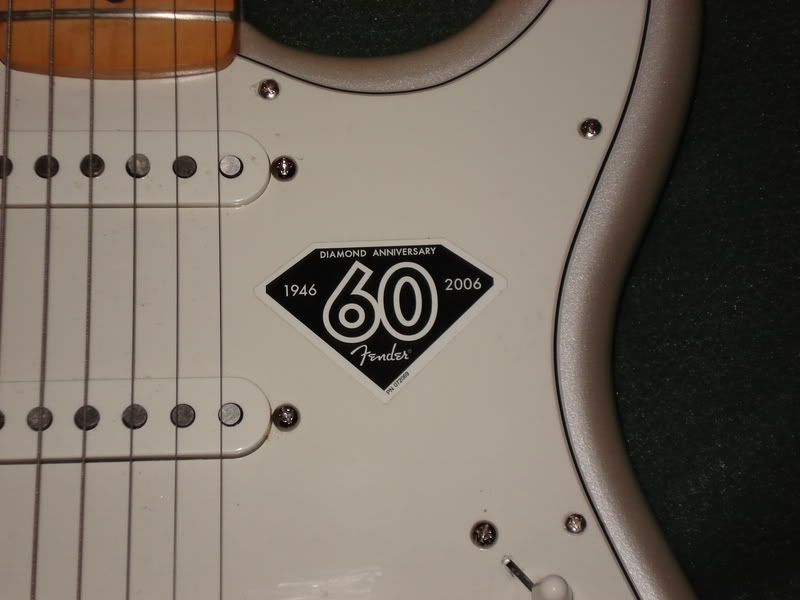 Lucky bastard...

:p

That's one sweet guitar. I've played a couple 60ths and they kick the standard strats ass for only a tiny bit more money. In some ways it's a shame that they're limited production (I won't be able to nab one, not that I mind too much) because they're such and awesome value.
I bet you made your parents happy, loving your gift so much like that.

Join date: Dec 2005
70

IQ
Don't by ghey. Take the sticker off.

Nice axe.

Join date: Apr 2005
130

IQ
Niiiice.


I got an Ibanez AW-40 FOR Christmas, a little cheaper than your gift...
Curious, hows the buzzing on that? I got the same guitar for christmas (sunburst. I like white better, though.). I got it sheilded and it still buzzes a bit. granted, im next to a computer and a tv. (I know all strats buzz though).

Im loving my strat to. Can get all my blues tones out of it!
Last edited by jon333 at Jan 9, 2007,

Join date: Dec 2005
290

IQ
wow thats a really nice guitar man, you've done really well. I also got a strat for Christmas i got a mexican standard fat strat and few other things
that's awesome, and it's mexican like me, you lucky bastard

Join date: Dec 2005
80

IQ
nice guitar. i was lookin at the 60th annivs for a while. they are solid guitars. great gifts i must say. i could use a hoodie haha
Yea the hoodie, Hat, shirt, picks and keychain are pretty cool.

As for the buzzing, what kind are you talking about? From the amp?
That's the cheaper ones, which still kick plenty of booty. The sunburst one's are the more expensive ones, like my tele is that kicks plenty of booty.
Booty.
I know it's not the American 60th Anniversary Strat, I am still pumped that it's the Standard.
Congrats on a real nice guitar. Fenders kick arse, bums, tail, butt, and ass.
That's a really nice gift.
Very nice, I love the neck colour.