Cabinet build, with pictures

Join date: May 2005
706

IQ
I'm building a cab for my homebuilt amp. Here's progress so far.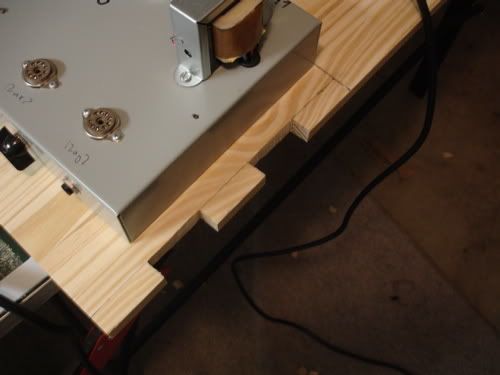 Starting to saw.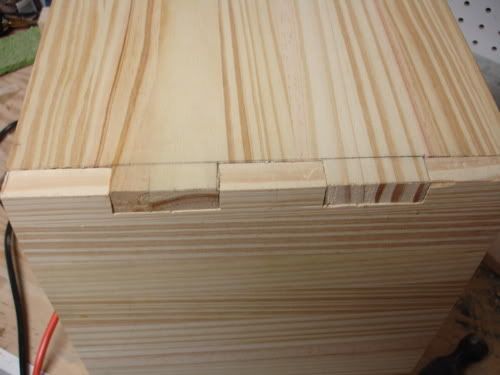 Coming together.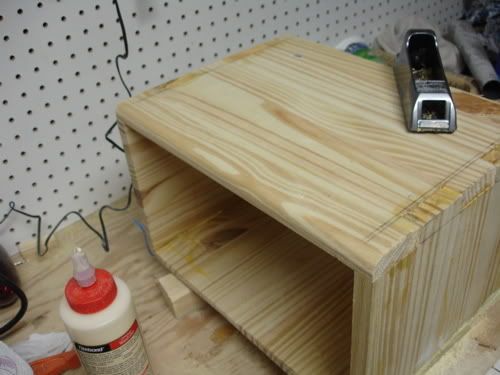 Glued
(I then filled any cracks with wood putty and started radiusing the corners.)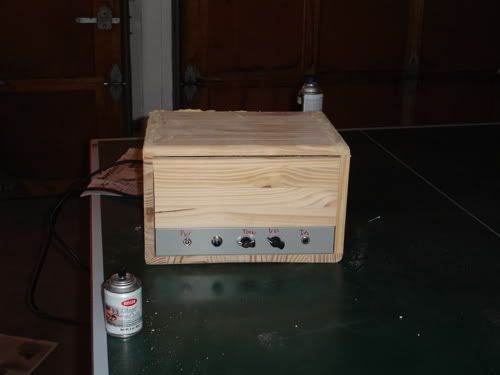 Almost ready for tolex and hardware. Not fully radiused back and not all putty is sanded off yet.
I'm not much of a woodworker, and this is my first project. I think it's coming along well considering I'm crap at this sorta thing.
Looks good! Will look better when its been cleaned up and stuff.

Join date: Aug 2006
50

IQ
Looks good! Will look better when its been cleaned up and stuff.
Yes, He hasn't sanded it nor finished it yet.

Join date: Sep 2006
10

IQ
the grain on that wood deserves to be seen, if it was ply id say tolex it, but looking at it, id get it smooth, radius every edge, and stain it, it'd be unique at least... and for someone who isn't very good at this you have done a good job, most would use batons rather than joint the wood, but the joints look better and allow the cab to fit the head more closely,
Looks nice, I just think it looks very 'boxy', because it's so high compared to the width.
i can sympathize with the crap at woodworking thing...looks good though.
I agree with liquidstate. It's got some nice action going on with the grain.

Why don't you finish it in natural or Black stain and clear it so it's shiny, just for grins. If you don't like it, then cover it with the Tolex as planned?

Good Luck!

Join date: May 2005
706

IQ
It's too late now. I've filled in all the little cracks and indents with wood putty, which makes it so I can't use stain.