sup read this

sup if u like metal music and some heavy metal music im. my aim is pacsun812. well list all of ur favorite band names and the songs they play






errrrhh uhhh what the allmighty ex-mod said
**** up morb we've got steriogram
Hello F_N_B73.

Do you want to play a game?


You have been a nooblet all your life. Never succeeding at anything except masturbating.

In front of you is the metalforum, a place of elitist and people with overal good taste. If you surive you will still be a ****ing noob.

That is your test.


/watching to much saw.
Join date: Nov 2004
200

IQ
Oh shit. A wild newbasaurus!
Pokeball...
GO!!
POKEMON??!?
Join date: Jan 2005
60

IQ
list all of ur favorite band names and the songs they play
you first.
Lol
Noobtastic.

There are a few rules in the metal forum which will make sure you result in non-immolation.

1) Learn to spell and use proper grammer. Seriously, You will be flamed unto death If
you talk like dis. Or LiKe tHiS.

2) Being friendly is not encouraged. All idiots and noobs must be "Burned at the stake till they are deemed fit to re-enter society".

3) Don't start pointless threads.
Last edited by Magero at Jan 14, 2007,
Bah..
this thread is going to become a flame fest.
Read the rules first threadstarter and never underestimate the power of the metal forum.

*REPORTED*

Join date: Oct 2003
190

IQ
Im trying to resist posting pictures of Arnold Vosloo
CAN'T....
DO....
IT....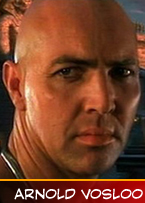 grrrrr
ps: *cosmo memory*