Carvin Customs
Join date: May 2006
290

IQ
I'm looking for what's up with the Carvin guitars. They seem really awesome.
You cna cutomize them to the tee. Only, it's really expensive.

Has anyone done this before?
Pro's/con's?

Thakns

Join date: Jan 2006
337

IQ
Comparatively speaking, Carvins are cheap for what you get. I have one and it's the best guitar I've ever played. I think it's amazing that Carvin isn't a more popular company.
there are a few on here who own carvin guitars, i have played a 6 string bass from them and it was a very nice bass. i didnt care for the body style, but they do make high end gitars for a relatively low price. if i had the cash, i would probably go the carvin route
absolutely worth what you pay for. uncle has a CTM6, BEAUTIFUL and sounds heavenly. then again, he's played 25 years....anything sounds good with him lol

Join date: Jul 2006
42

IQ
They're not expensive because they're put together by machines rather than actual people. If you do decide to buy one, make sure you get what you want, because they have terrible resale value.
Join date: May 2006
290

IQ
Maybe not expensive compared to excellent high end guitars, but they're relatively pricey.
If they weren't sold factory direct, they'd be much more expensive.

Excellent guitars.
They're not expensive because they're put together by machines rather than actual people. If you do decide to buy one, make sure you get what you want, because they have terrible resale value.
the reason tey have a low resale value is because they arent a guitar with a high desire. which means you dont have alot of kids wanting them, or none of the "cool" people are playing them.
and like facing us all said, they are factory direct, so you buy it from the builder, it hasnt sat in a warehouse for months, then on the shelves, it comes straight to you
im actually looking to buy a CT6M in a few months. Carvin makes some awesome stuff and its really not that expensive for what you get. I played a $2000 PRS doublecut at Center then walked across the street and played a slightly less expensive fully loaded Carvin CT6M and the carvin looked and played a lot better. The tung oiled neck on carvin guitars is very nice and they let you customize the guitar fairly extensively. The website really doesn't even show you all the options you can choose from. You are even allowed to have your own custom color! With carvin you seem to get a lot of value for your money. Since the name isn't that popular, such as with gibson or the like, you don't pay extra for the brand. Instead, you get a great guitar for a great price. There are some bad things about carvin. If you don't live near a Carvin store it's quite difficult to try anything before purchasing. However, they have a pretty decent return policy. Also, the wait times are pretty long, especially around holidays. The worst part about ordering from carvin is the wait, it's damn painful haha. Still, ordering online isn't too bad from what I hear. Sales people typically call you after you place an order and make sure you listed all the features you wanted. Another bad thing about carvin is that if you order and they send you the guitar in the mail, it sometimes comes out a little funky. Most people who complain about carvin do it because the guitars got messed up during shipping. Yet, if there is anything wrong you can send it back to them and they take care of it. If you order from a physical location, such as the hollywood store, the guys offer 1 year free maintence and service. Overall, I think Carvin guitars are great. I haven't played their amps yet but i will soon.

Join date: Jul 2004
10

IQ
next door neighbour got one and it's soild, he got it for 1200 cad i think easily worth over like 2 g

Join date: Feb 2006
90

IQ
**Excuse to show mine off**
I got mine with the original intention of putting an EMG 81 set in there instead of the Carvin Pups, but I loved the way the guitar was setup, and it's pups so much that I ended up leaving them in.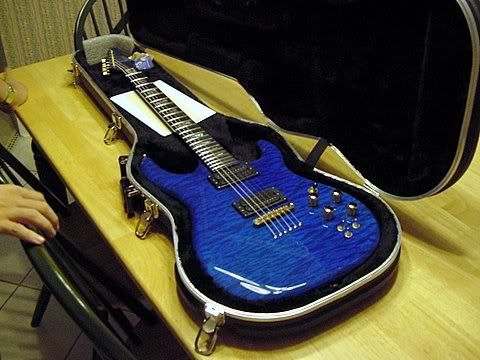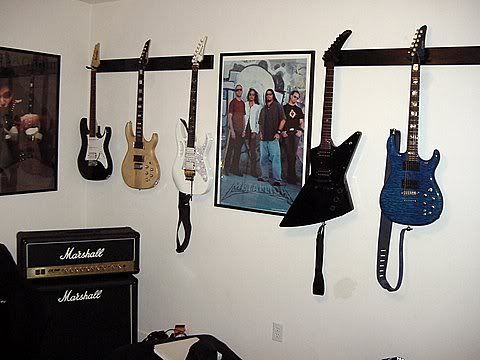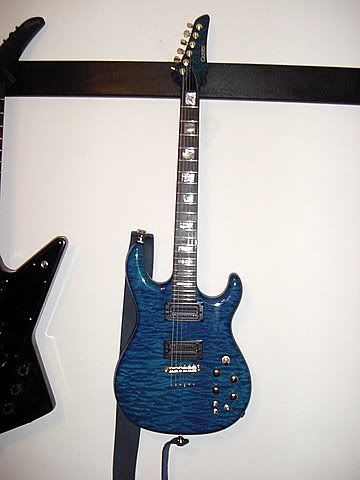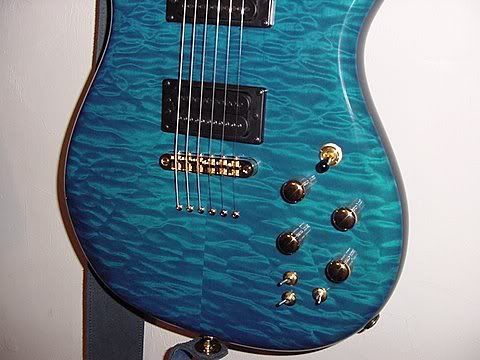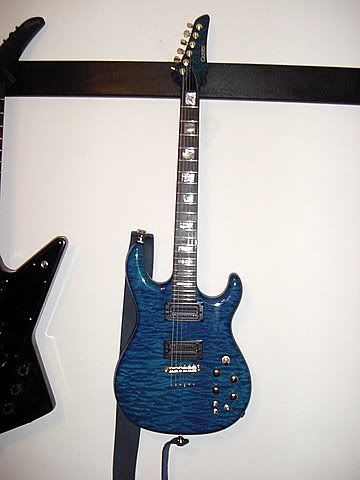 That is some sexy quilt. It's almost like you can dive in

.
Post a picture of your other one too!
sweetbabyjezuz. I love your setup. I was thinking of putting in a set of bareknuckle nailbombs in a CT6M since I want heavier output and really like the tone of the pickups but you liked the carvin pups over emgs. hmmm, ive never been too keen on the emgs but i might need to listen to more carvin guitar clips.

Join date: Apr 2006
61

IQ
Please, make Carvin agree to ship overseas (I'll admit I haven't inquired directly, but it's not mentioned on their site). There's a bunch of stuff I need from them, dammit!
They're not expensive because they're put together by machines rather than actual people.
Say what?! That's the biggest load of hoo-haa I've heard in a while, even on this forum. The reason is, as has been said, it's factory-direct. You can't put together a guitar or any other kind of precision instrument using a machine with today's technology. You
can
however, have a machine jiggy up the parts (body and neck), and guess what-
every
major manufacturer (Fender, Gibson, PRS, Schecter, Dean, you name it) does this almost exclusively. I just wanted to clear that up, because it's one of the number one most widespread misunderstandings about guitar manufacturing. The number two mimsunderstanding has to do with ghostbuilding, but we'll go over that some other time, K?
Last edited by Pikka Bird at Jan 30, 2007,
ya the guitars are not completely made by machine but they do use machines to build the necks, shape the bodies, etc unlike most custom guitars which are done by hand. still, i think machine built parts are fine since they are ridiculously accurate. its one reason why carvin guitars have such low actions w.o buzz.

i doubt they'll be shipping to europe any time soon. i bet they'll start making a single cut model before shipping there hehe and i dont see them risking a gibson lawsuit haha. damn id really like a carvin singlecut model. o well, double cut will do for now.
The SC and TL are both single cut.
Can you buy carvin customs if you live in Europe?
First off, Carvins aren't put together by machines. They're all hand assembled and set up. Carvin saves money by using high tech CNC machines to do all their cutting and routing.

They're excellent guitars, great playing, excellent finish quality. I have a TL-60 and it's comparable to guitars that cost twice as much. The only thing I didn't care for were the pickups. Easy to change.
Mudder's entirely correct. I took delivery of a new TL60 a couple months ago, and Carvin really makes an excellent guitar...beautiful finish...and their tung oiled necks are the nicest I've played. I got a beautiful quilted maple top, natural gloss finish with a matching headstock..AP11 neck, C22 bridge, no series parallel mini-switch...I wanted to keep things simple. You can really "customize" your guitar almost as much as you'd like...and their people are really OK to work with. If you haven't done so already, get a few of their catalogs...and order their DVD...shows a lot about how they're made, etc. Something comparable to what I got would no doubt be $1800+ if I'd gone thru a retailer. Just my opinion.
The SC and TL are both single cut.
ya i know but i was thinking more along the lines of a les paul style california carved top.