Need a little help fixing my channel selector...
Ahoy,
So yeah my Channel sector has been a bit funny lately but it stopped working just the other day, I cant quite work out whats wrong, this pic kinda does justice: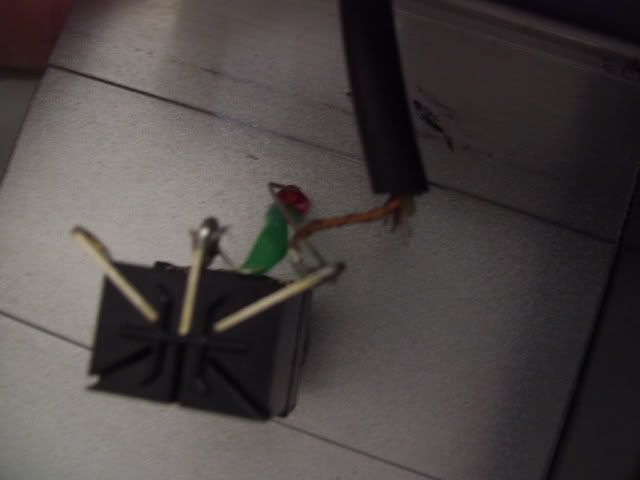 You know how there are 2 parts to a lead, well the one
without
the insulation around it is connected to the switch. Im not sure if both parts need to be or what.
Thanks in advance, Tommy.

Join date: Nov 2005
10

IQ
What's that on the middle lug of the switch?
I'm thinking the insulated wire needs to be connected to the centre lug if there;s nothing attatched to it currently. From what I understand, to change one channel you need to either connect the hot and the ground, or disconnect the hot from the ground. If you connect the insulated to the middle lug. That way in position one, the hot and ground will be connected, and in position two the hot and ground won't be connected.
Will_Minus, I love you