Ahhh... Ruby Robot!
Heres what I did with my life yesterday

. I did a ruby inside a child robot that I found from unpacking boxes. Its cool and working, just need to do a little bit of drilling for the things that are currently sticking out the top, and add a speaker out. Right now its going through the robot's crappy speaker. When I was gutting this and building the ruby, my dad thought I was making a robot that I could control to go scare him or something ;D.
BTW, its a 1/2watt amp.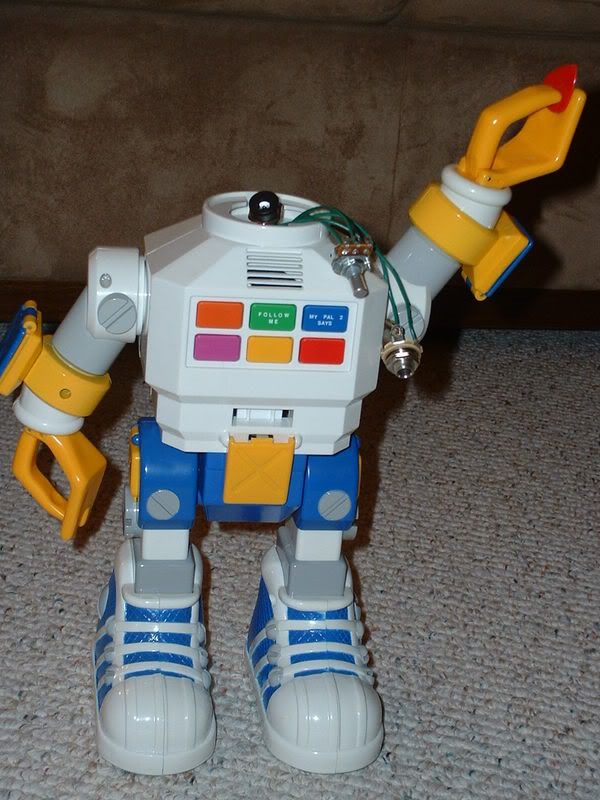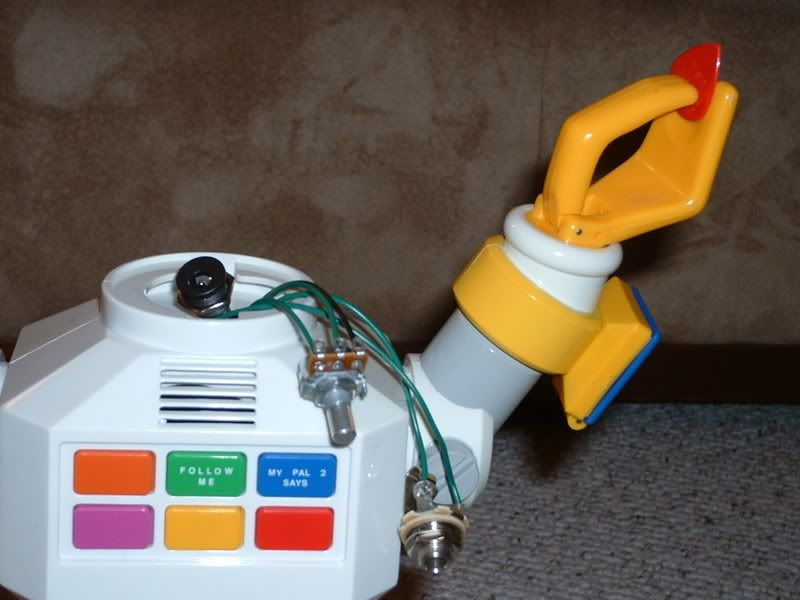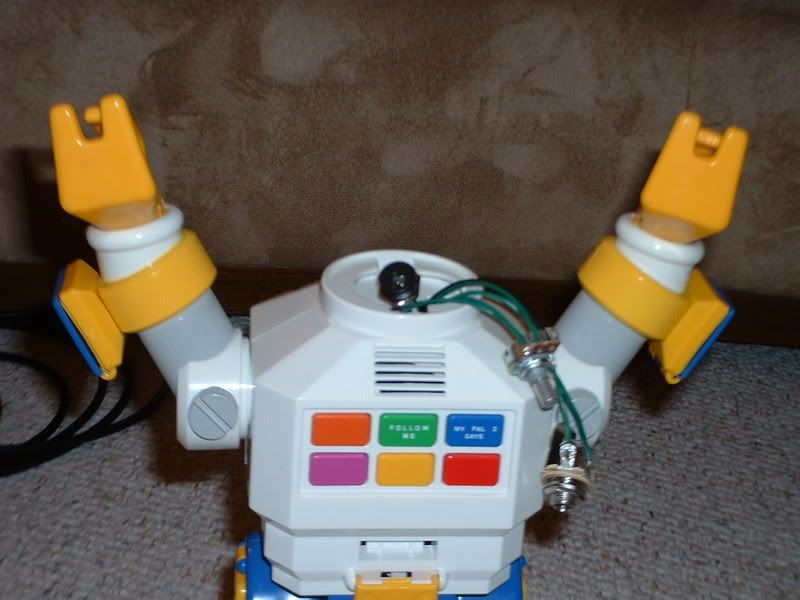 Kerry

Last edited by call1800ksmyazz at Feb 4, 2007,