Check out my new guitar!
Do YOU like it? I heard they're great for high gain.

And do you have pictures of your one?
Nice dude. How are the pickups on that? I've never been a PRS fan but that does look pretty sweet.
thats a really nice looking guitar. (sorry, i don't know too much about electronics in guitars.) whats kind of music do you play?
Yeah, dude, grats!

I'd also like to know how do you like its sound.
I might be buying a PRS SE for myself.

And post some pictures - it'll be great.

Cheers!

Join date: Apr 2006
258

IQ
Good choice, very nice guitars for a variety of music styles

I want it! Looks so cool!
Was planning on getting myself a PRS SE, but the single cut because I dont like how the SE Custom is flat-top...

Nice guitar though!

ALthough not my taste of burst though..
Last edited by Innit at Feb 9, 2007,
And here are the beautiful guitar pictures (for some reason it looks mirrored, so it looks left handed in the pics, but it's actually right handed):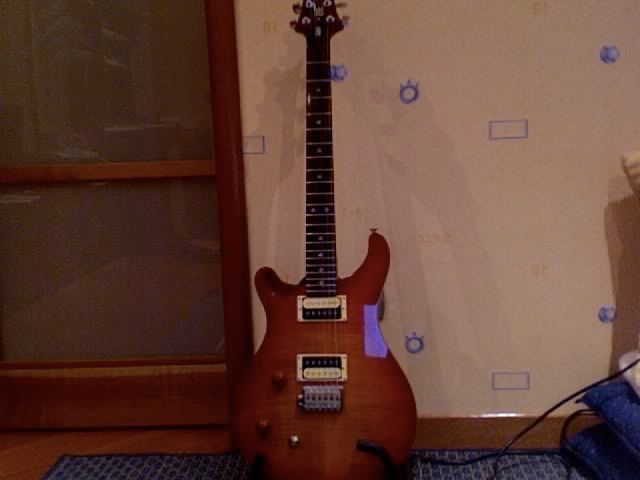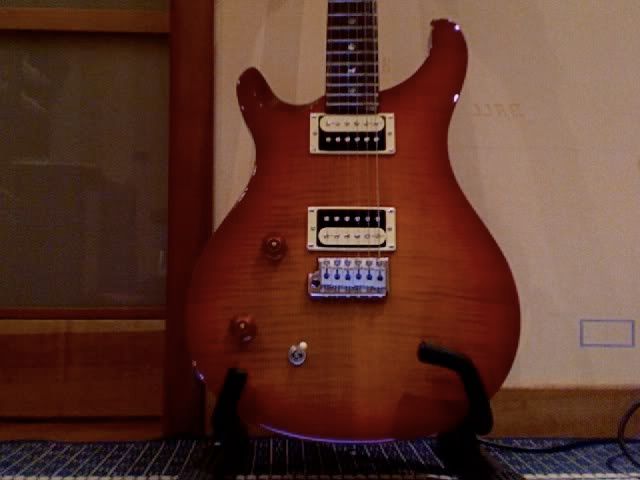 Nice

Thanks!

nice guit i liked them better than Epi LPs at the store thru an amp.
Looks nice, but the switch pos. is odd!

Join date: Mar 2006
173

IQ
twenty two frets, nice finish...
8/10
I'd like to hear how it sounds.
Grats on the PRS man!


Join date: Oct 2006
110

IQ
Nice buy. When did the price for those go up to $600? Last I checked it was $550.
Well, I got it for 600 euros. But worth the price...

Thanks guys!
I might be adding Europa by Santana on YouTube soon, so you can see the guitar in action then...